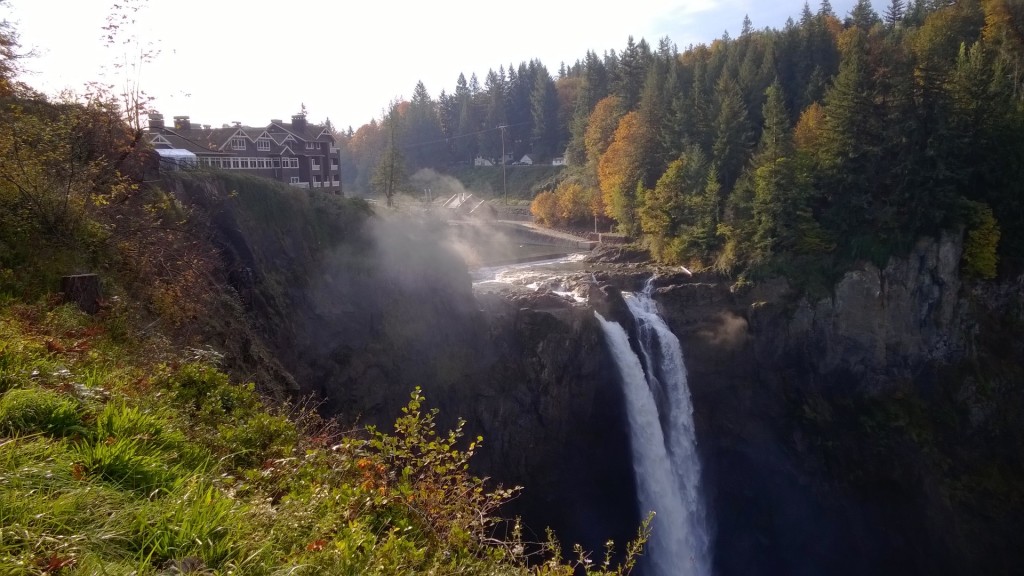 Alice and ran away to the Salish Lodge on the Snoqualmie River this weekend.  The lodge is a great building that has been operating since 1919.  It has a beautiful outlook over the Snoqualmie Falls.  We had a great evening with a tasty dinner and a nice bottle of wine and managed to sleep for more than nine hours for the first time in long while.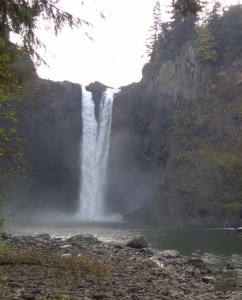 The falls power the first underground hydroelectric power plant built in the United States – really quite impressive engineering with original plant built in 1899.
The trail down to the river weaved its way through the surrounding forest which was looking very much like Autumn with many of the trees turning golden brown and reddish tints.  All in all a great mini-getaway.