Our last major trip during our "gap year" was to Australia. We planned this to be soon after Grant returned from an overseas deployment and it was truly wonderful to see him safe and sound. We had a brilliant time including visiting with a number of relatives and friends as well as taking a road trip from Sydney to Brisbane via Canberra.
We started in Sydney after an uneventful flight during which both Alice and I managed to get a reasonable amount of sleep. Our hotel was right on the water almost directly under the Sydney Harbour Bridge. This gave us great views down the harbor, including the Opera House and across to Luna Park.
View across to Luna Park amusement park

Harbor view, including Pinchgut Island
We had arrived early in the morning, so after a shower, we headed over to the Ferry Wharf and took a ferry to one of our favorite places, Manley, which has the harbor on one side and the beach on the other. We were lucky to have such a wonderful, sunny day to help us acclimate to the new time zone.
Opera House

Harbour Bridge

Sydney skyline

Aah, nothing like some sunshine at the beach after a long flight!
That evening we had dinner with my sister and her family, which is expanding with new in-laws.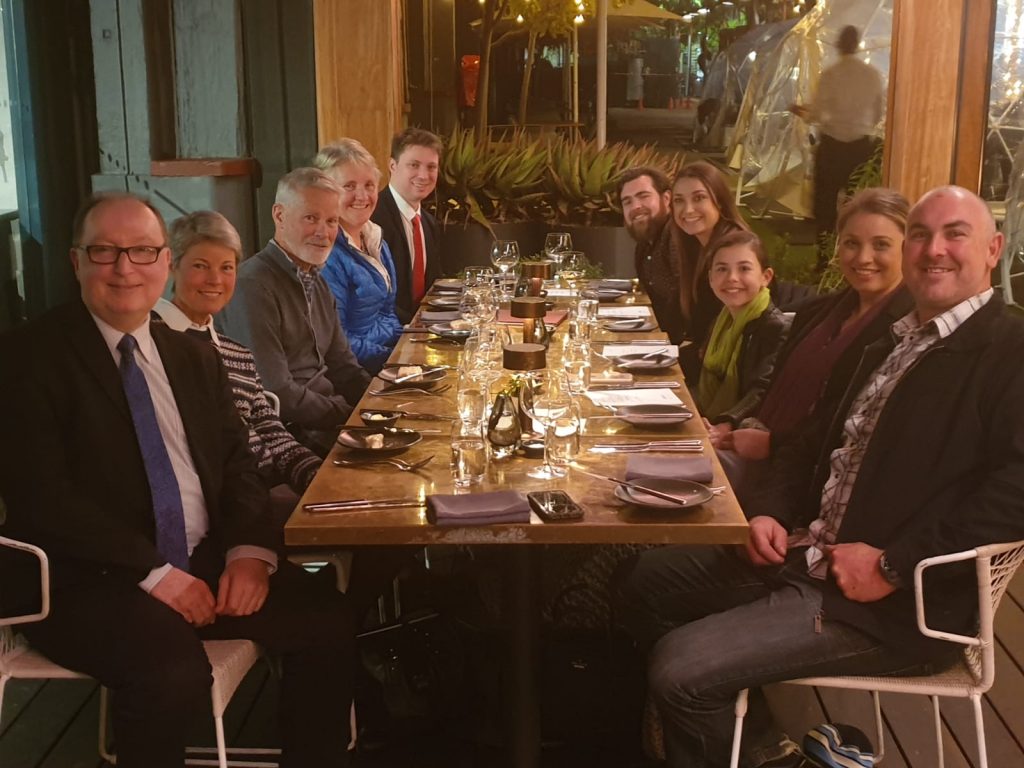 We were feeling quite refreshed the next day as we picked up a rental car and headed out of Sydney, dropping in to see some friends on the way. We made it to Canberra and spent some quality time with Grant and Luke. Canberra has certainly grown up since the time in the '80s when Alice and I lived there. Some of the more seedy areas are now gentrified with bars, restaurants, coffee shops and chic stores. Alice lamented that she missed the "old" Canberra.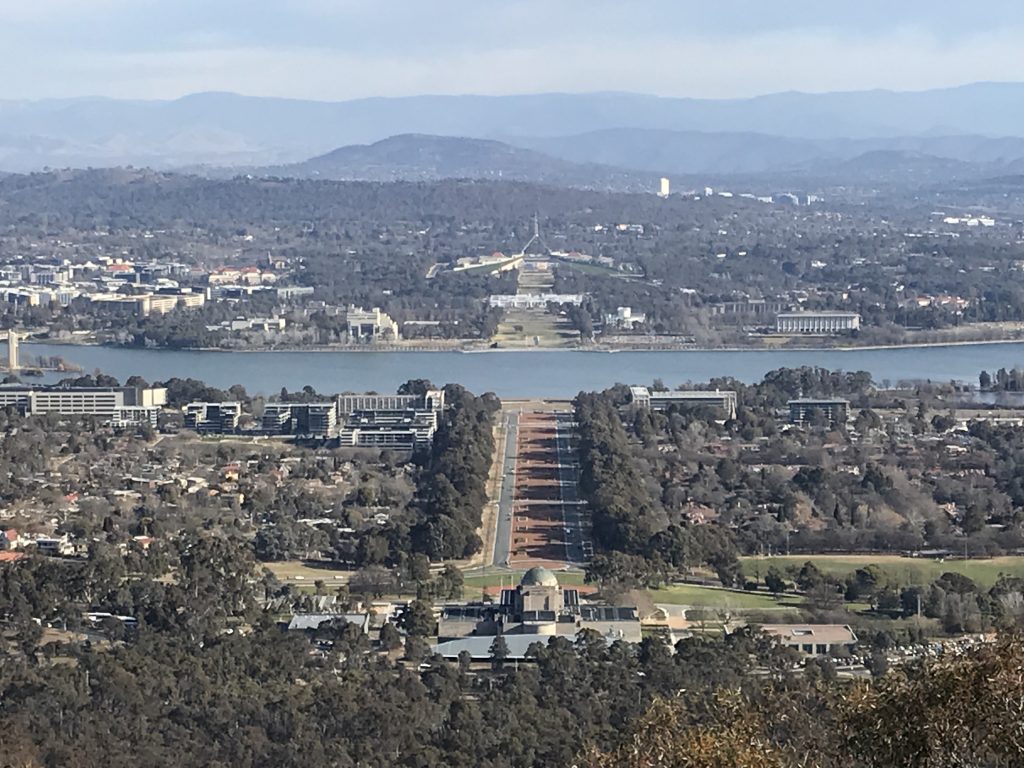 Alice and Luke with Harry Potter gear

Grant loves taking pictures with Alice!
We also got away for a couple of days to Mollymook, where Alice saw the first of several kookaburras she would take great delight in during our visit.
Relaxing by the pool

First kookaburra sighting

Mollymook beach
After some more days in Canberra hanging out with Luke (Grant had returned to Brisbane), we headed out on our road trip to Brisbane. Our first stop was in Bathurst, where we stayed in the old police station which has been converted into a luxurious bed and breakfast. The next morning, I had to to take the opportunity to drive around the famous Mt Panorama racing circuit as I had taken a keen interest in the races held there when I was growing up. Unfortunately, Alice wouldn't let me drive fast even though the hoon in me was telling me to floor the accelerator.
On the next leg of the trip, the Sat Nav in the rental car took us on a very interesting route which included a narrow dirt road which was full of curves and a one-way bridge.
Narrow, dirt road..

One lane bridge..

And a dirty rental car
Next on the itinerary was a couple of days in the Hunter Valley wine country, where we stayed in The Convent Resort, which had been a convent in the early 1900's before being converted into a luxury resort in the late 1990's. We've stayed here before and once again enjoyed it, made more special by the visit of Eric and Deb Schwantler. I had worked with Eric previously in Sydney, and we spent more time together when they moved to Denver when we lived in Boulder CO.
Wine tasting during the day..

Followed by a great dinner at Circa 1876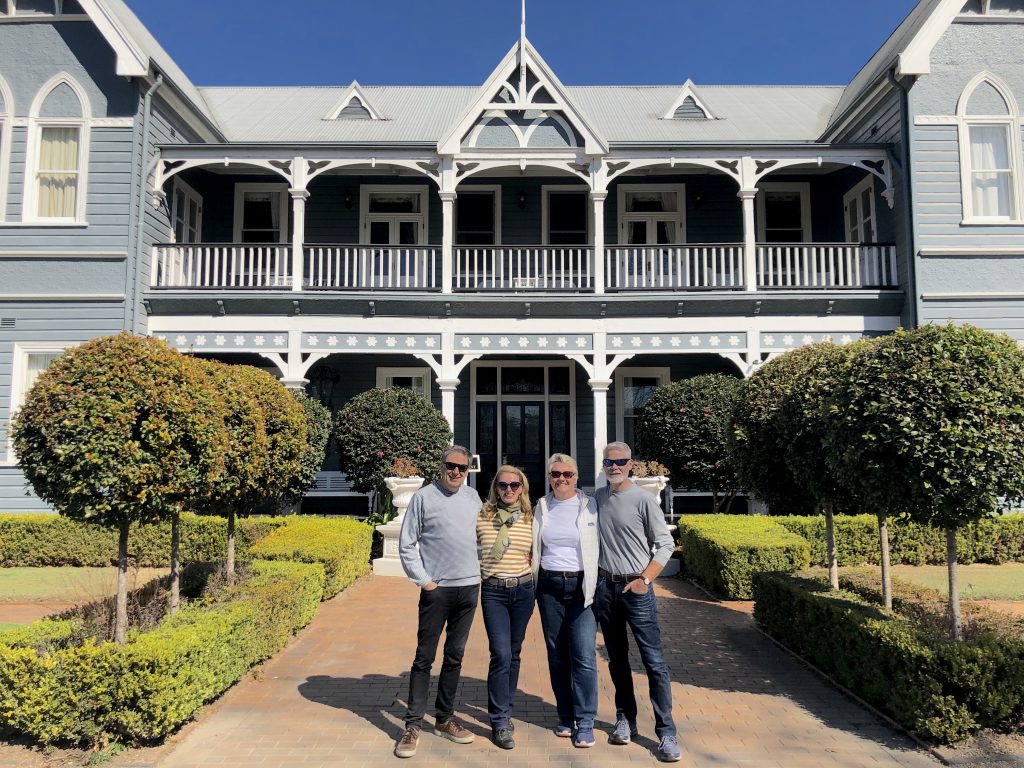 While in the Hunter Valley, we went for a walk and came across a mob of kangaroos. Alice managed to video one as it jumped across the road.
Then it was off for an overnight stay in Coffs Harbour, before spending some time Coolangatta with my uncle and aunt, Lou and Meg. It was great to visit with them at their tremendous apartment on the Gold Coast, and share family stories as well as our experiences in various parts of the world.
Lou and Meg

View from their apartment
Next on the agenda was a visit to the Sunshine Coast to visit with our friends Peter and Nereis Long. Peter and co-founded myDIALS, and we had all become close during that time as Peter had stayed with us quite a bit in Boulder and then Peter and Nereis moved to the USA to help grow the business there.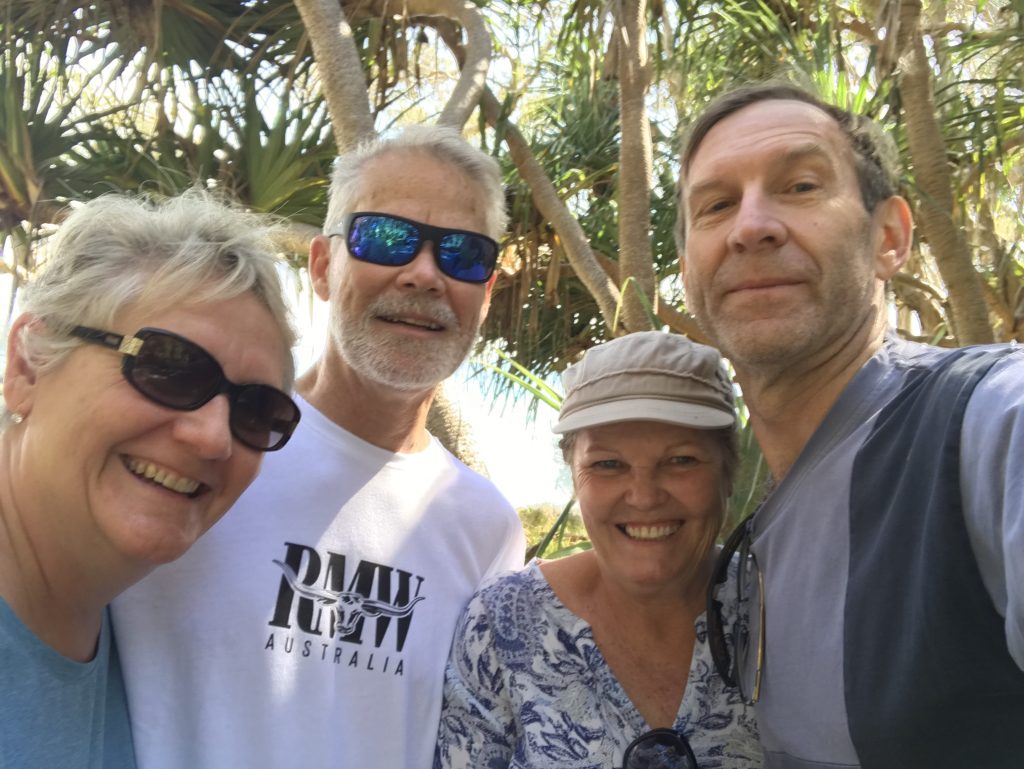 Finally we made it to Brisbane and got to spend some more quality time with Grant. This also meant Alice spent time entertaining the "grand-kittens". My nephew, Peter also came down to Brisbane to visit with us, which was very special.
Grand-kittens at play

Cockatoo on veranda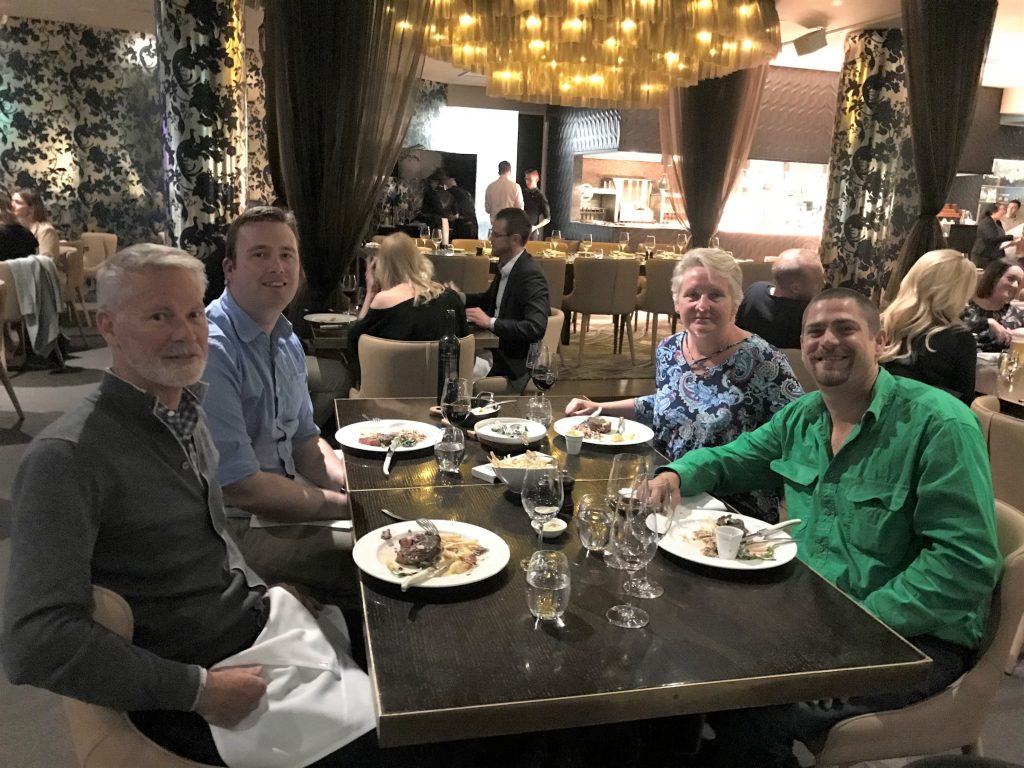 We visited the Lone Pine Koala Sanctuary where Alice delighted in the koalas and we also saw platypus, Tasmanian Devils, dingoes and wombats as well as more kookaburras and cockatoos.
Koala doing what it does best..

Wombat chilling in a log
Of course no trip to Australia is complete without buying some goodies to bring back to the USA.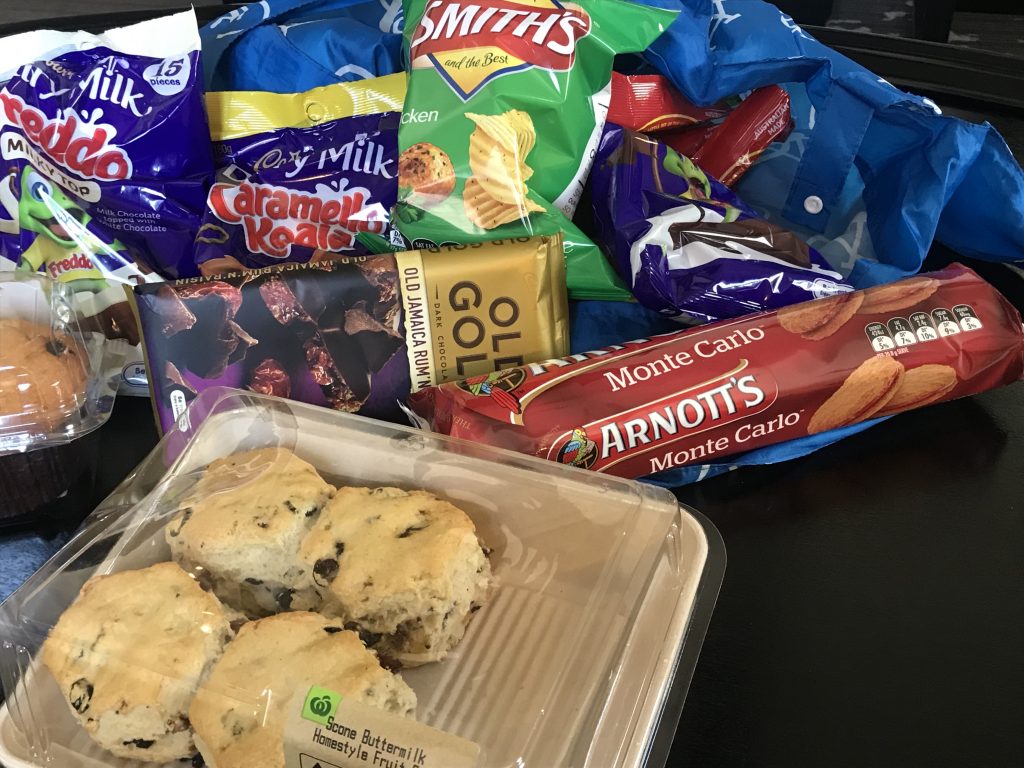 We had a great time in Australia and are now back in Seattle, making the final preparations for our next adventure, which is our upcoming move to Hawaii.