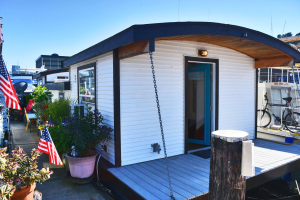 Alice and I decided that since we are still waiting to commence building our new houseboat, we'd look into buying a smaller houseboat to use as a rental property – see previous post: https://waynemorrisoz.com/index.php/2016/06/17/the-new-houseboat-adventure-begins/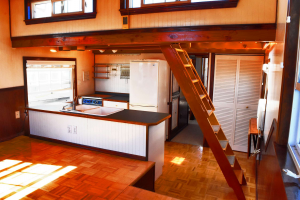 After searching online and spending some time with our friends, Kevin and Linda from Special Agent Realty, we ended up purchasing a houseboat on the other side of the lake from where 'Alice' is docked.  It's well made and has lots of nice looking wood on the inside.  Mike, who will build our new houseboat, gave it his seal of approval, and of course we had it hauled out of the water with a full inspection by a registered surveyor who also approved.
There were a few items to take care of following the survey, some of which were fixed by the previous owners and some that Alice and I undertook once the sale closed.
It's quite cozy with one bedroom and a study or two bedrooms, and has a bathroom, kitchen and living room all on one level.  The views are quite nice and from the top deck there is a good view of the city.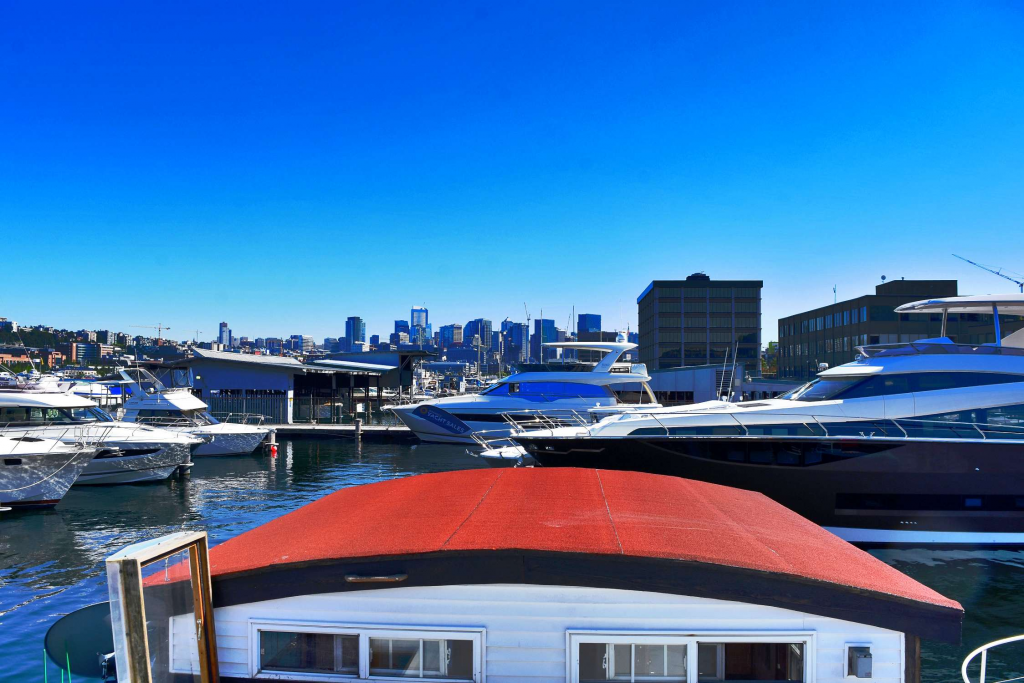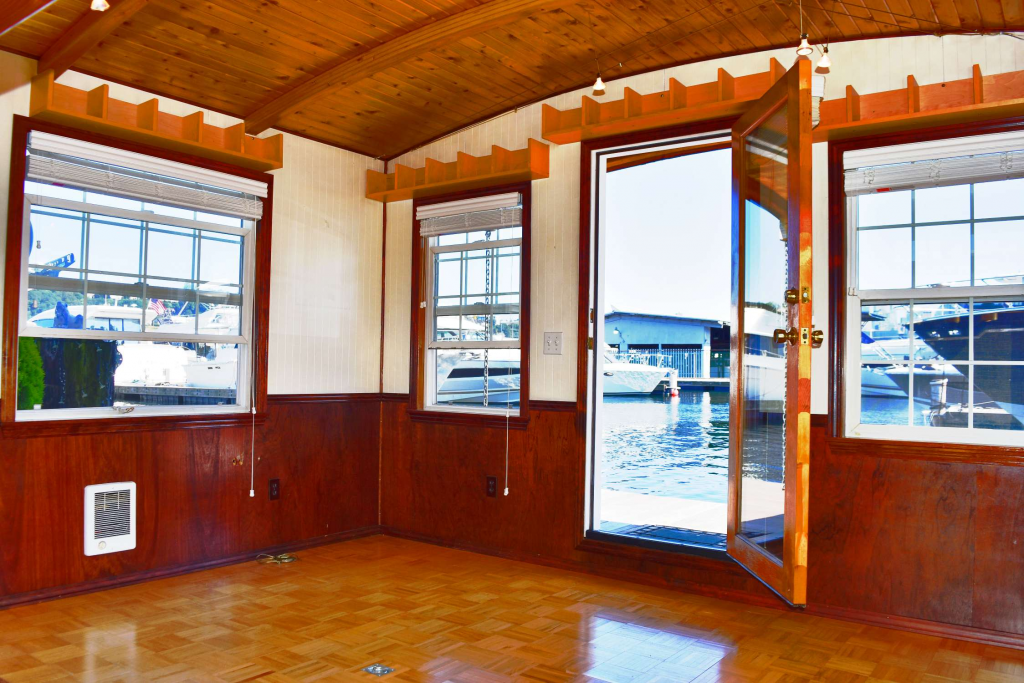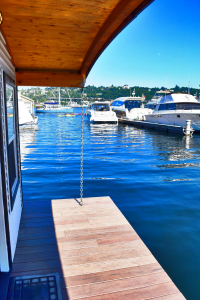 We wanted to have meaningful name for the new houseboat so after much deliberation, we decided on HMAS Womboat and Alice had a plaque made.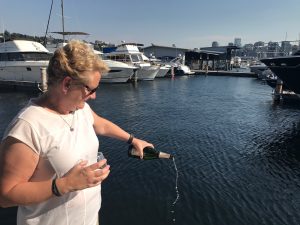 Then it was time to rename the houseboat.
With much aplomb and an amount of champagne we commissioned the previous name and nameplate to the depths of Lake Union with a suitable pledge to the "great ruler of the seas".
And then, of course accompanied by more champagne, we completed the renaming ceremony and attached the new nameplate.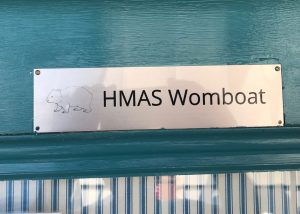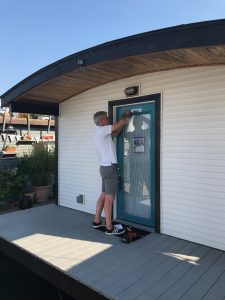 It's now ready to rent so hopefully we'll find the right renter in short order!