We've now been "on island" for four months and are slowly settling into our new life. We had our former nanny, her husband and their two sons (Alice's adopted grandsons) in for Thanksgiving and then Grant and Luke as well as Kate and Adam joined us for "Chrismukkah in Kona" – it's now a thing!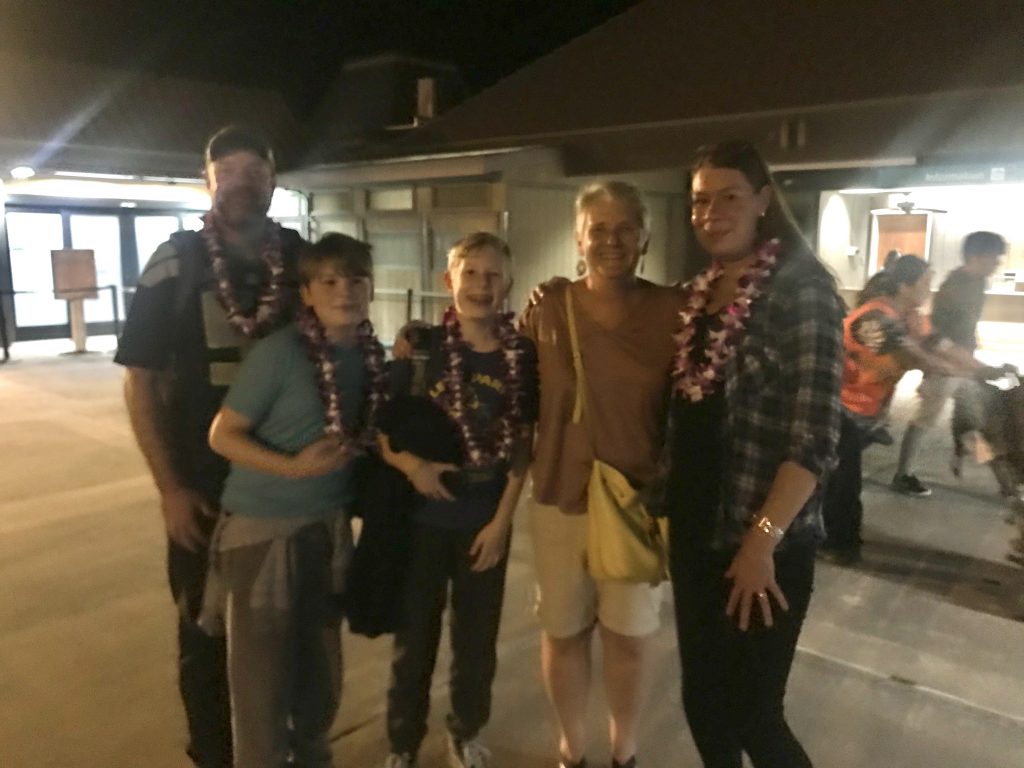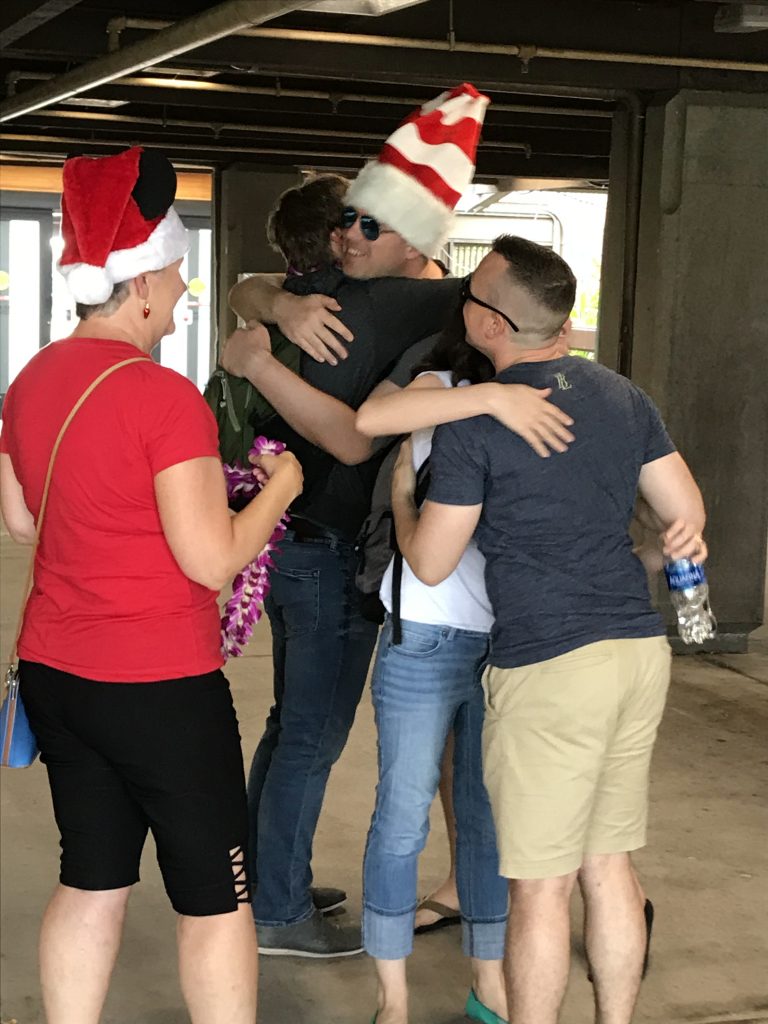 We had brilliant time together and Grant and Luke also stayed to celebrate New Year's Eve with us – a great way to start the new year.
The replacement for my Holden Ute showed up from Texas and it was a much smoother process to get it registered and titled here – thank goodness! A 2006 Chevy SSR – complete with 6.0 litre V8, 6-speed manual transmission and hard top convertible – styling 🙂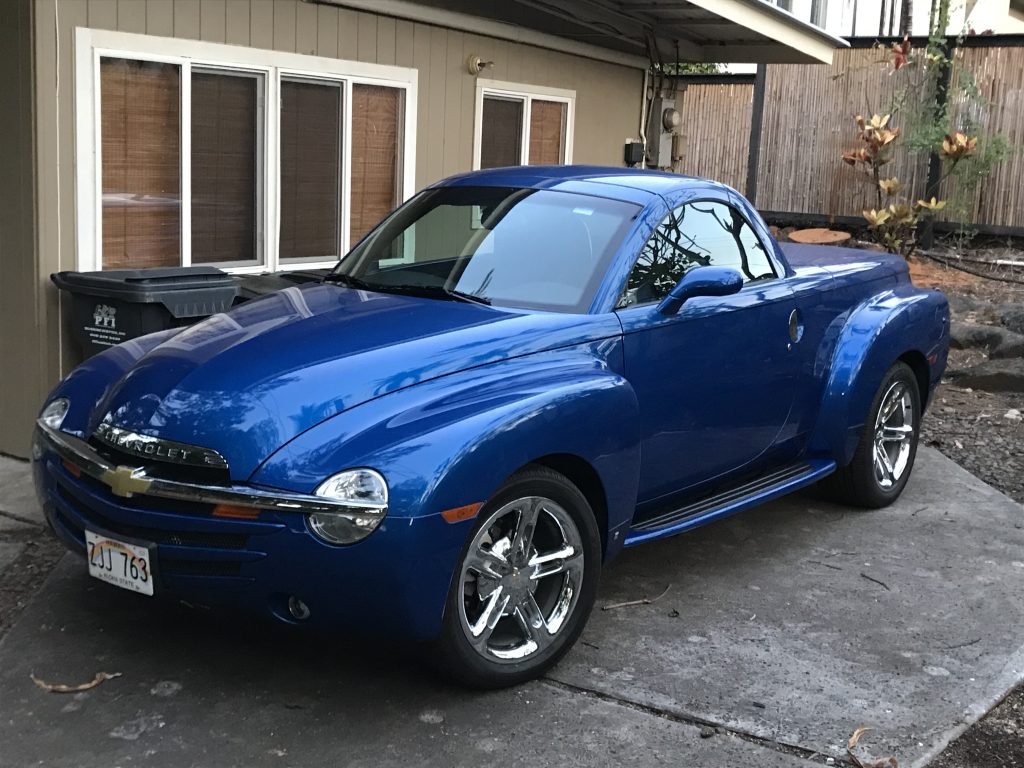 We've taken up water sports – kayaking, paddle boarding, snorkeling and we joined the Keauhou Canoe Club and go outrigger paddling each week.
We also try to give back to our new community. Alice now has a part-time role as a counselor with Hospice of Kona, we help feed hungry children and homeless adults each week with the Kona Rotary and we are taking an Hawaiian History class at the Uni of Hawaii Community College.
I hope to start doing some guest speaker / workshop facilitation at the Uni of Hawaii Business College in Hilo – we're finalizing the arrangement as well as participate in the Big Island Business Plan competition as a mentor / judge.
We recently went to Honolulu for a conference on tech startups and the journey there by Mokuele Airways was a tremendous fun as we saw a number of whales as well as some spectacular scenery, particularly as we crossed over Molokai.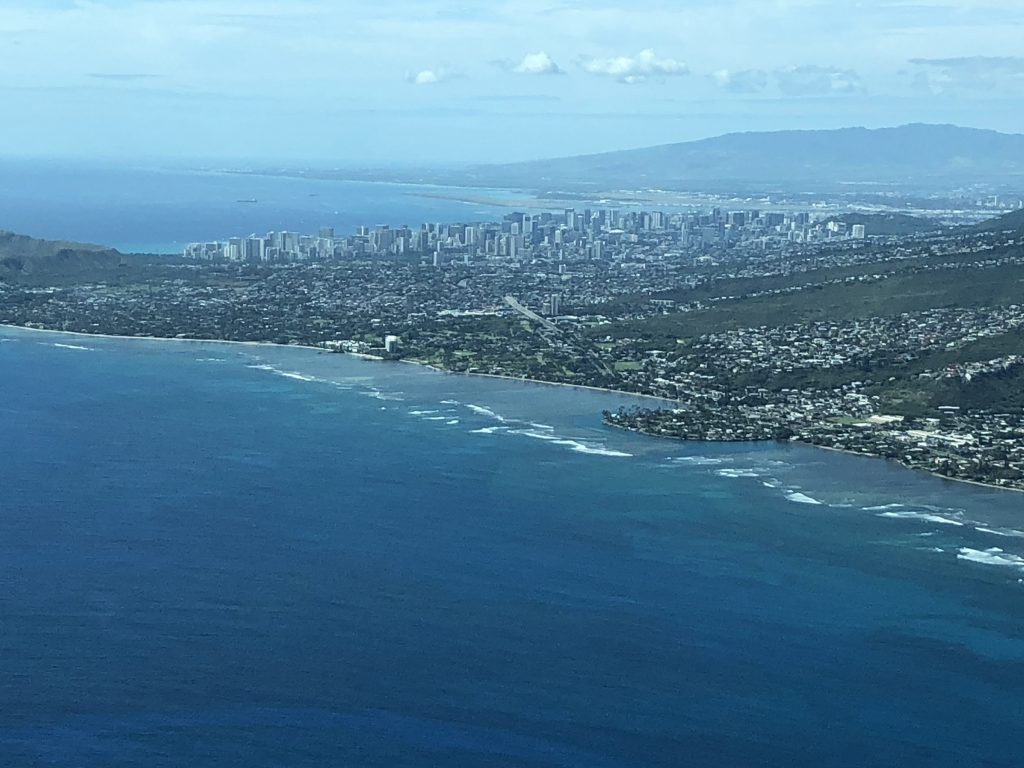 Of course we still get to enjoy stunning sunsets from our lanai! All in all a great lifestyle for us to enjoy.