It's that time of year again! The wonderful, whacky Fremont Solstice Festival and parade.  We were a little more organized this year and set up a couple of chairs to ensure we had a good view of the

parade in comfort.
As usual, the parade starts with several hundred naked bicyclists, skate-boarders, roller-bladers and walkers – most with body paint, but some who figure they don't need it.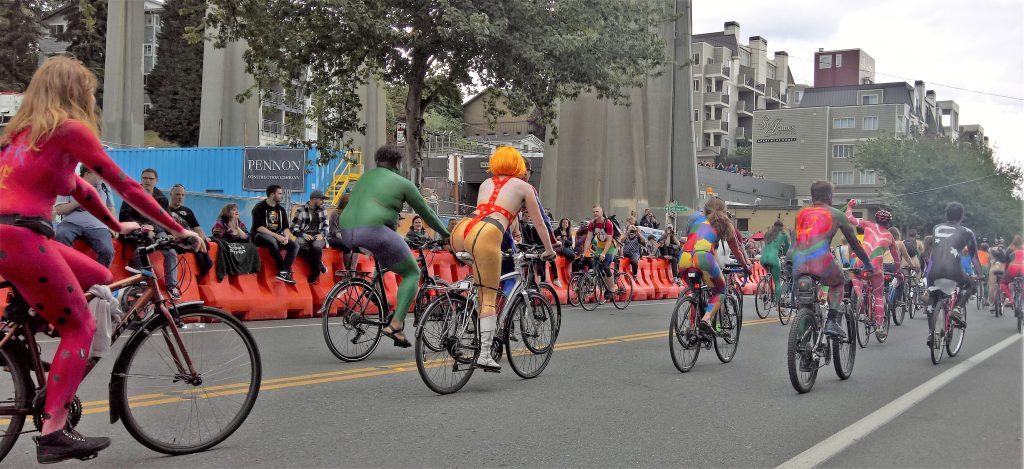 This is followed by the official parade with marching bands, floats and what seems like any odd assortment of people who want to march together.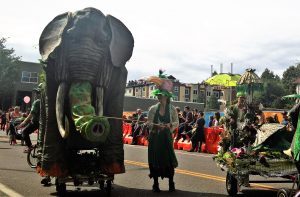 The weather held up reasonably well and although we had some rain sprinkles, it was mostly dry and a very comfortable temperature.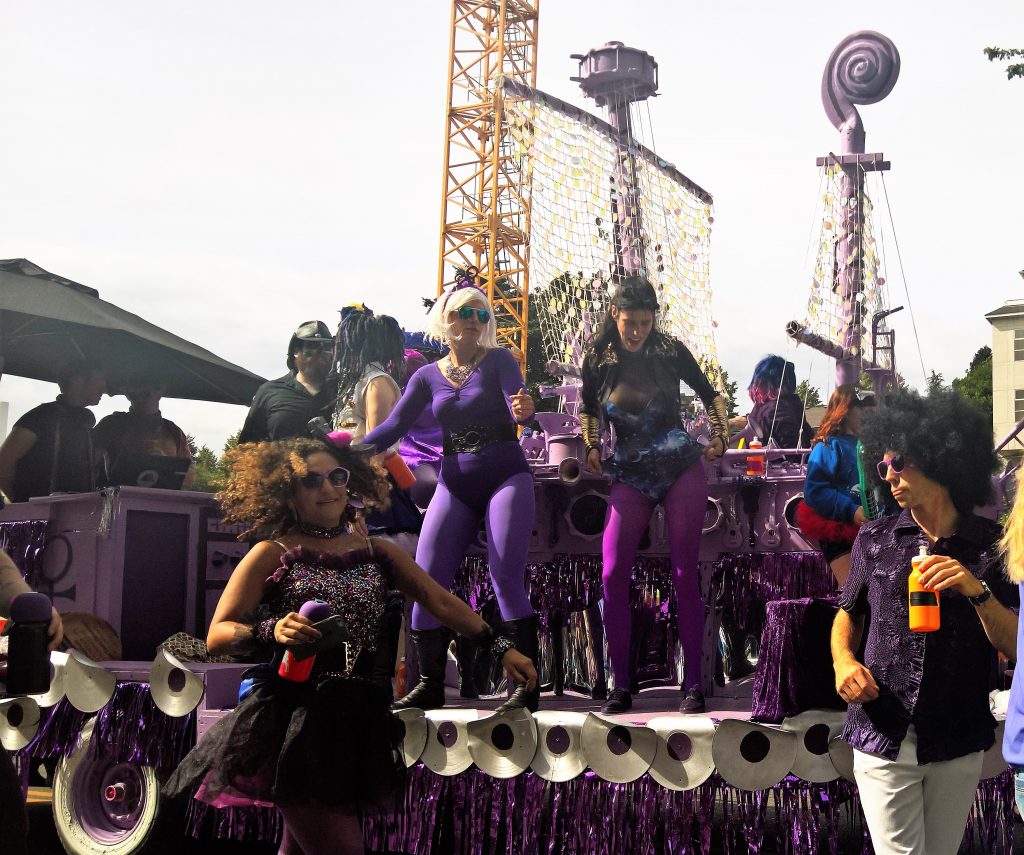 The floats were quite colorful, some had music including one with a rock band and they were interspersed between the marching bands.
For some reason I was getting a number of high fives (including during the naked bike parade) from the participants as well as a hugs from female paraders (fortunately they were of the clothed variety).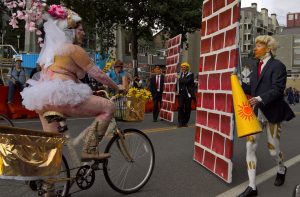 There was also a few Trump impersonators who were quite animated and at least one was naked from the waist down.  They promised to "make Fremont great again" and to build a wall and make Wallingford, the neighboring suburb pay for it.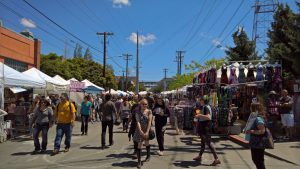 In addition to the parades there were the markets with many different stalls selling all sorts of clothes, art, nick-nacks and food.  Buskers were also out in force as were people soliciting signatures for various political causes and ballot measures.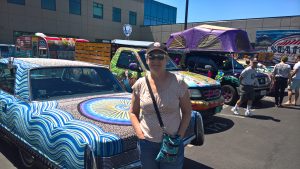 Next up was the art car exhibition.  Some of these were inventive, some whacky and some downright scary.  One interesting one was a camper complete with drawings of koalas, goannas, kangaroos and the poem "I love a sunburnt country" emblazoned on the side.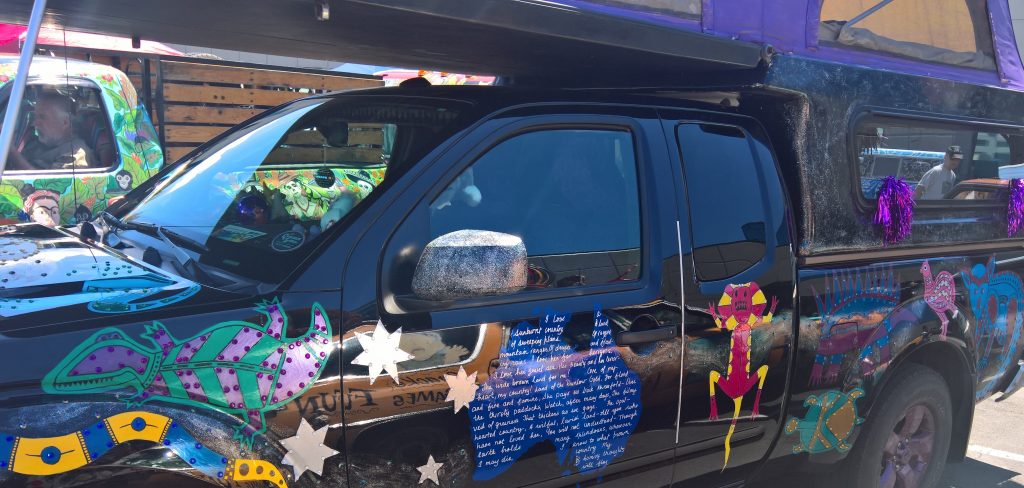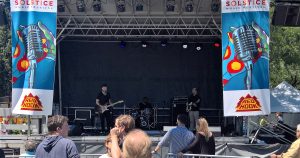 There were also multiple stages with live music and associated beer gardens. We took the time to listen to a couple of bands (over an adult beverage of course) and the music was pretty good.  One thing we noticed this year was a much stronger police presence than we've seen in the past together with a mobile precinct and many vehicles. 
We had a great weekend – it is amazing some of the events and activities that take place in our neighborhood, but then again it is the center of the universe!