We're at the end of October and we expect it to be rainy, grey and gloomy.  Fortunately the last few days have been truly exceptional for this time of year.  We can feel the grey days of late Autumn and Winter approaching fast as the days are getting quite short and the weather has turned chilly.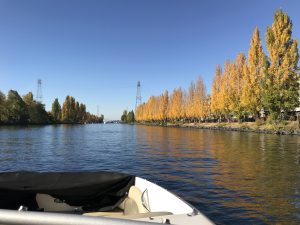 We took advantage of the nice weather to take the KatieG out for a run.  The leaves are changing and beginning to drop and it was very pretty going through the ship canal.
After a nice tour around Lake Union, it was time to fill up with fuel, empty the water tanks and put the heaters on KatieG in preparation for the cold weather to come.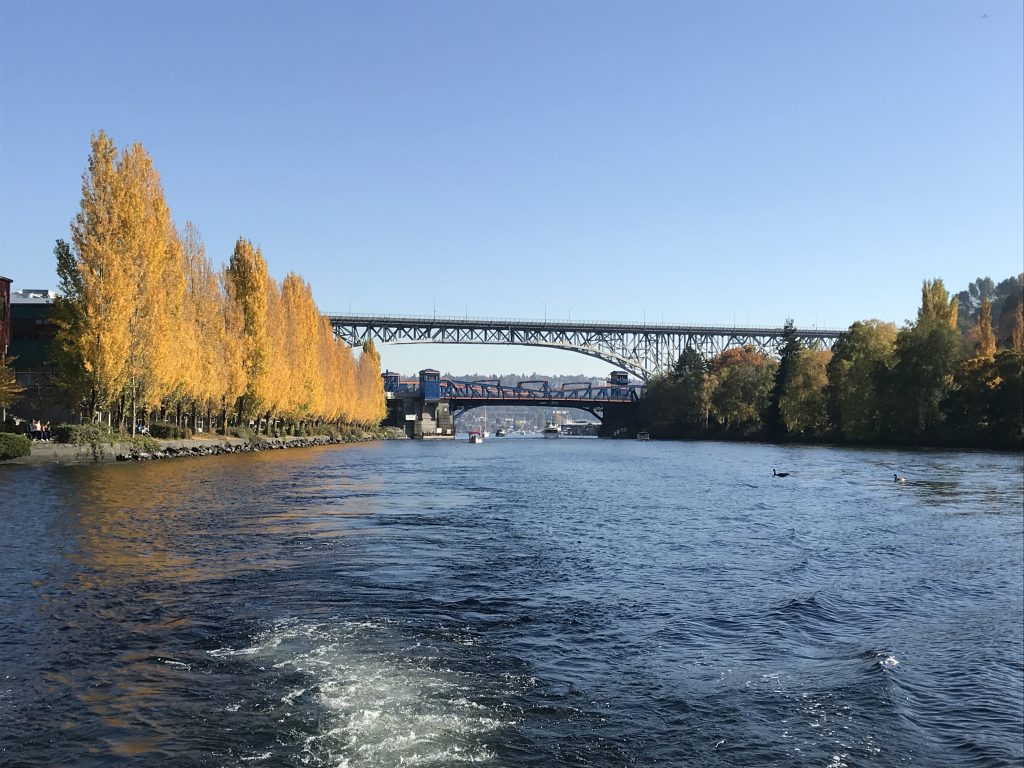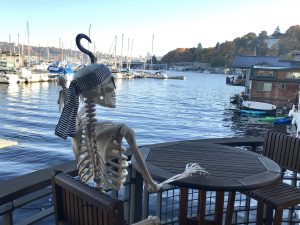 Halloween is in a couple of days time and of course Alice had me decorate the boat with the usual lights, skeletons and other creepy stuff.
Even the pirate skeleton seems to be waving goodbye to the nice weather. Hopefully we have still have a few sunny days left!