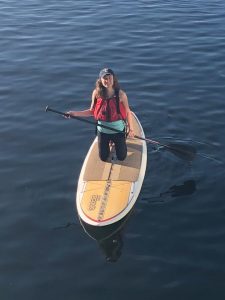 It was super fun when Kate and Adam visited for the week of July 4th.  We made the most of our time together with wine tasting in Woodinville, paddle boarding, kayaking,  and simply enjoying the good life that is part of living on Lake Union in the summer.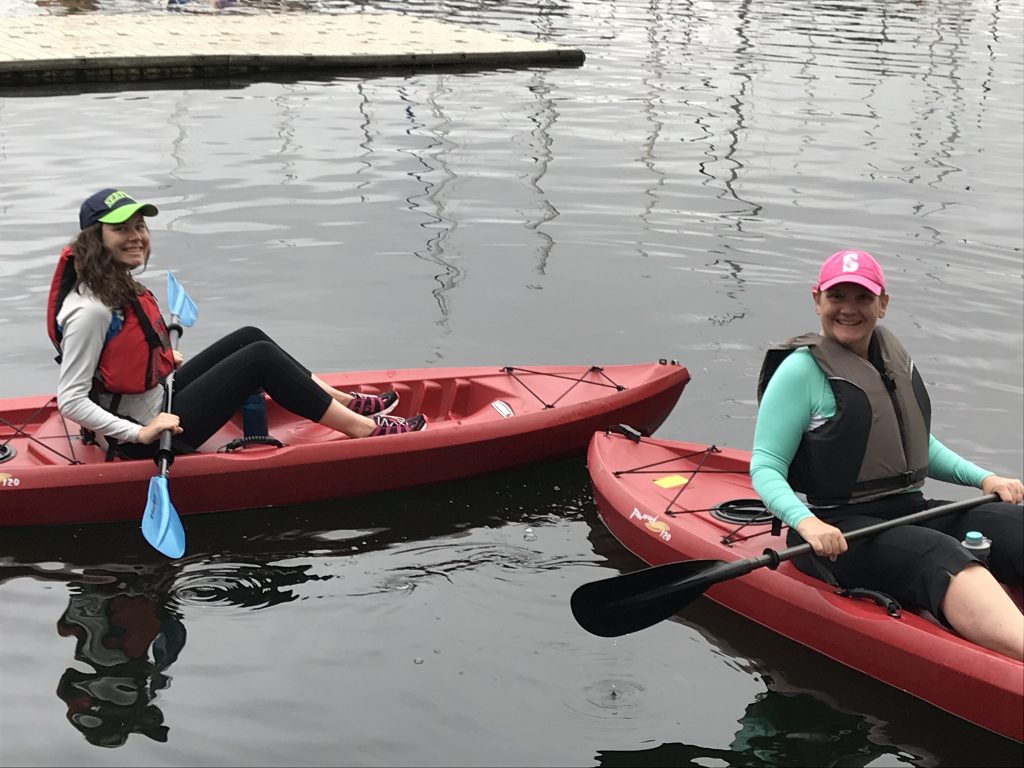 Alice and Kate also managed to do some dress shopping in preparation for Grant and Luke's wedding and Adam spent some time in the office sharing notes with the person who has Adam's role at our company.
July 4th was overcast and not as nice as other days but we still got out for a paddle.
Nina, Tyler and Alice's surrogate grandchildren, Oscar and Julius came over for the 4th as did Kate's college roommate, Lindy.  The fireworks were once again spectacular and we had a very nice time.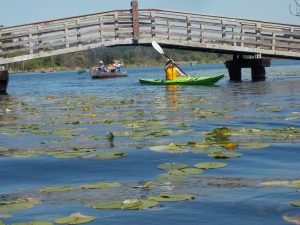 Kate and Adam must have paddled every day, and a very memorable time was had when we rented kayaks near the cutting to Lake Washington and explored the arboretum.
I was particularly impressed by the amount of bird life, including a number of duckling broods as well as the large turtles we saw sunning themselves on floating logs.
On our final day together we went out on the KatieG and enjoyed the Seattle skyline while eating dinner.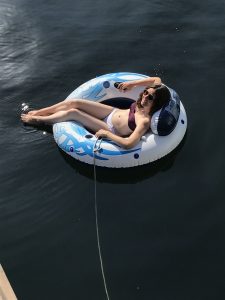 It was a great visit (the smile says it all!).  We're really looking forward to when we get together in December at the Hawaii property.