Alice and I feel so blessed to be part of the Hawaii Island community, that we want to give something back. Alice is doing a better job of this than I am as she works a couple days a week at Hospice of Kona as a social worker and bereavement counselor, and Hospice does a tremendous job, particularly for low-income families. I also try to give back and volunteer one half-day a week at Habitat for Humanity's local Restore where they sell donated goods in order to help fund their activities.
Last week I also had the opportunity to help out at two events – the first was at the Honu IRONMAN Triathlon (as part of a team from the Keauhou Canoe Club where I paddle outrigger canoes), and the second was at the Love2Fish event which benefitted Hospice of Kona. Both events were a little different given the ongoing COVID pandemic, but each was interesting and successful.
At the IRONMAN event, I helped register the athletes, all the while observing the COVID protocols. This event was postponed from last year, and was the first major sporting event allowed on the Big Island since the start of the pandemic restrictions. All the athletes were in good spirits, looking forward to the event and seemed to be quite relaxed, even when we had some network outages which caused delays in the registration process. The event seemed to go quite smoothly and the competition was strong, as this was a qualifying event for the IRONMAN World Championships that will be held in Kona in October.
The Love2Fish event, although smaller than in past years still attracted 17 boats with four crew each who were competing for prizes in multiple categories.
Again, this was different due to the pandemic, as instead of the usual celebration afterwards at a local club, the event was held primarily as a drive-through at one of the Hospice facilities, with food, drinks, prizes, and the opportunity to step out of their vehicles to take photos in the photo booth.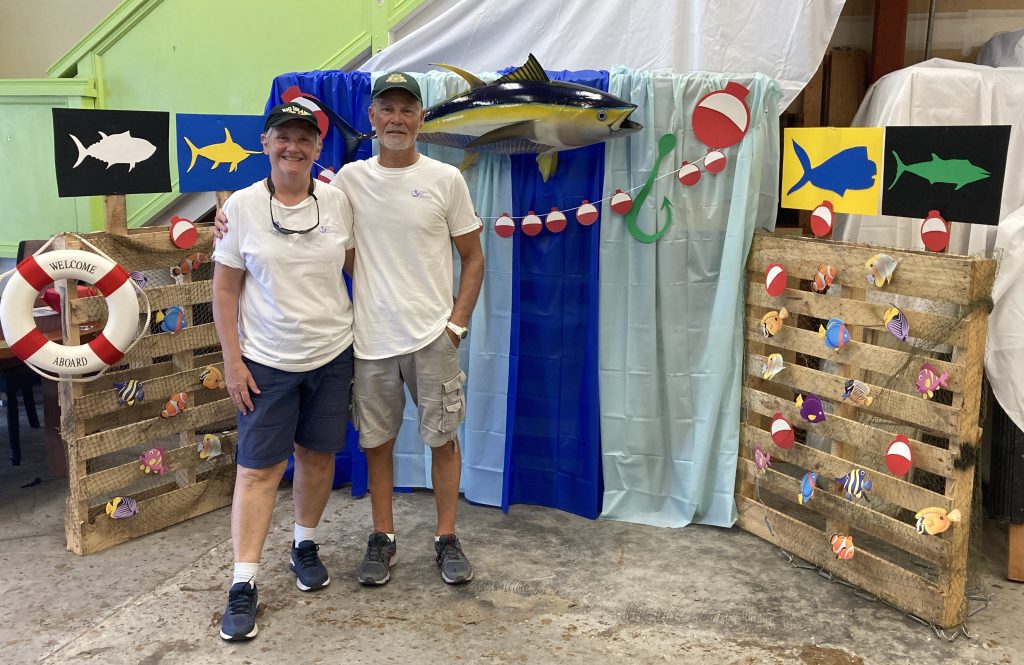 I'm sure we'll continue to find other ways to contribute to our community in the future.