Thanksgiving has come around again and Kaitlin and Adam came to spend the week with us.  It's always great to spend time with them and even better this time as we managed to get away for a couple of days to Rosario resort on Orcas Island in the San Juan Islands.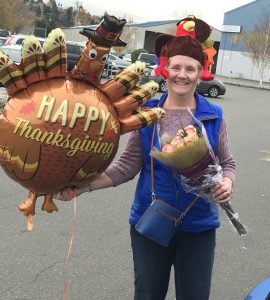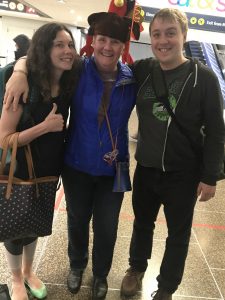 Of course the first event was picking them up at the airport as Alice had to live up to her reputation and an outlandish outfit or accessory to greet them.  She kept to the Thanksgiving theme with turkey headgear and a very large turkey balloon.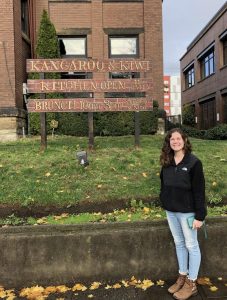 They spent a few days with us on 'Alice" the houseboat, with Adam working remotely and Kaitlin visiting friends and even managing to get lunch at the Aussie pub in Ballard.
Then it was off to Anacortes for the ferry ride to Orcas Island.  It's always a very relaxing way to travel and our goal is to ride every ferry route in the Pacific Northwest.  Rosario resort is a wonderful old place with an interesting history and is very well maintained.  Mr Moran who built the property after being a successful shipbuilder in Seattle also donated 5,000 acres for the Moran Statge Park.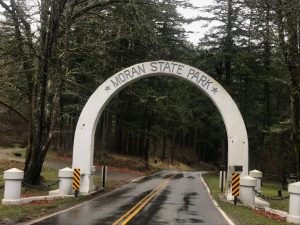 Kaitlin heard there was a nice waterfall – Cascade Falls so she decided we needed to go on a hike to it.  So on Thanksgiving morning, she and I braved the wet weather and headed off around Cascade Lake and ended at the falls.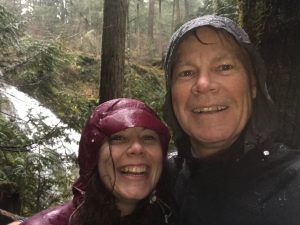 It certainly was very pretty and although we looked like drowned rats, we enjoyed the six mile hike.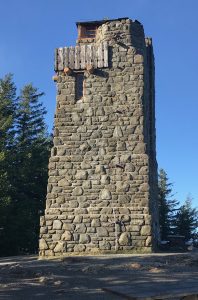 That afternoon, Alice and I took a drive to the top of Mt Constitution which has a tower on the top that provides fantastic 360 degree views.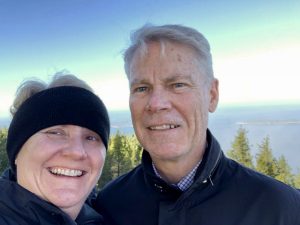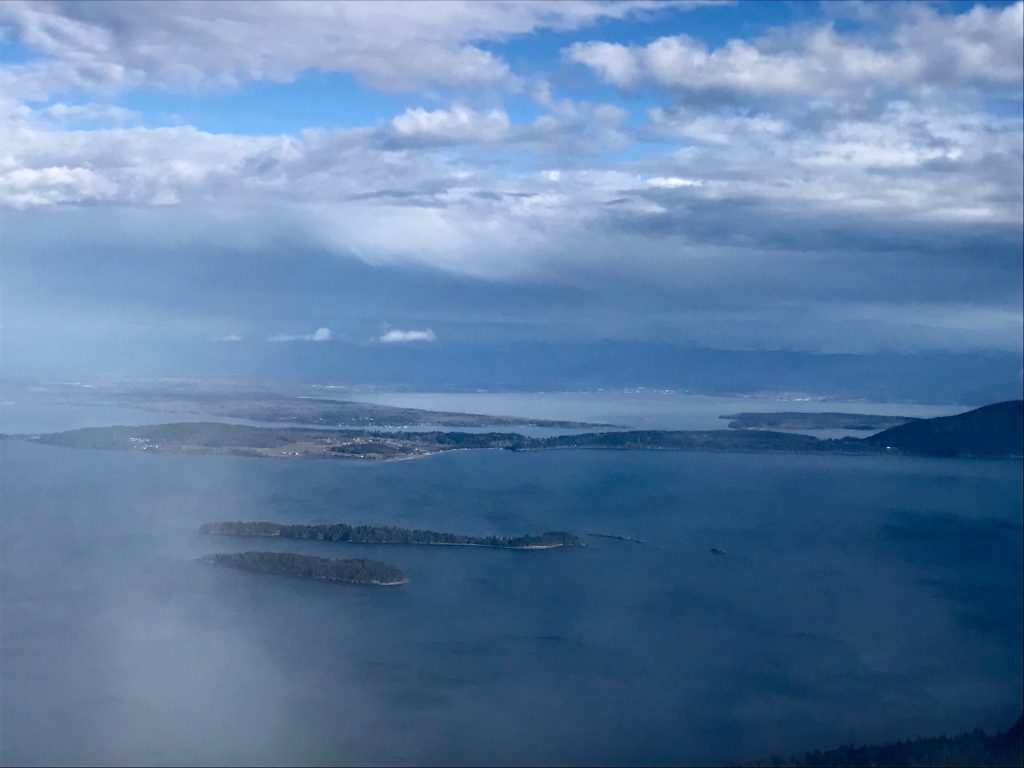 As our neighbors, Mike and Patti, and their family and friends were also at Rosario, we all got together before dinner for a champagne toast.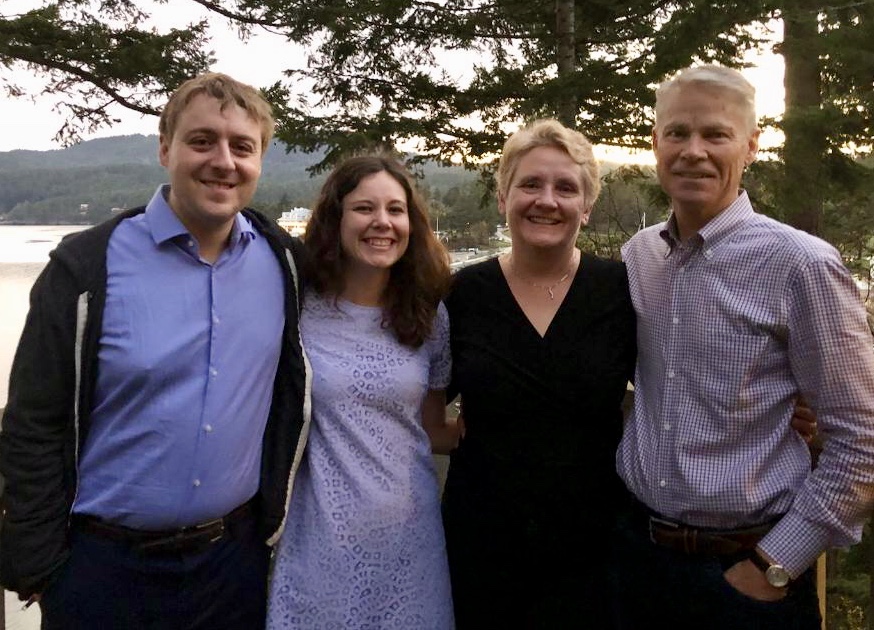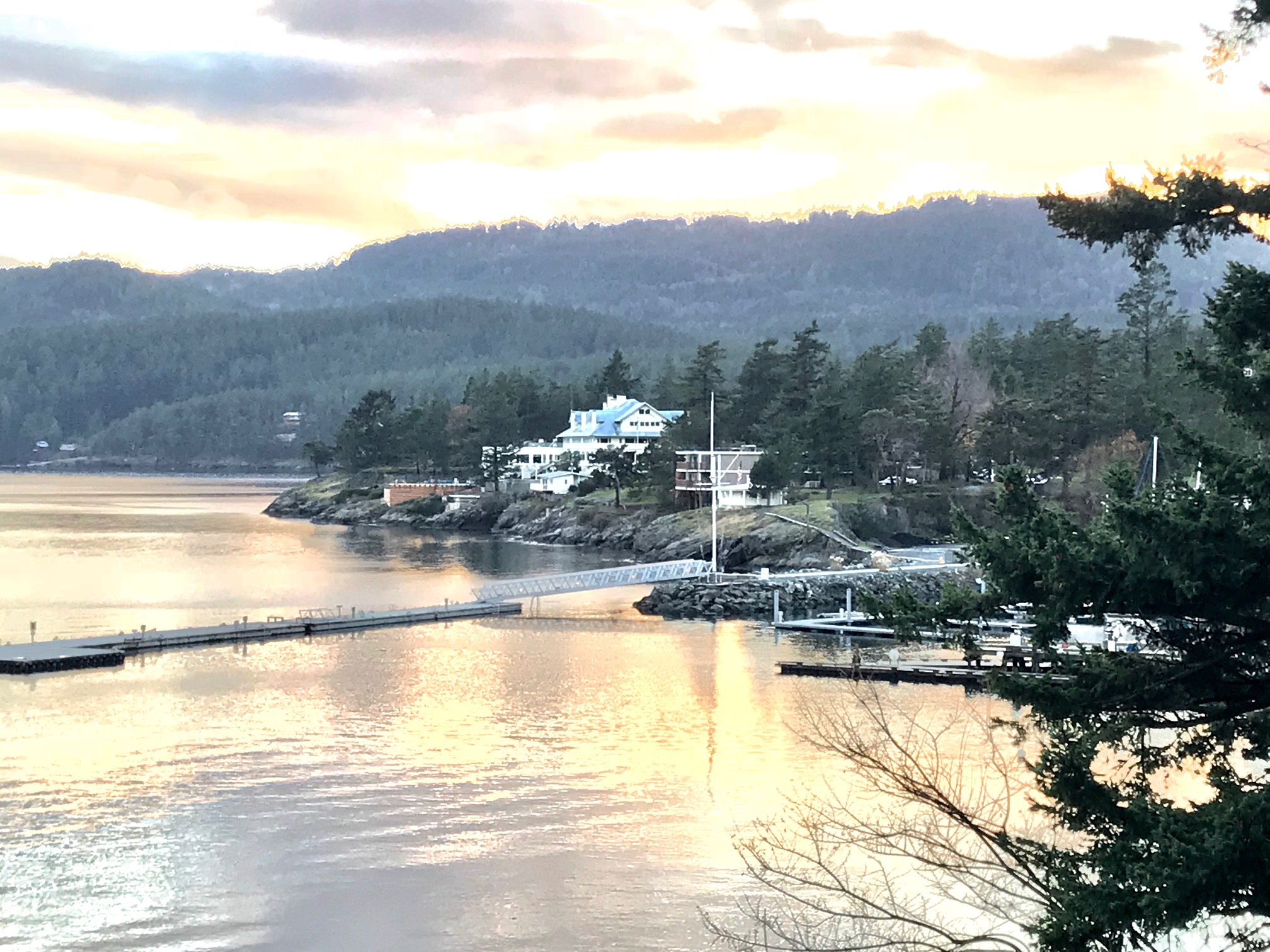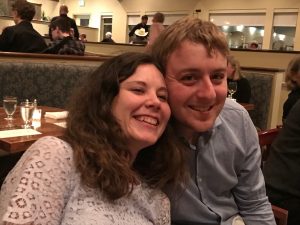 After a truly wonderful Thanksgiving dinner buffet, we all managed to stumble back to our rooms.
The next day was the return back to Seattle on the ferry before we all resume our busy working lives.  It was a great time together and we certainly enjoyed the break and are so thankful that Adam and Kaitlin decided to spend time with us.