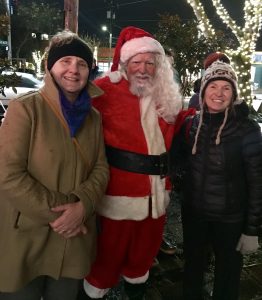 Fremont celebrates the holidays in some unique ways.  The first real event is "Festivus" which includes a gathering in the square, airing of grievances, various competitions of strength, a chicken dance and finally the lighting of the statue of Lenin.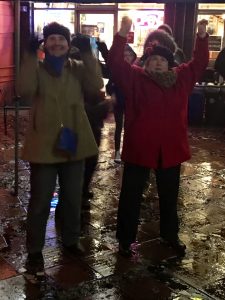 As usual, Alice was very engaged and even won a prize for the best grievance for her description of how annoyed she is by the plethora of ride-sharing bikes and how they are left very haphazardly in the most inconvenient locations.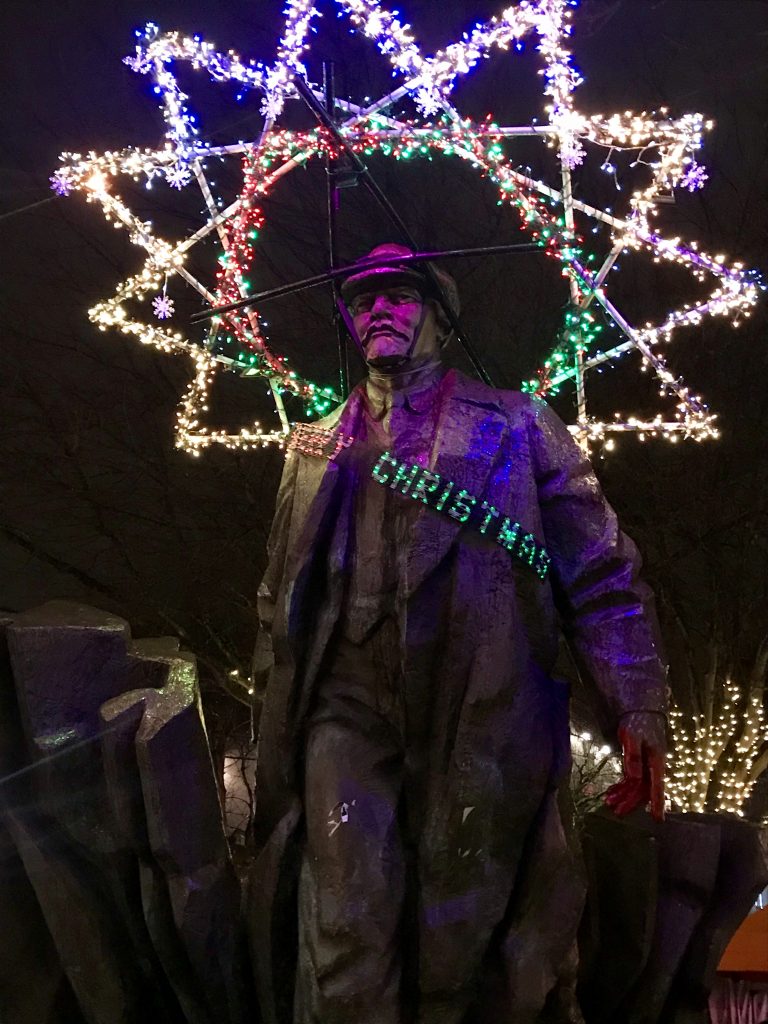 Fremont also hosts the Christmas Boat Parade in the ship canal.  This year was the largest fleet we've seen – 50 to 60 well decorated boats of all sizes along with a few paddle boarders and a couple of kayaks all with decorative lighting.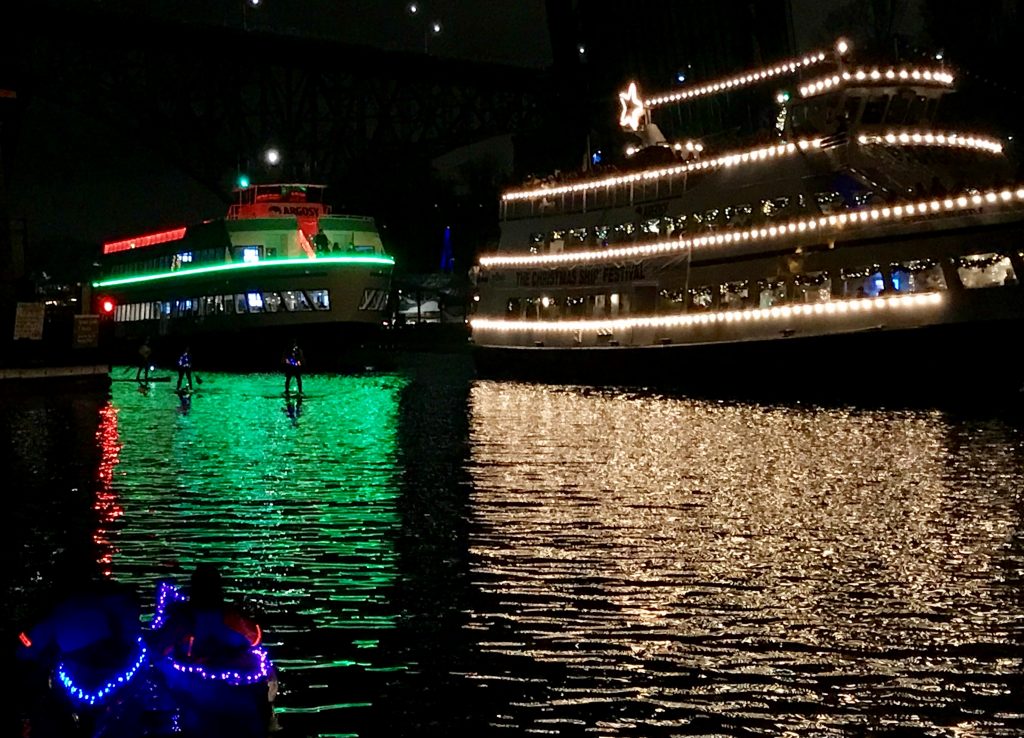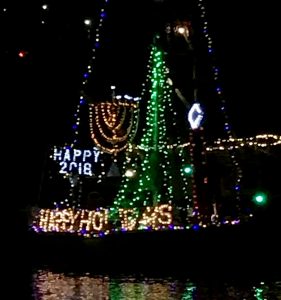 There was a number of ways that the boats expressed holiday wishes.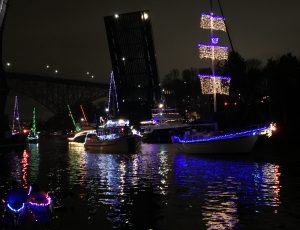 Pirate ships, plenty of Santa Clauses, some polar bears, reindeer, and an abominable snow man all made appearances.  But Alice I thought the boat below had the most different aspects of holiday covered – it had it all going on!