We have finally moved to Kailua-Kona and it has been a busy five weeks that we've been "on island" so far. Our to-do list has been quite long in order to clean up the house and the Ohana (guest house), do some work on the yard and settle in with cars, some community events and starting to find our way around the town.
We had some bad news before we even landed as it seemed that there were some issue with getting the Ute registered in Hawaii even though it had been titled and registered in both Colorado and Washington. Sure enough even after I made a personal representation to the DMV, the state refused to register it (it didn't have a Federal safety sticker on the door jamb) and so it had to be sent back to the mainland to be sold. What I find ludicrous is the number of obviously very unsafe vehicles that continue to registered in Hawaii – I'm not bitter really 🙂
On the good news front, Alice's new Jeep was waiting for us and it looks very cool – and orangey!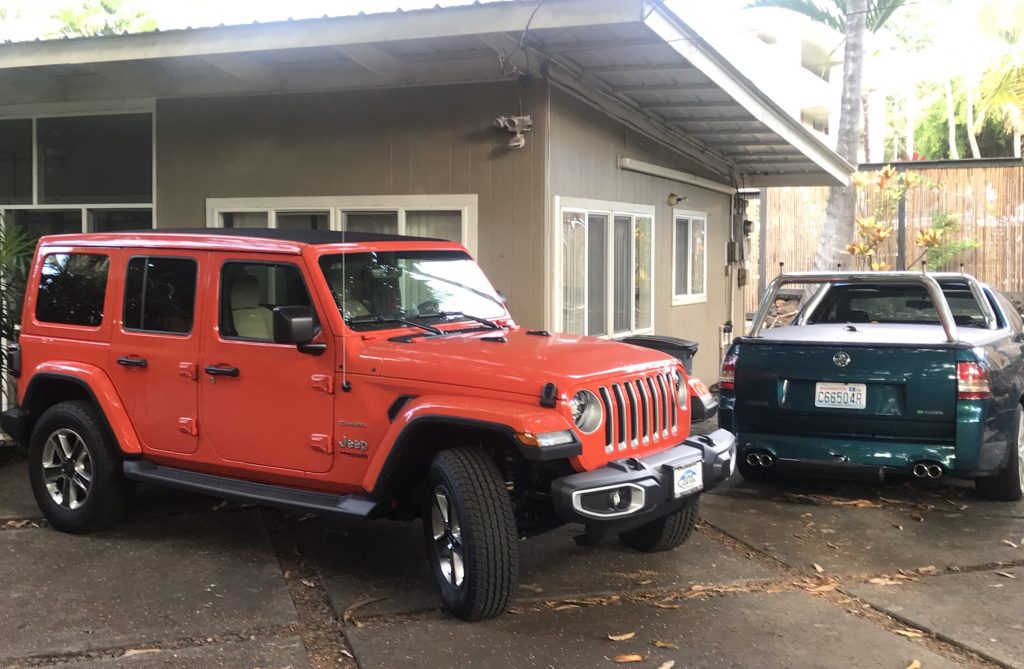 After a traumatic flight over, Josie the cat has settled into the Hawaii lifestyle. She has lost wait and is very alert due to the bird life and the various new sights, sounds and smells. She is also quite the efficient cockroach hunter.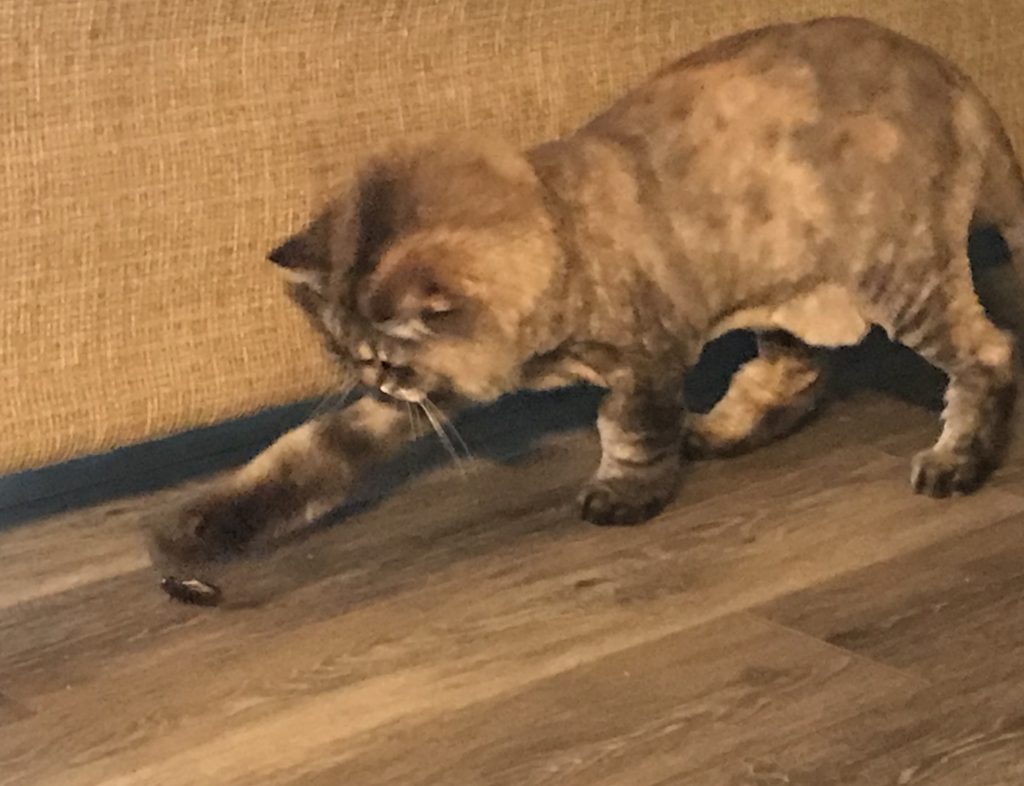 There's been plenty to do around the house – to be expected after 18 months of short term rentals. Of course living next to the ocean also means continuous maintenance to take care of.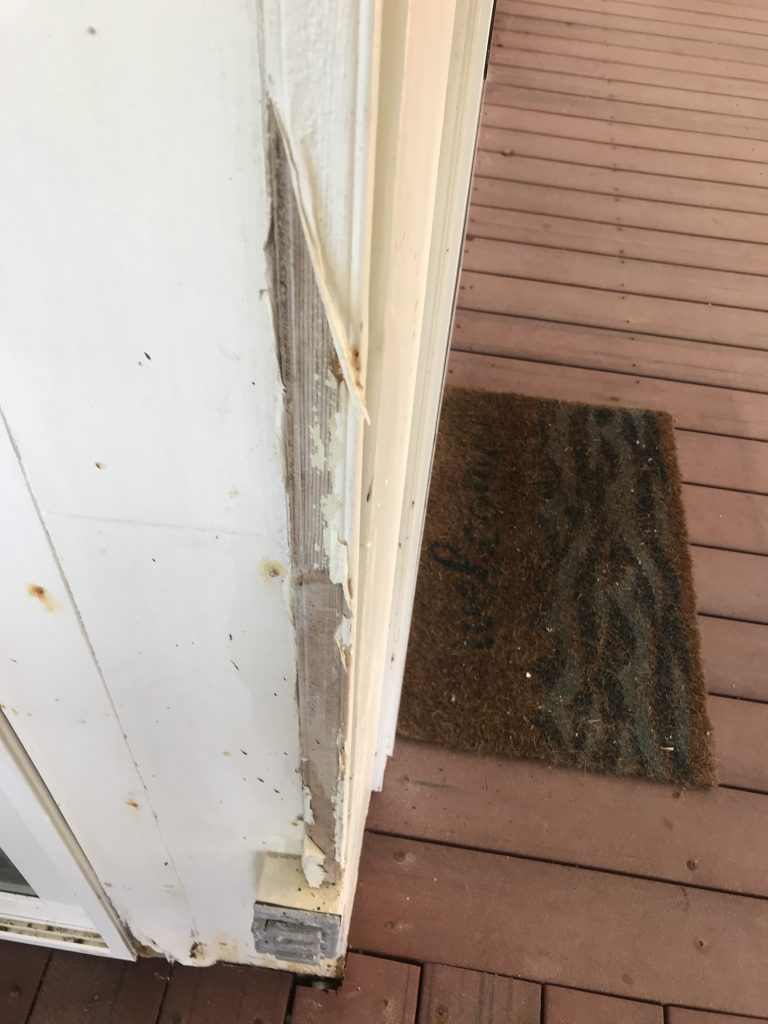 We've also taken the time to have some fun with kayaking and hiking with a meetup group. We also enjoyed community events with a Coffee Cultural Festival parade and a twilight Hawaiian concert.
We also had the pleasure of hosting a Kiwi family for a bar-b-que. I had worked with the son and his parents, sister and brother-in-law and (much to Alice's joy) their toddler all joined us.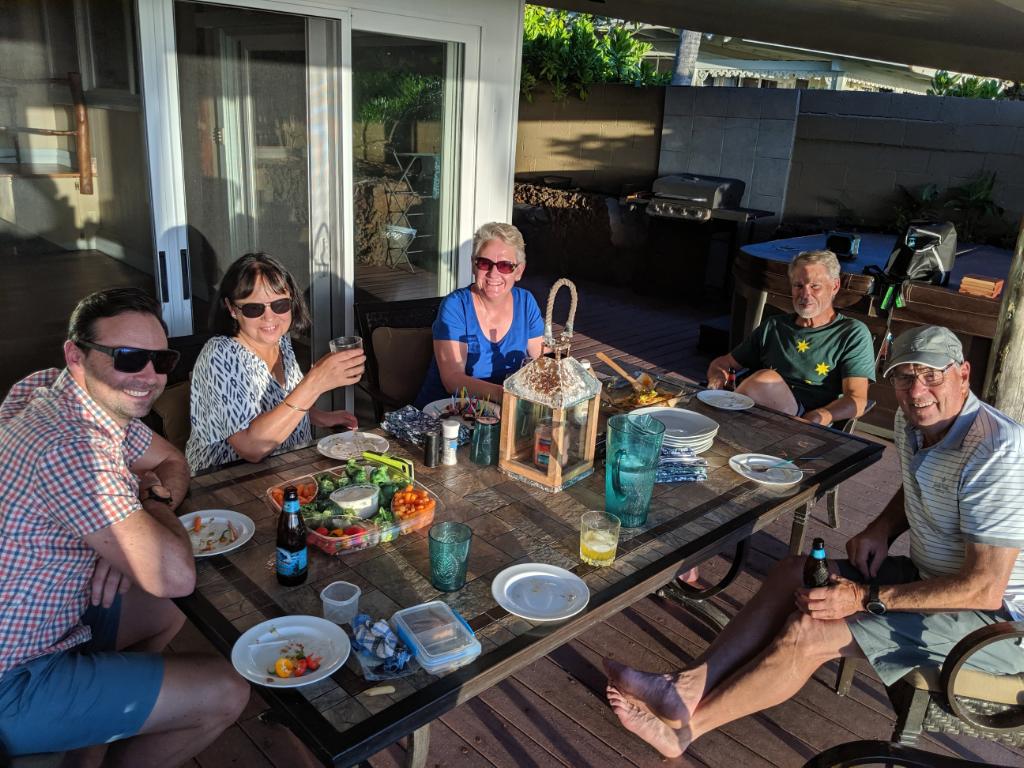 Of course, our most favorite activity has to be viewing the sunsets from our back yard. Each evening seems to be slightly different although equally beautiful and we've also enjoyed a few "green flashes" as the sun disappears below the horizon, although these require just the right conditions and a little luck.
With sunsets, comes the necessity to have sundowner cocktails, and Alice and I have been working on our Mai Tai recipe. I don't think we've quite mastered it, but we're getting close!