Continuing our "gap year", Alice and I just returned from a wonderful, adventure-filled trip to Tanzania, which is not only a beautiful country with magnificent scenery and wildlife, but filled with the most friendly, charming and accommodating people.
We started our journey with a few days in Amsterdam which I've always enjoyed visiting but Alice had never been there. This was a great way to break the trip over and we visited a number of the museums while also enjoying the magnificent summer weather.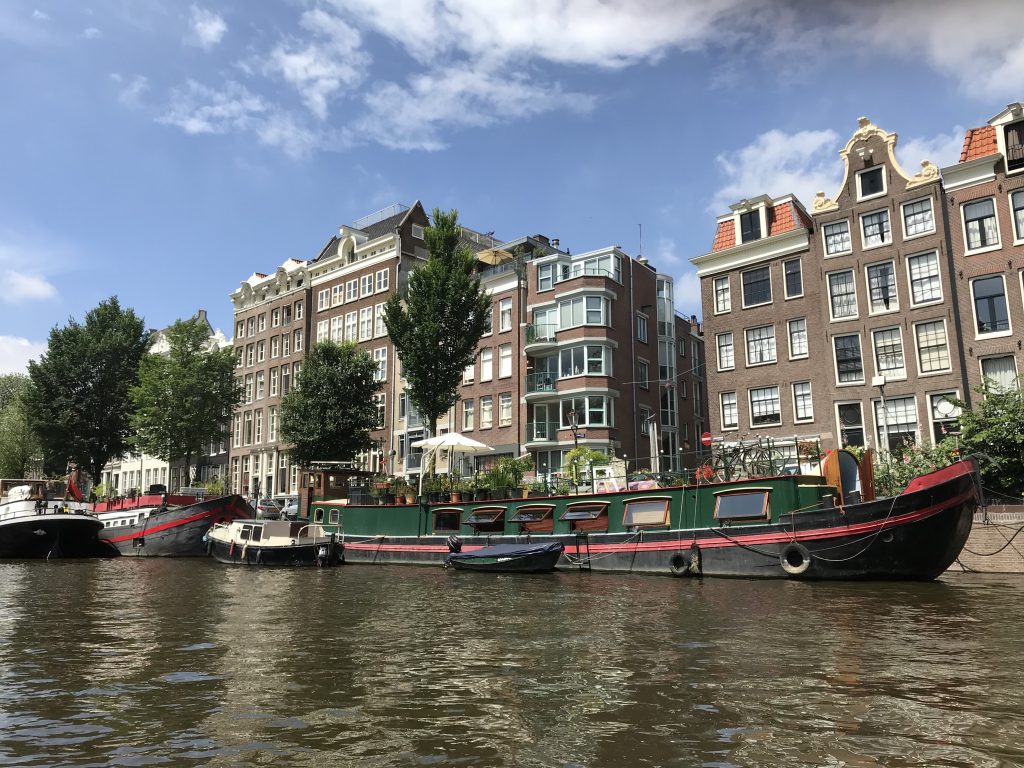 Then off to Tanzania where we began our adventure in Arusha. We spent time in Tarangire, Lake Manyara, Lake Eyasi, Ngorongoro Crater and Serengeti reserves. At each location we had many close encounters with the various animals and bird life, thanks to the capability of our wonderful guide/driver, Iddy, who escorted us for over a week until we flew to Serengeti where we enjoyed another great guide, Yuana.
Iddy, a great guide

Morning walking safari

Very cute baboon babies

Just chillin'

Hippos galore
We stayed in a variety of excellent lodges and camps, which were all luxurious and provided different experiences. While each was special in its own way, the Tarangire Treetops and Grumeti Serengti Camp (where we were serenaded by hippos) were our favorites although the Ngorongoro Crate Lodge was simply spectacular ("where Maasai meets Versailles") and Ziwani at Lake Eyasi also had a very different feel.
Tarangire Treetops

Ziwani at Lake Eyasi

Glamping in Serengeti

A visitor to our camp in Serengeti – Hippos hung out in the river and were noisy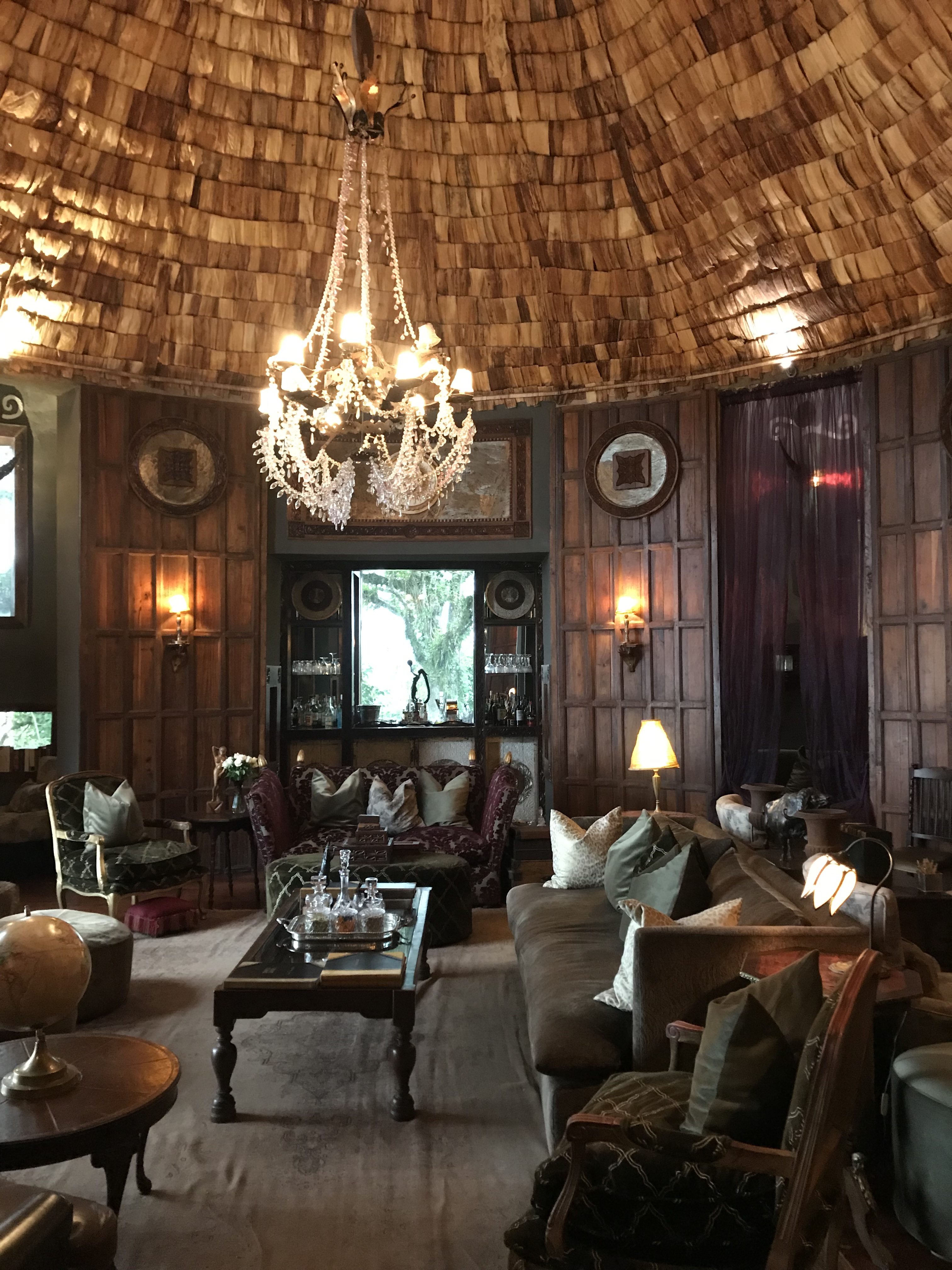 The highlights for us were not only the quantity and diversity of the wildlife, but we participated in some very memorable cultural activities. We visited a school where we spent time with a grade 7 class and dropped off school supplies, spent time at a local market that happens once a month and visited with the Datoga tribe who continue to practice traditional blacksmithing as well as the Hadzabe bushmen, a truly fascinating people who continue to live they way have for centuries by hunting and gathering. Their language is very interesting and both Alice and I had unique experiences – Alice went with the women to gather root vegetables while I spent time at bow hunting practice with the young men.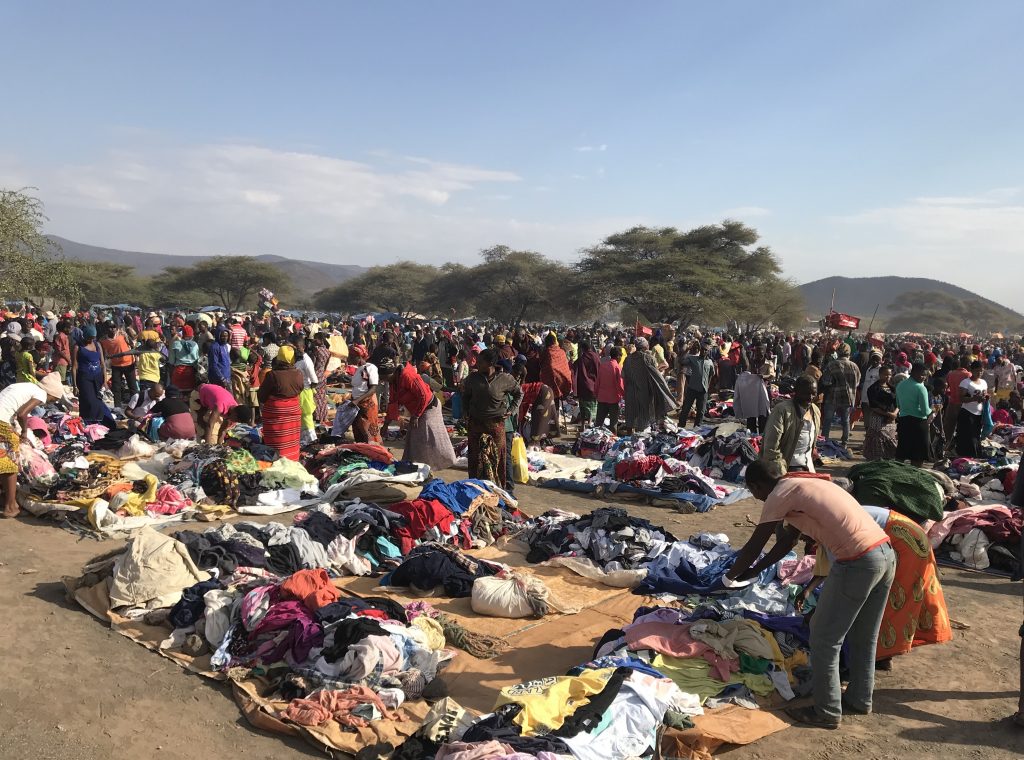 Datoga women

Traditional blacksmiths

Hadzabe bushmen

Hadzabe Huts

Bow hunting practice

Veggie gathering
Another highlight was the balloon ride over the Serengeti – a bucket list item for Alice although she was a little nervous about the "astronaut" position for the launch.
Alice doesn't seem convinced 🙂

Lots of Hippos
After we finished the safari portion of the trip, we flew to Zanzibar which has a truly fascinating cultural mix and a very interesting and sometimes sad history including being a major center for the African slave trade. We spent one day touring Stone Town where we again we had a very knowledgeable guide, Talib, who made the information come to life. During this tour we visited another school – this time a grade 1 class which was also very interesting and fun. We also saw the house where Freddie Mercury of Queen lived as a boy.
Politician's corner

Former slave holding cell

Markets everywhere

Former Sultan's Palace
We finished our Tanzania adventure with a few days at Baraza beach resort (named the best boutique hotel in Africa) for some rest and relaxation.
Room was over the top..

with private plunge pool

and dedicated beach spot
On the way home we stopped in Dubai for a couple days (I've transited the airport before but never stopped). This was very interesting for us to experience a very interesting culture – 1.4M Emeratis and 8M expats – as well as the spectacular architecture, modern buildings, roads and infrastructure and of course the obvious wealth. We also managed to have two high teas in two days – at the Burj Al Arab and the Burj Khalifa.
High tea at Burj Al Arab

Burj Khalifa – world's tallest building
We very much enjoyed our African adventure and it was a bucket list item that met all expectations. Now on to more adventures!