We've had a truly remarkable weekend of fabulous weather.  After a very long and wet winter, Spring continues to get better.  This weekend we hosted our annual Spring Open Houseboat, which was well-attended and everyone had a good time mixing and talking and of course drinking and eating some delicacies from The Australian Pie Company in Burien.
After all of our guests had left, there was a wedding party taking photos on the dock.  A police harbor patrol boat came along and put on quite a show with their water jet.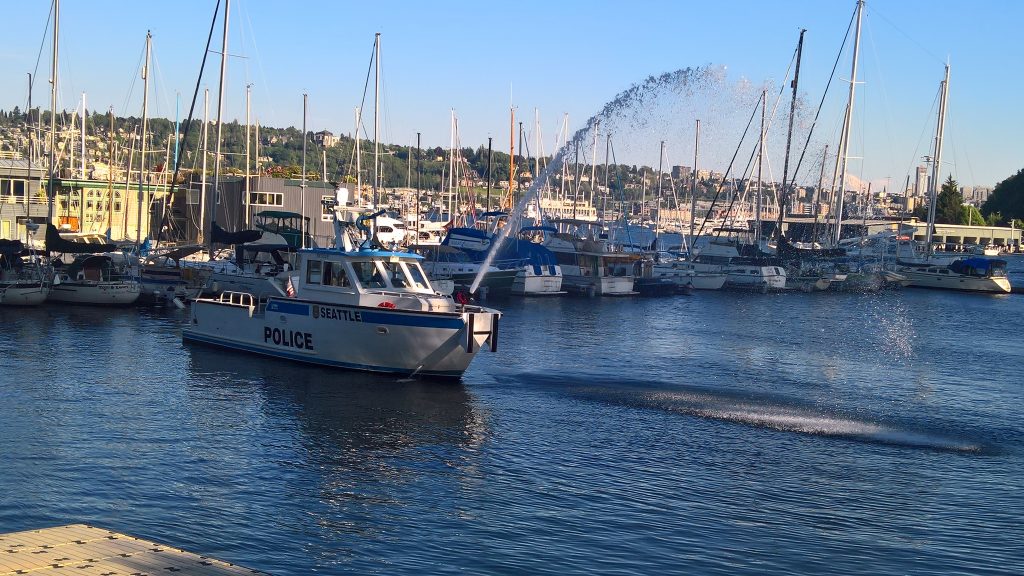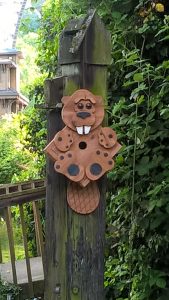 The Fremont markets were very busy which is not surprising given how wonderful the weather has been.  At the market Alice saw a very cute bird feeder in the shape of a beaver.  So now we have another beaver on the dock to keep Justin and his beaver family company.  A small bird was checking it out very soon after I hung the feeder up. Very cool!