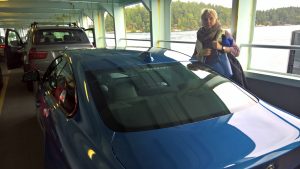 For the second year, Alice and I went to Friday Harbor on San Juan Island for Thanksgiving.  We really like the peaceful location and having a great dinner cooked by someone-else is a bonus!  This year we intended to fly up on a seaplane but due to a high-wind advisory, the planes weren't flying so we took Alice's car over on the ferry instead.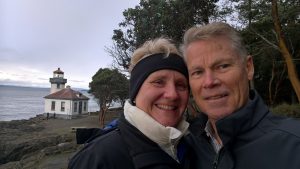 This turned out great as we were able to explore more of the island than we had previously.   First we went to Lime Kiln Point to see if we could spot any whales swimming by.  Unfortunately this wasn't to be so we then headed off to the Pelindaba Lavender Farm.  Our luck was still not holding as they had closed for the winter months.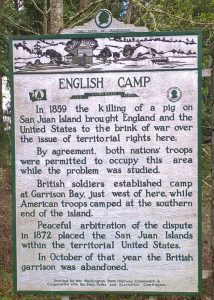 Our luck turned for the better when we drove on to visit the historic English Camp.  There is quite a story here as the San Juan Islands had been disputed territory between the United States and Canada (acting as a proxy for the Great Britain).  This dispute flared up over a killed pig and in the end was settled through arbitration by the German Kaiser.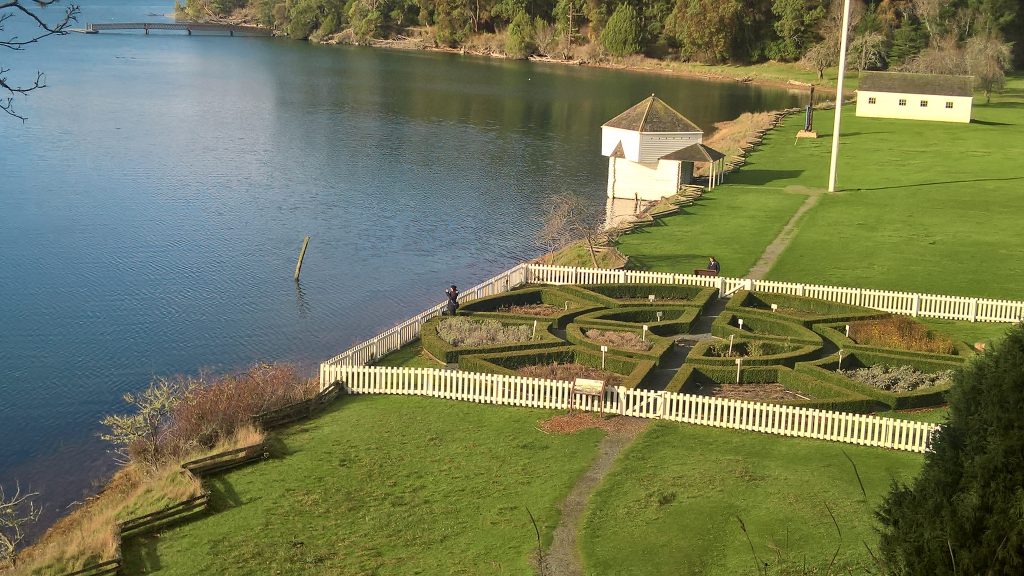 Alice was able to get some lavender goodies at the Pelindaba store in the town of Friday Harbor.  We had a great room at Friday Harbor House overlooking the marina (grey and brown building on the hill in the photo below).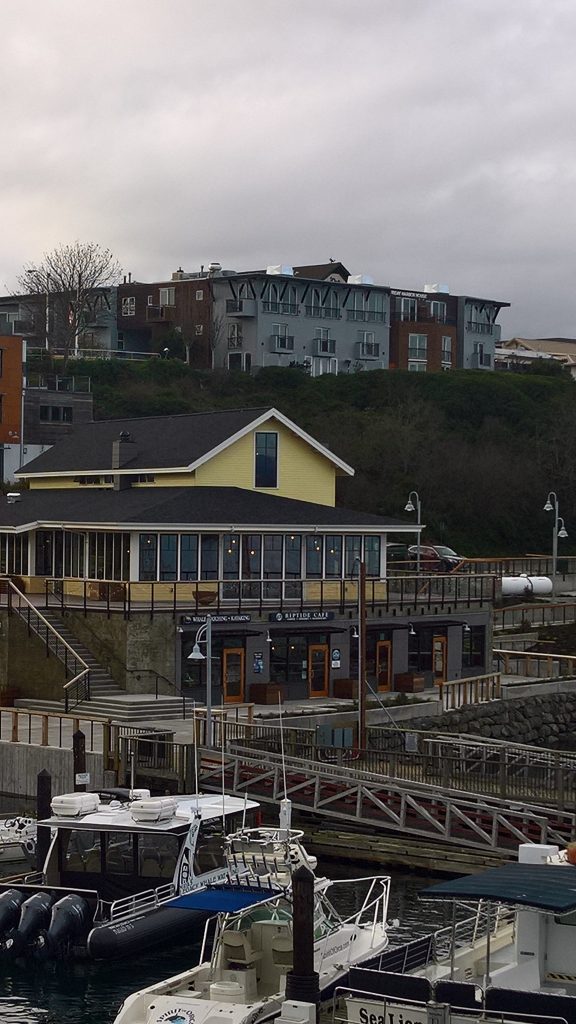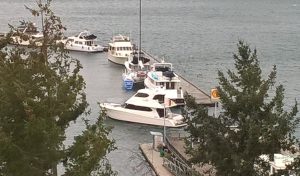 Our friends and neighbors, Mike and Patti, took their boat up to Friday Harbor to pick up their son and family before heading to another island for Thanksgiving.  Our plan was to have breakfast with them, but with the high winds they had to take advantage of a bit of a lull in the winds to quickly turnaround in Friday Harbor.
On Friday after Thanksgiving we took a drive up to Roche Harbor.  We had stayed at the marina here last year during our San Juan Island boat charter and it was great to go back and see it from a different perspective, arriving from land.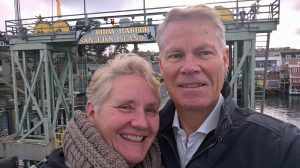 Finally it was back to Seattle – after all now that Thanksgiving had passed, Alice was eager to put up the Christmas decorations!