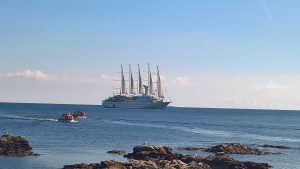 Alice and I managed to get away for a couple weeks' Windstar cruise from Copenhagen through the Baltics, St Petersburg and back to Stockholm.  We had a fantastic time and spent a couple of days in Copenhagen before embarking and an extra day in Stockholm before heading home.
Copenhagen is a wonderful city. I had been there a number of times for business end enjoyed the experience so it was great to introduce Alice to this great city.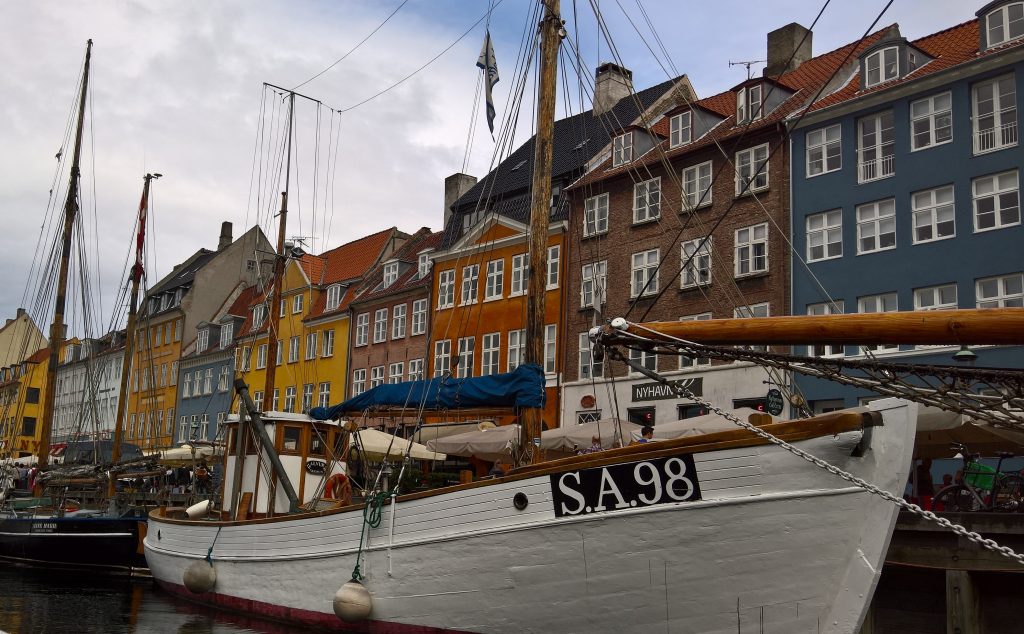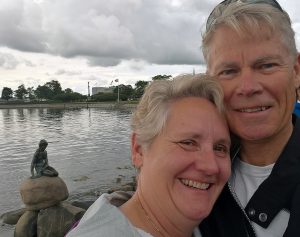 We had a blast touring the city including a canal cruise which provides a different perspective of the city and we were pleased to see some houseboats on the canals. We would certainly consider living in Copenhagen for a few years.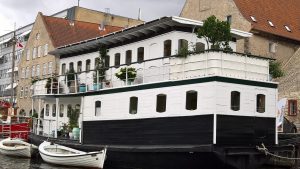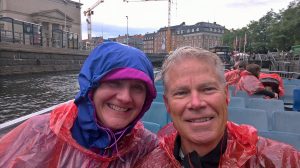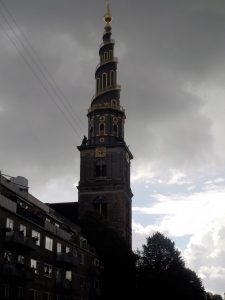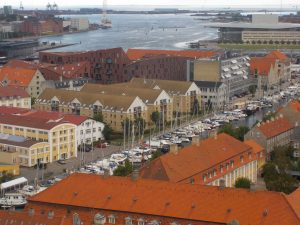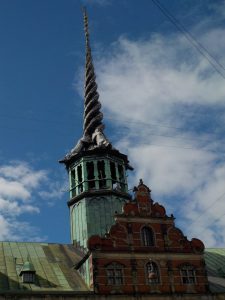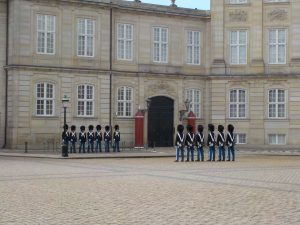 Our first stop on the cruise was Bornholm in Denmark which is actually an island at the bottom of Sweden with an interesting history of how ownership moved from Sweden to Denmark.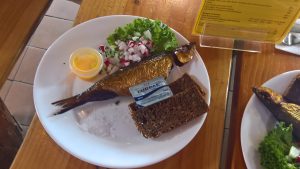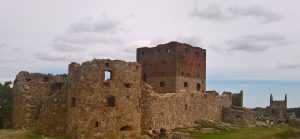 We visited an old round church, a glass-blowing workshop, a fortress and sampled some local beer but gave the smoked herrings a miss.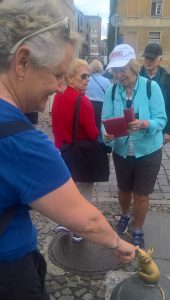 Then it was on to Gdansk, Poland where we visited the medieval part of the city including the very large St Mary's gothic cathedral, and once again sampled the local beer (yes, there is a theme).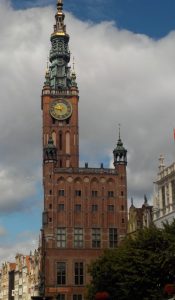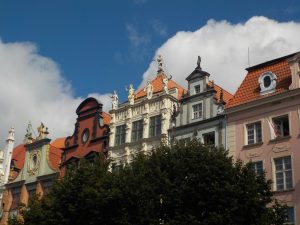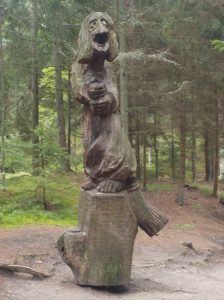 Next up was Klaipeda in Lithuania.  Here we visited the "Hill of Witches" so that Alice felt in her element.
There were certainly some interesting creatures in the woods.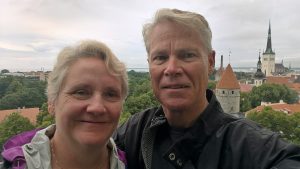 After that it was on to Tallinn, Estonia where we had a truly fantastic day, exploring the old town, hearing of the history and folklore, listening to local music and sampling some local food and schnapps.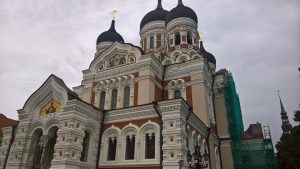 Along with beautiful old churches and buildings and a rich history, Estonia has been very progressive in developing their economy following the Soviet breakup and is now a strong technology center (Skype was invented and developed here) and we really appreciated the fast, free Wi-Fi throughout the town.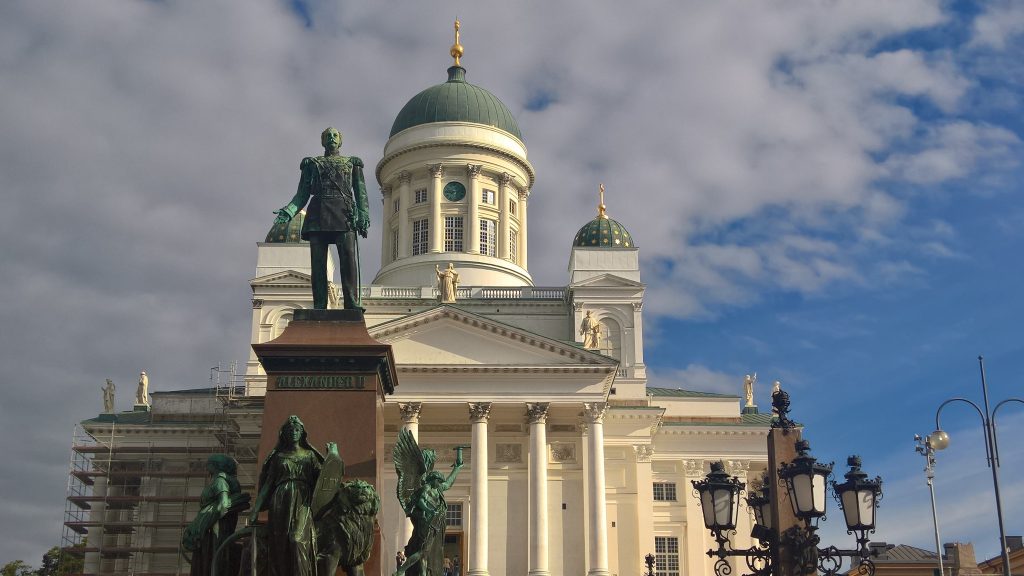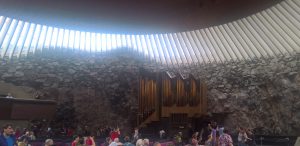 After Tallinn, we visited Helsinki, Finland.  We did a walking tour which was very interesting and educational and decided this was a city where we should revisit and spend more time.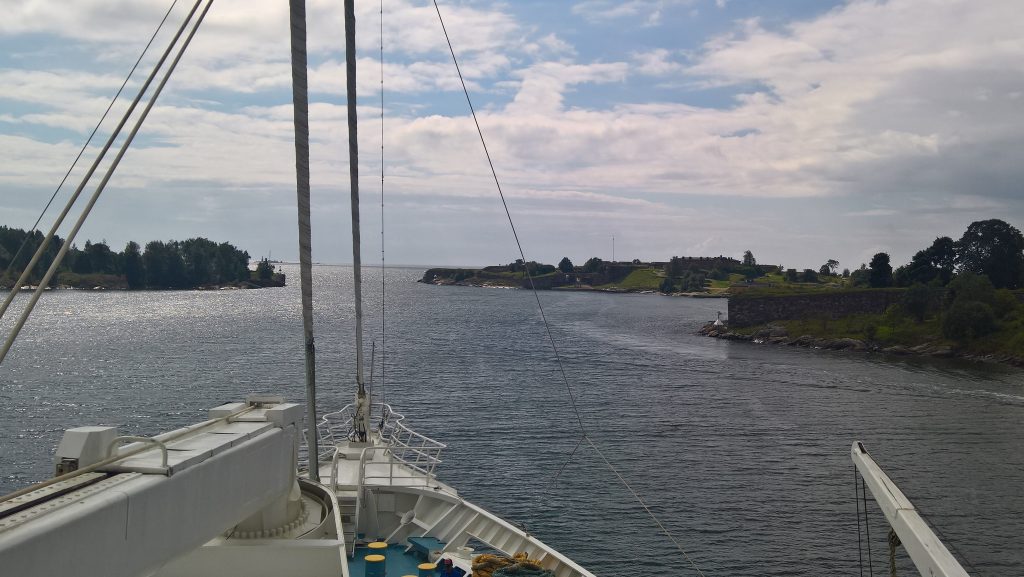 Then it was on to a highlight of the trip – St Petersburg, Russia.  This is truly a magical city with a rich history.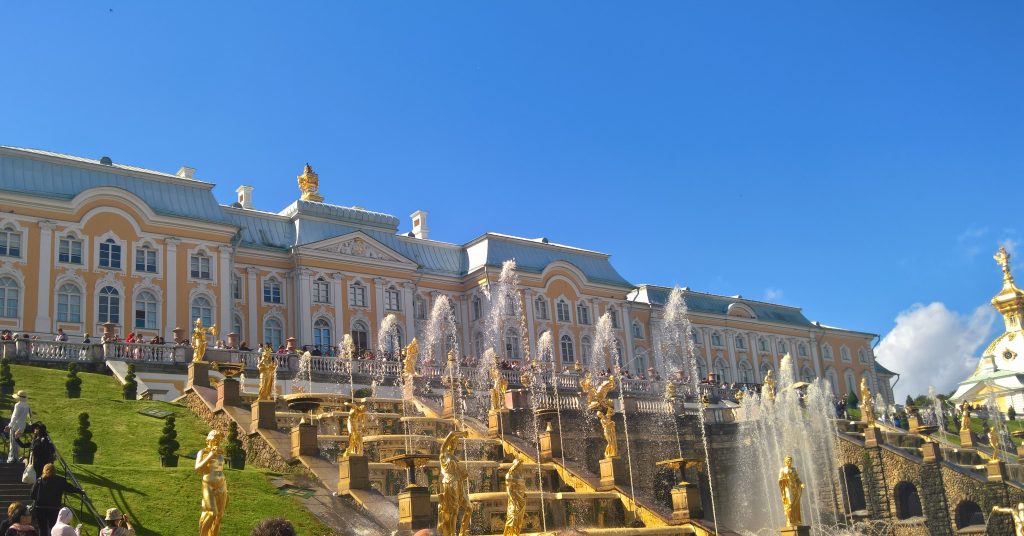 The first day we visited the Grand Palace in Peterhof, which was the summer home of Peter the Great and then expanded by his children.  It is a very impressive building and grounds all glitter and built on a very large scale.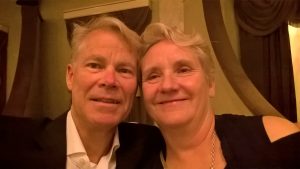 That evening we went for a private ballet event of Swan Lake which was very memorable.
The next day I hired a private guide and driver which turned out to be a great idea.  We were able to get into the Hermitage (a very large museum second in scope only to the Louvre in Paris) before the crowds arrived and could enjoy room after room, basically by ourselves.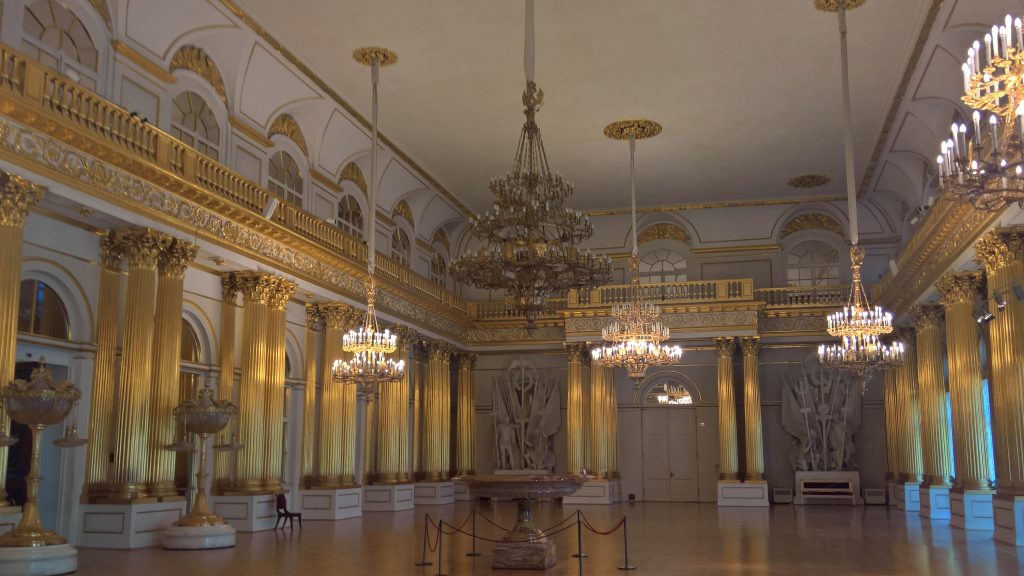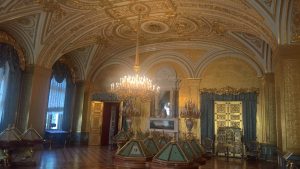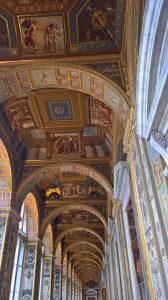 We also visited many other palaces and historical locations throughout the city in a very packed day.  One of the highlights was having lunch in a local establishment with our guide.
She also told me during lunch that I looked very much like a Russian pop star and so had to have my photo so she could tell her friends – very funny!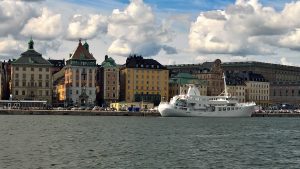 After two fabulous days in St Petersburg it was a day at sea before arriving in Stockholm – another magical city.  The entrance to Stockholm by boat is through a beautiful waterway filled with islands – it reminded us of the San Juan Islands, only more of them and closer together.
While I had been here previously on business, I really hadn't had the opportunity to look around.  So Alice and I did lots of walking as we explored the old town and surrounding area.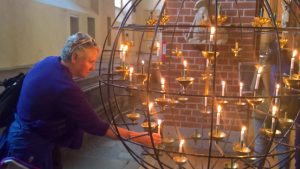 Alice lit a candle in the cathedral for Luke's safety in Afghanistan.  Of course she also made the last forays into souvenir shops for chotskys.
We were lucky that the hotel staff booked us into dinner at Fem Sma Hus a traditional Swedish restaurant that had been operating since 1700.  This was a great dinner and tremendous way to celebrate a wonderful vacation.