Alice and I recently decided to take a visit to the Waipio Valley on the Big Island's north east coast. This valley has an interesting history and is quite isolated with 15 families and around 50 residents in total. There used to be more residents but there was a tsunami in 1946 which caused significant destruction, and while no lives were lost in the valley, there were casualties in other parts of the Big Island.
The valley was also where in the late 1750's, the future king Kamehameha I was hidden as a child due to threats from warring chiefs. King Kamehameha would unite all the Hawaiian islands under his rule later in life.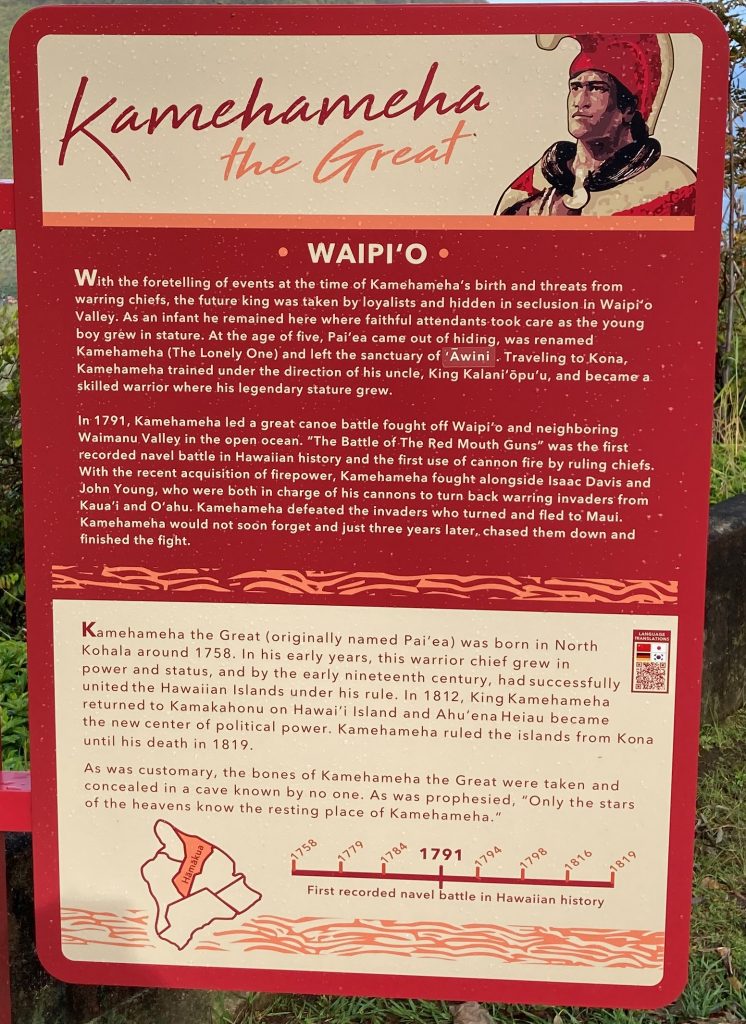 The Waipio Valley is very fertile and has large taro farms along with avocados, oranges, bananas, apples, tangerines and cocoa. I learnt just how labor intensive taro farming is, and how the community bands together and helps each other as needed. There is only one very narrow, winding road into / out of the valley and the local families have very long days to ensure their children are at the top of the road by 6am for the school bus. They spend long hours in the fields and before picking the school children up in the evening.
Our horse guides both live in the valley so it felt good to be contributing to the local economy. The guides were also very fun, energetic and knowledgeable. When it came time for horse selection, they asked if anyone had experience, and when no one spoke up, Alice was kind enough to volunteer that I had horse experience (I owned a horse for a time in Australia and rode quite a bit). That lead to a "well, we have a horse for you!" comment from the guide. Sure enough, Maka, the horse I was given was a young mustang and a bit naughty, but it made for an interesting ride.
We had a great time on the ride and it was certainly well-worth a visit to this special place.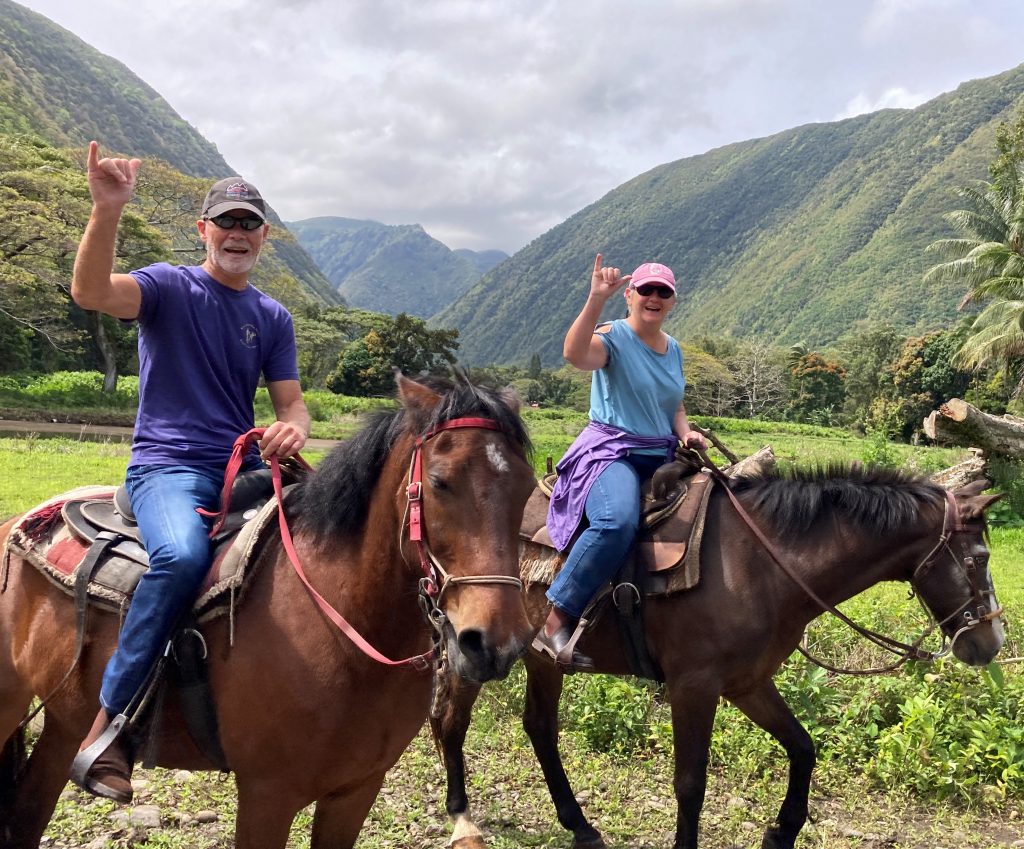 The end of a great ride!
Of course, this being Hawaii you never know what you might see on your travels. On the way home we passed a unicyclist on the highway and he had baby Yoda peaking out of his back pack – you have to laugh!