Summer's end comes closer and the weather is cooling.  While this summer hasn't been as warm as last year, we still had our share of truly beautiful days. Whenever the days get hot – more than 80 degrees F, the rowing dock gets totally crowded.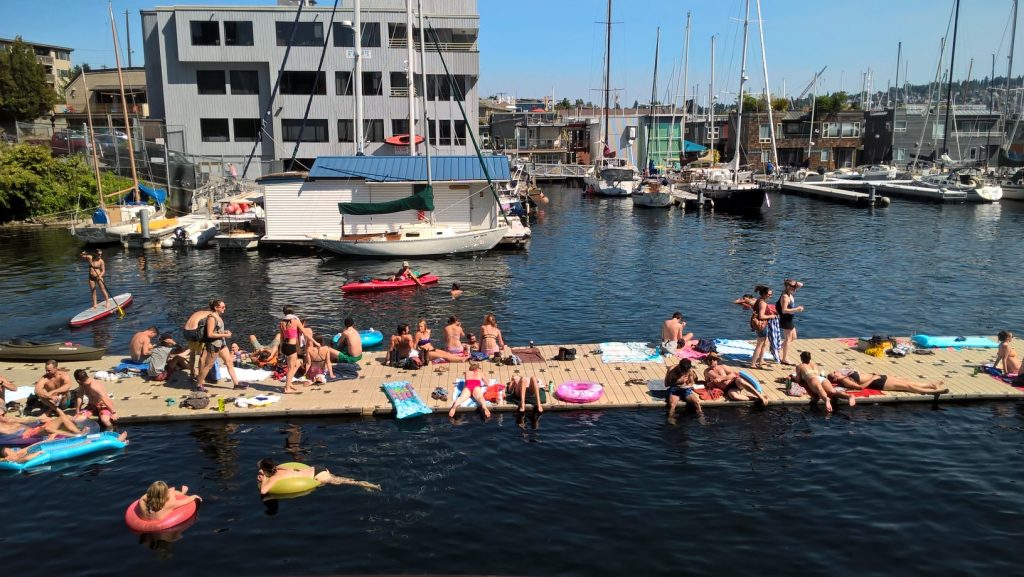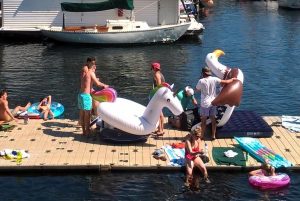 There are all sorts of floating toys that accompany these hordes of people, some of which are quite creative.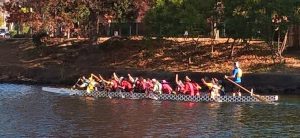 We also have the pleasure of seeing some great vessels floating by, including dragon boats, tall ships, fishing boats, Coast Guard vessels and some truly large pleasure craft.
Here's hoping for a long Indian summer through September and in the meantime for more interesting craft to make an appearance.