We have just arrived back in Seattle after the first of a number of adventures we're taking this year as we transition from full-time employment (I refer to it as "graduating") to something new when we move to Hawaii later this year – our "third-phase". During this trip we also celebrated our 30th wedding anniversary which is a milestone in itself.
We chose a cruise on Wind Star, a sailing vessel that had about 130 guests and 100 crew, which is manageable and much more enjoyable for me than a large cruise ship. We started with a couple days in San Jose, Costa Rica before we joined the ship to sail to Panama, through the Panama Canal and then visit a number of the Caribbean islands before finishing with a couple days at a resort in Barbados.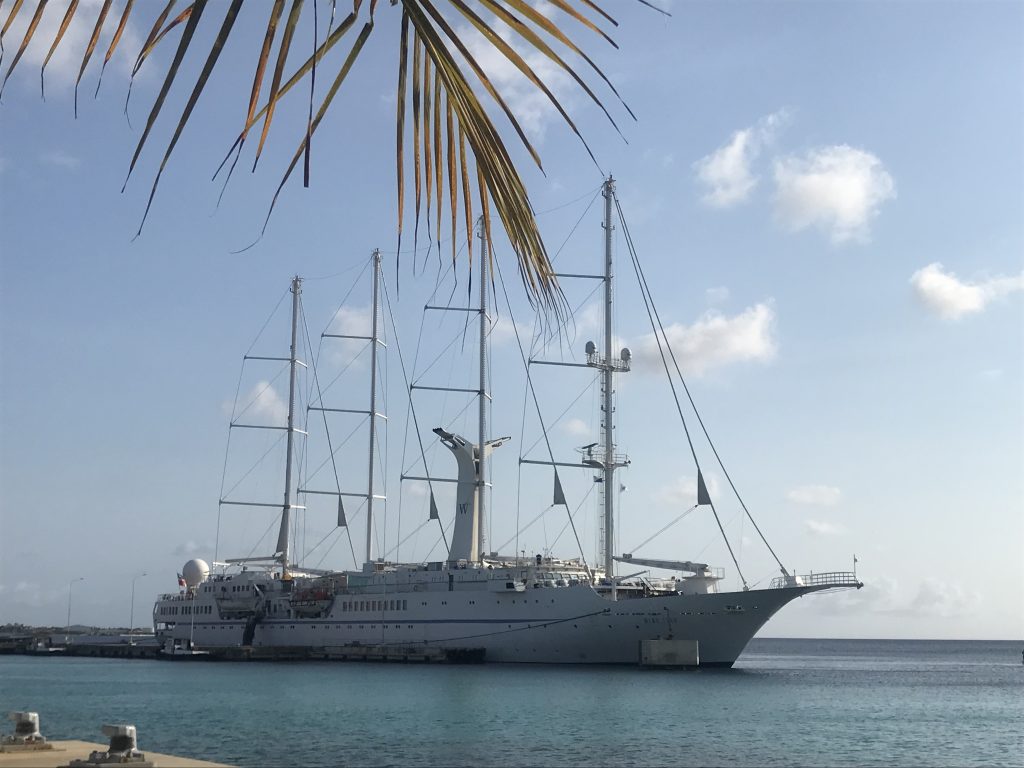 Alice was a huge fan of Captain Belinda who was the first female captain in the Windstar fleet, so of course we had to go to the bridge to meet her with the obligatory photo.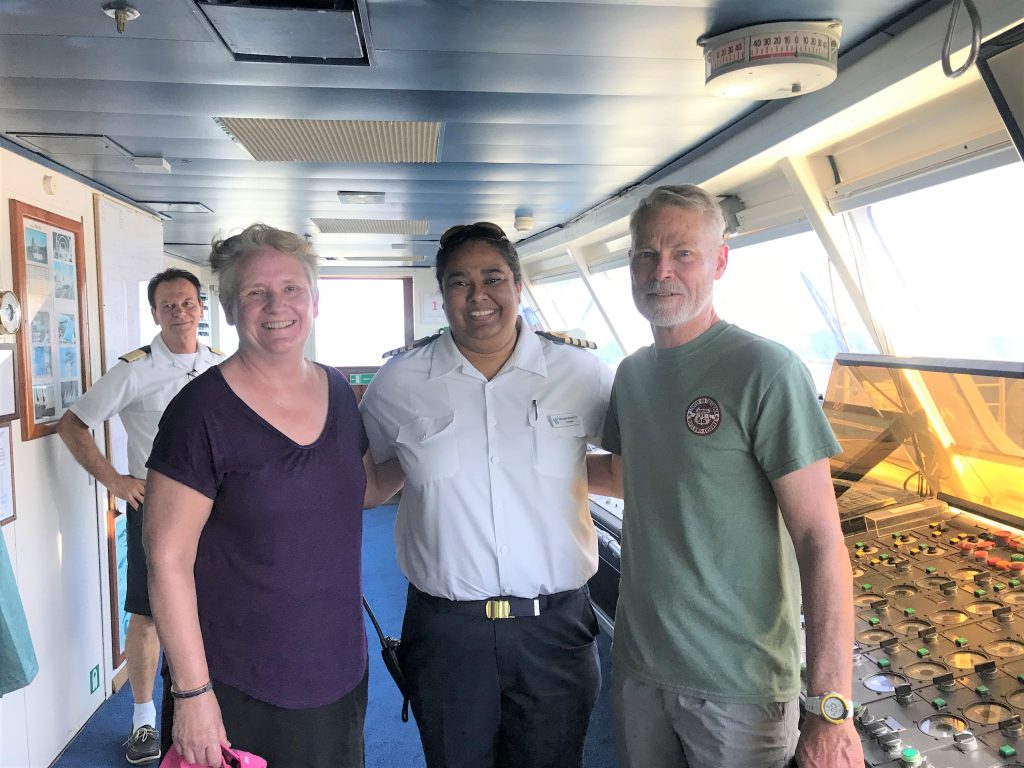 The Panama Canal was fascinating for me and it has a very interesting history. Seeing the magnitude of the project, you have to admire the ambition of first the French in starting the project and the tenacity and "get the job done" approach of the US to finish it. It also cost the lives of around 30,000 of the construction workers so it came at a very large cost.
Going under the Bridge of the Americas with a couple feet to spare
The locks are massive

Exiting the final lock
We managed to visit some of the historic sites in San Jose and in Panama City including the original town that was destroyed by Captain Morgan and the old town, which is now a UNESCO heritage site and very well preserved.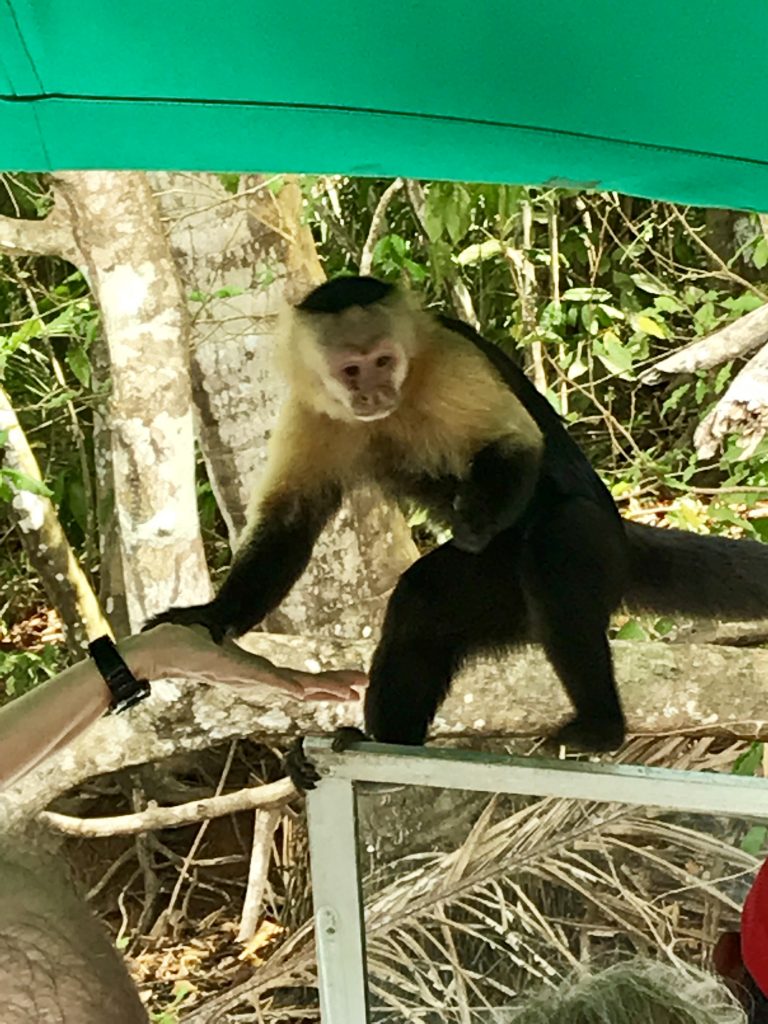 We took a boat ride in the lake at Panama and got up close with some monkeys who were mostly interested in if we had any food.






We enjoyed our time in the Caribbean and it seemed each island was better than the last. We snorkeled, kayaked, hiked, took boat rides and generally had a great time mixed with some genuine attempts at complete relaxation along with great food and adult drinks.
We kayaked in mangroves..

And in the ocean in clear bottom kayaks
The kayaking in Grenada was fascinating as we used a clear-bottom kayak and saw some great underwater sculptures.
We saw some fascinating sites including the various towns and small villages, the stone houses on Bequia and of course wonderful vistas with fabulous water colors of the ocean.
The harbor of St Georges, Grenada
Bequia was cool..

with a great harbor

and stone houses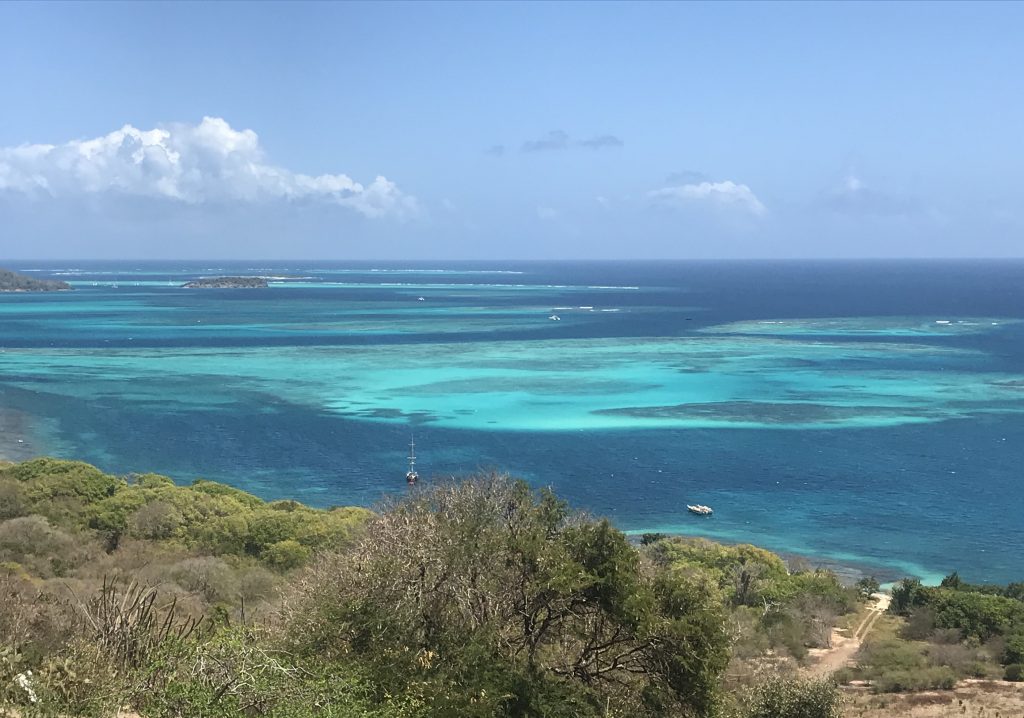 Learning to relax..

An adult beverage helps!
We saw some wonderful sunsets along the way…
I'm not sure how we are going to cope now with having to make our own meals and we will certainly miss afternoon tea with scones and sandwiches as we were spoiled on the ship and at the resort.
We enjoyed Barbados
This was a wonderful adventure and a great way to start our "gap year". I'm now looking forward to our next adventures starting with an upcoming road trip.