February and March saw some visitors come to our island – first was Linda from Seattle and then Sandy from New Smyrna Beach. It's great to see our Ohana (guest house) being used to provide some relaxation for special friends.
Alice has to meet all of our visitors at the airport with a lei and a smile (thankfully she reserves the whacky outfits for family)! While Linda was with us, we attended a wine tasting event at Gertrudes, a local jazz bar, went to the "Best of Kona" festival, and also had birthday dinner for Alice at Rays on the Bay at Keauhou Bay.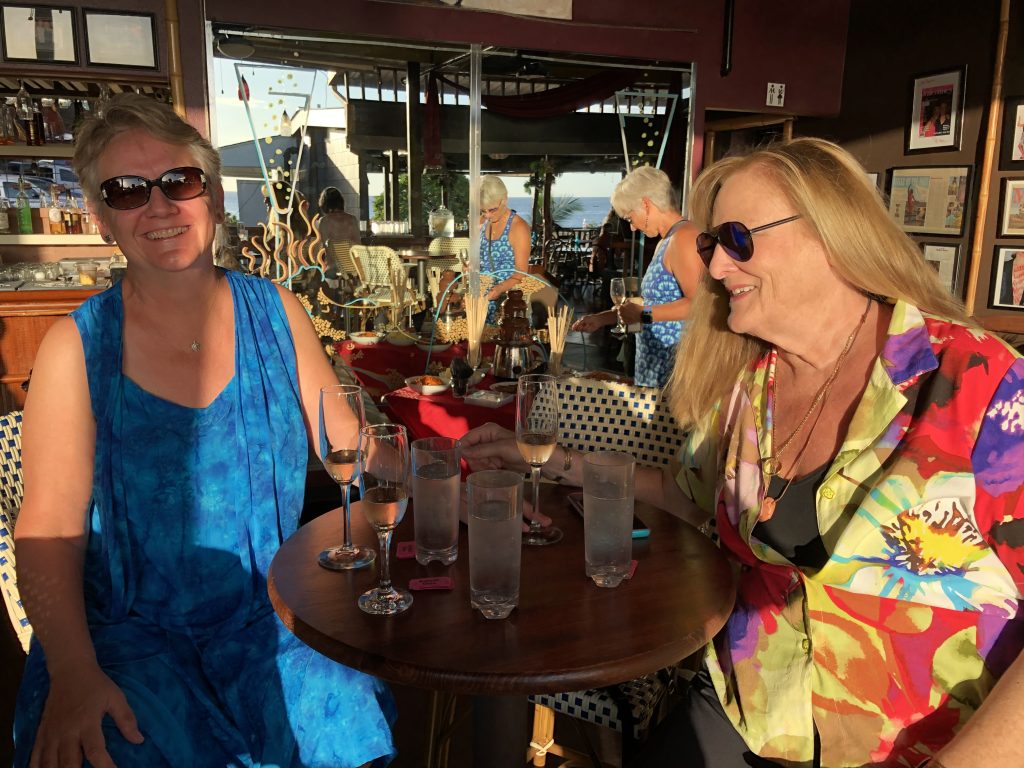 We also celebrated Alice's birthday with ziplining, which was on her bucket list and was a very fun experience. There were a few squeals along the way but it was a great day.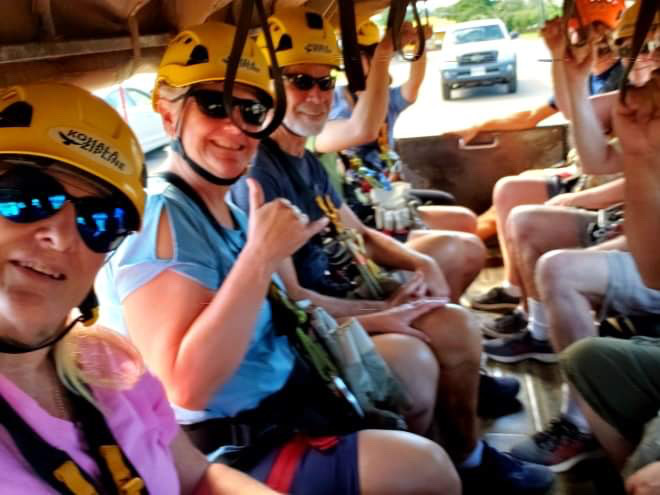 Our next visitor was Sandy, who Alice has known as a surrogate mother since her teens. We again packed plenty of activities into a short time period, and enjoyed a dinner cruise to Kealakekua. The scenery was great, we heard some historical facts we weren't aware of and saw quite a number of dolphins as well as a great sunset complete with green flash. Sandy also made friends during a coffee farm tour – Kona coffee is the best!
In between visitors, Alice and I managed to have some adventures of our own. We did the hike to (3 miles each way and rather steep climb back) Kealakekua Bay where Captain Cook was killed after he overstayed his welcome and mistreated one of the local chiefs.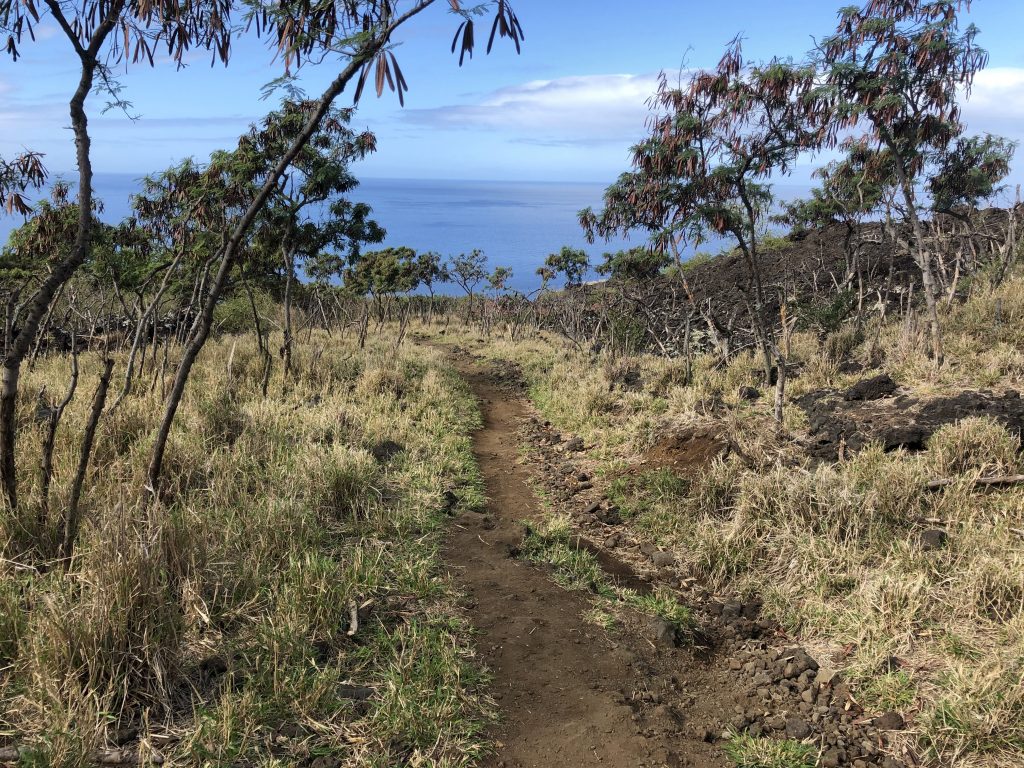 We also went to Hilo for the Panaewa Rodeo Stampede. This was a great event, very local, with many children participating in addition to the adults. We stayed overnight and attended Cowboy Church, which was a highlight for Alice.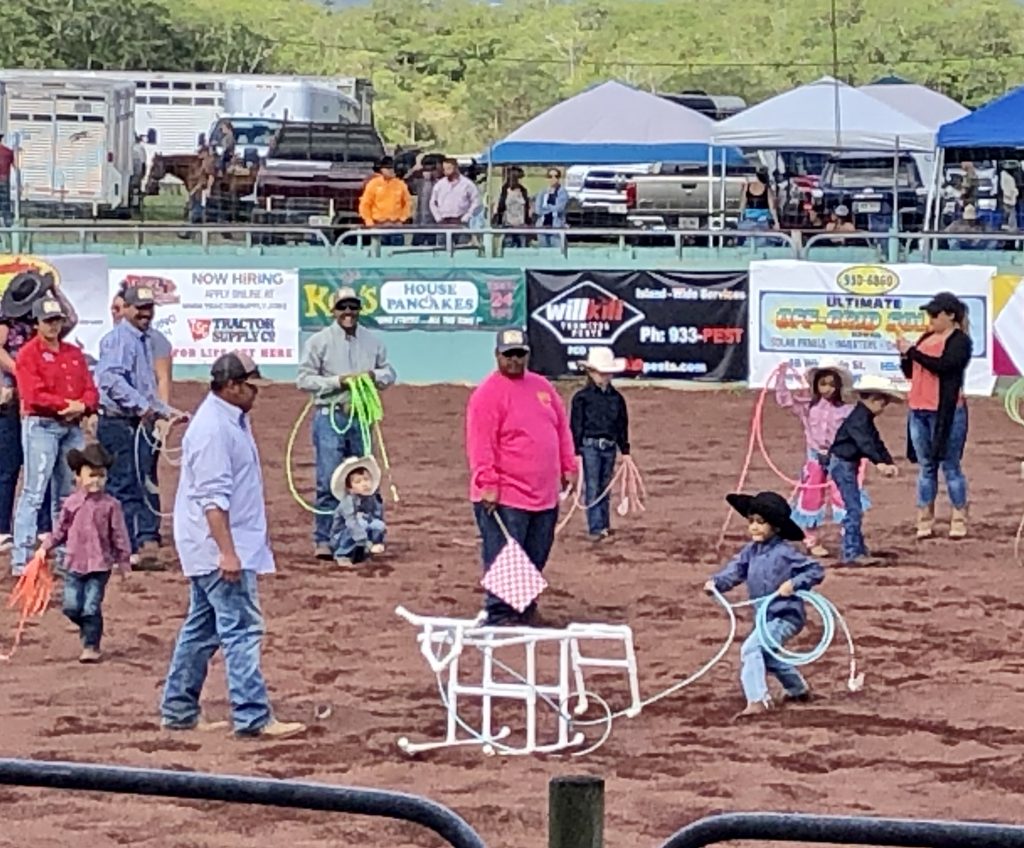 Like everyone-else, we are also dealing with the impact of COVID-19. While the number of cases are very low on the Big Island (all tourists so far), we are practicing social distancing and limiting our trips to shops and such. We try to get out and get some exercise on trails that are out of the way and not well patronized.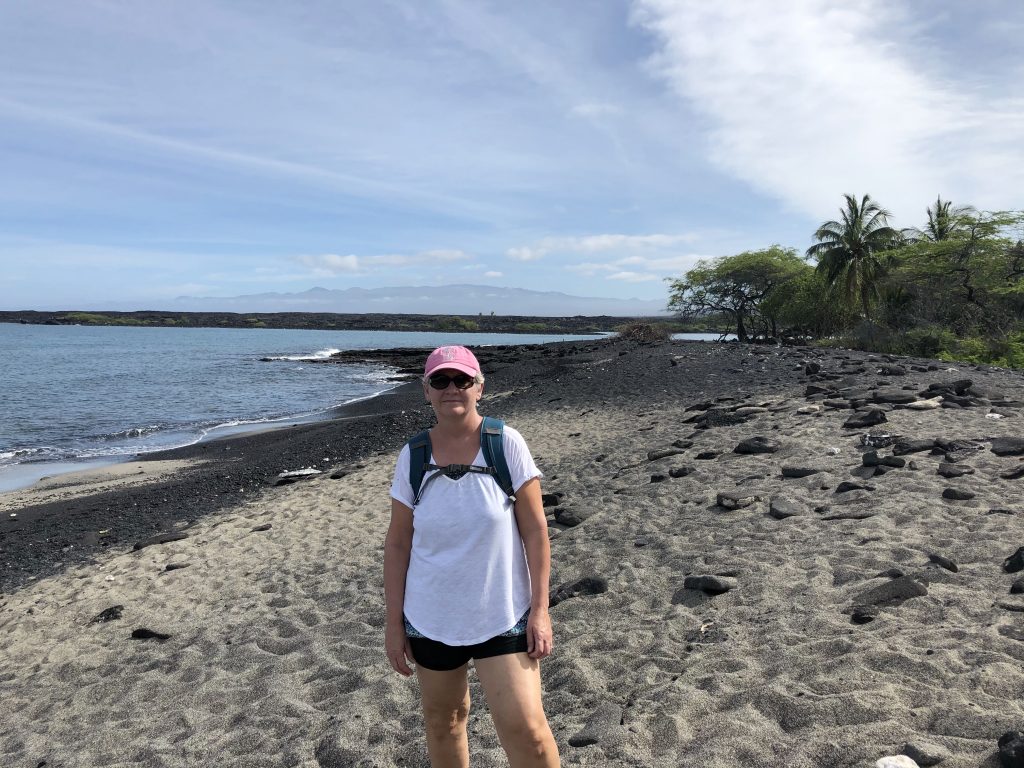 I've also taken up cooking with a sausage roll splurge and making Irish soda bread.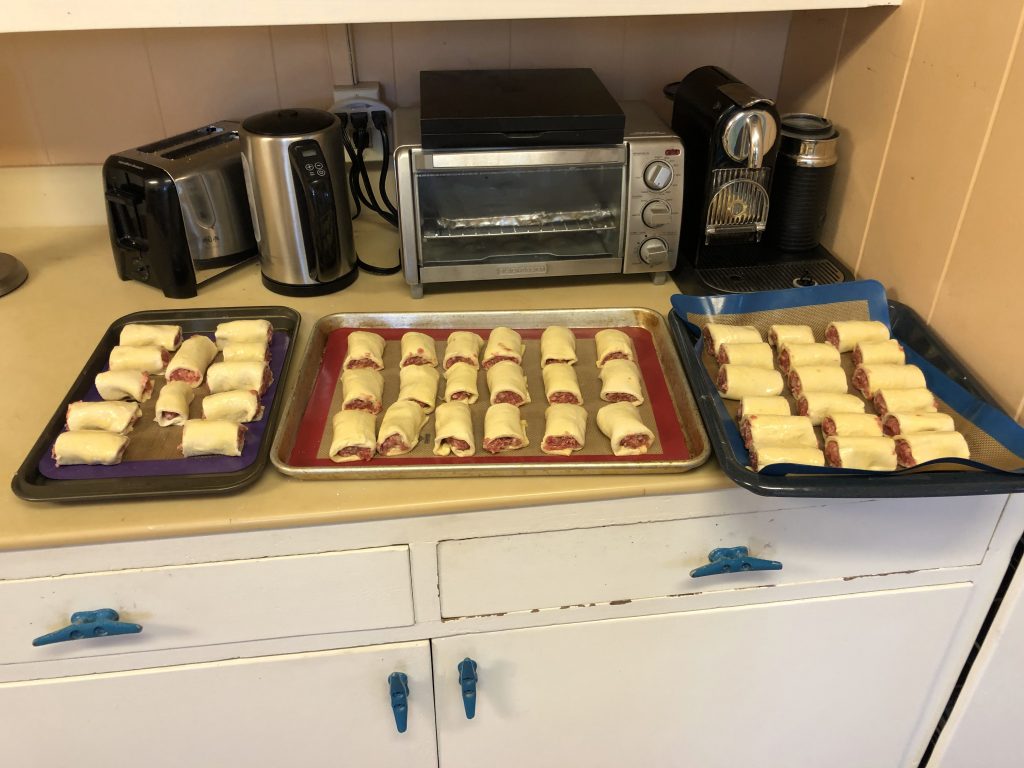 I hope everyone is staying safe and healthy. As Alice says, let's get through this with our dignity intact.