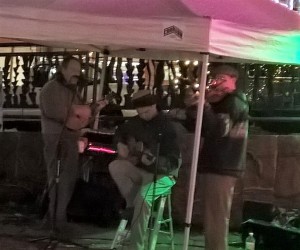 I attended my first Festivus celebration this week.  Alice was an old hand having attended last year and was very excited to do the chicken dance – more on that later.  This celebration takes place in the square near the statue of Lenin.  Typical of Fremont, there was a small band playing and a number of whacky contests – finding objects, trivia and arm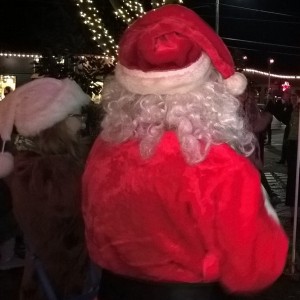 wrestling.
All of these were accompanied by prizes of dubious heritage and value.  Santa made a showing and there was plenty of hot chocolate, tea, coffee and snacks to keep everyone's attention.
Then came a couple of unique elements to this celebration. The airing of grievances, basically an open microphone for anyone who wanted to voice an opinion about some issue they found disturbing, irritating or a little bizarre.
Next came the chicken dance – a number of people (including Alice) doing the chicken dance around a small undecorated pole on a stand in the middle of the square.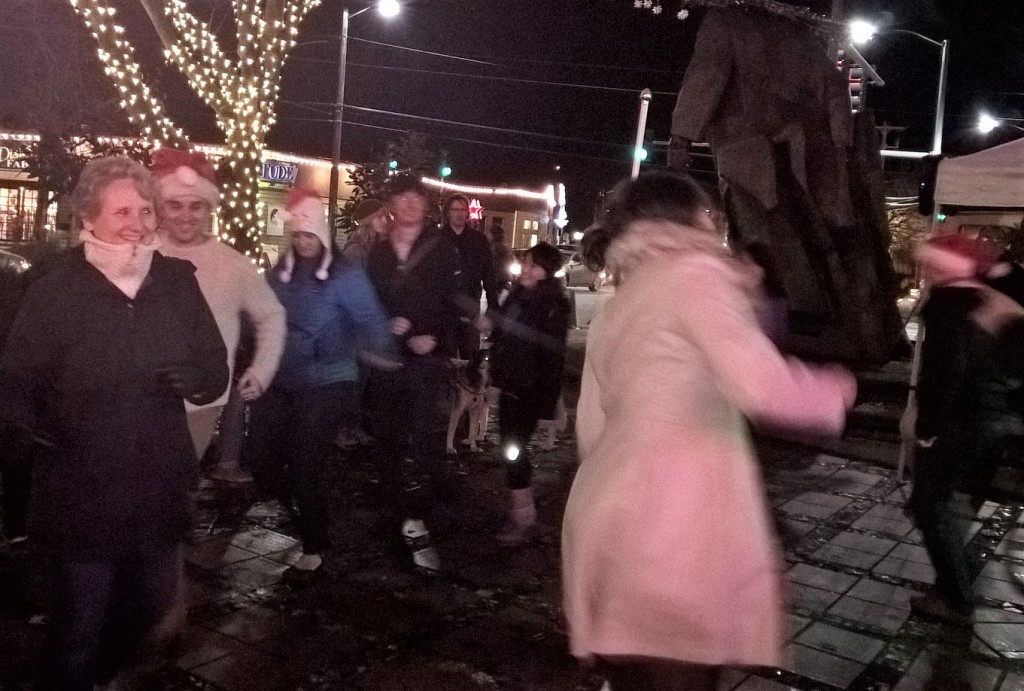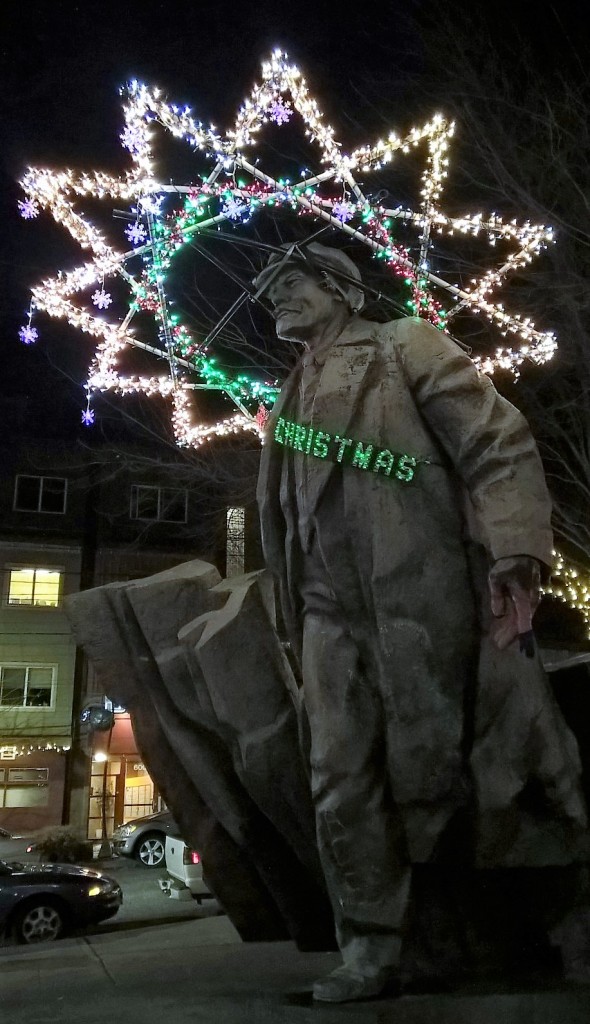 Finally we came to the highlight.  A countdown from '13' and then the Lenin statue was lit up with Merry Christmas prominently displayed – somewhat ironic given Lenin's activities while he was alive!
Just another crazy wonderful event in the annual Fremont calendar of activities.