Alice and I decided that rather than getting too caught up in Thanksgiving, we'd escape to a mini-vacation in Victoria, British Columbia.  We've gone to Victoria a couple of times previously and always enjoyed our stays there.  We took the Victoria Clipper up – a catamaran that runs at 30 knots which makes for a very pleasant 2 hours 45 minute journey and we love staying at the Fairmont Empress.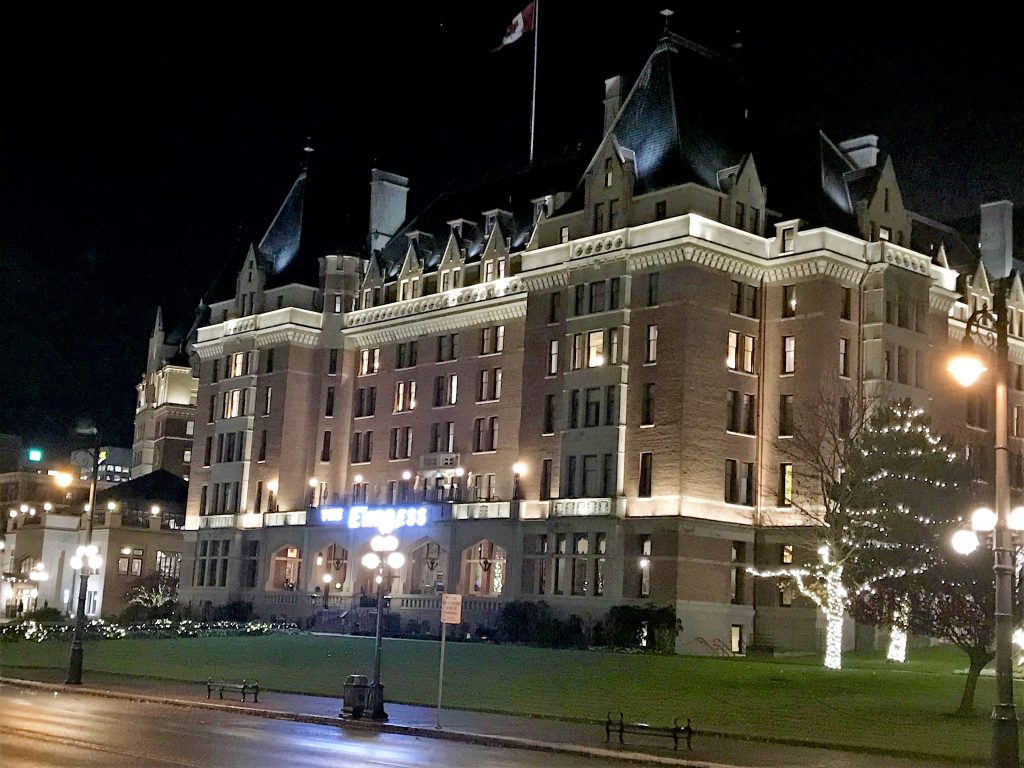 We splurged and take a harbor view Gold room which provides access to the lounge and a variety of food and drink throughout the day and evening.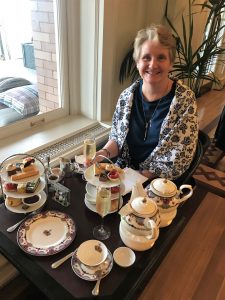 Of course, you can't go to the Empress and not partake in "High Tea".  This is one of our favorite things to do and the spread never fails to satisfy, particularly with a glass of bubbly!
The town does a great job with their holiday lights and the government buildings look particularly impressive.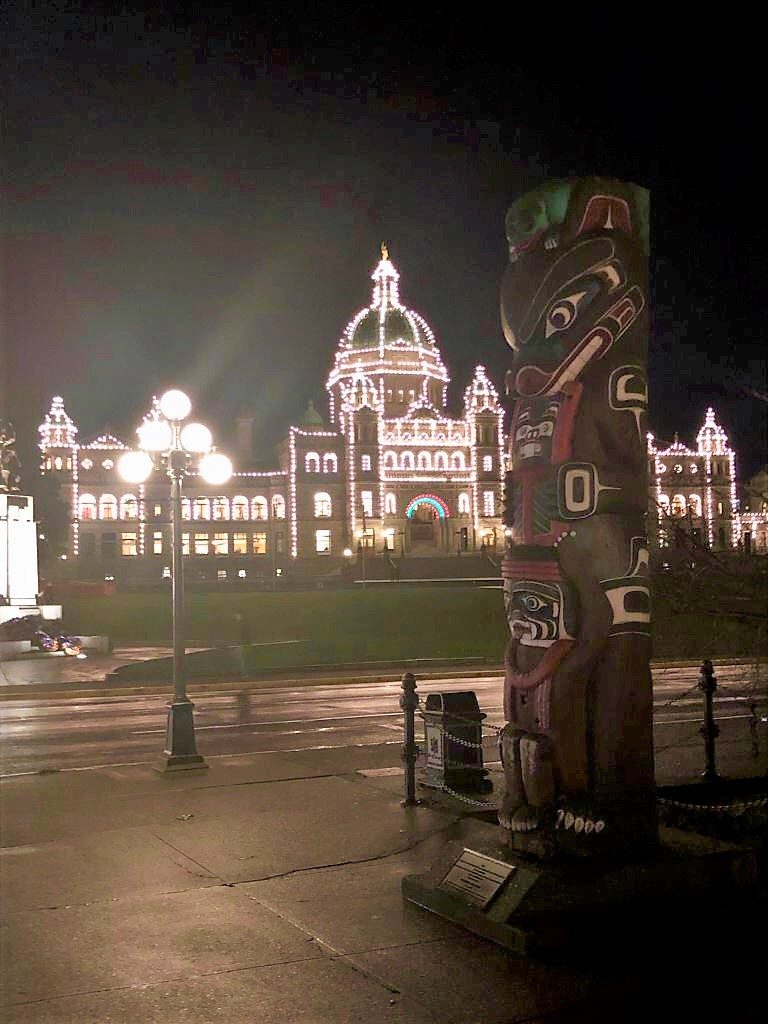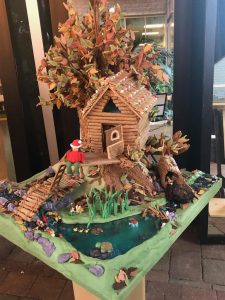 Alice also wanted to get into the holiday spirit so in addition to spending quite some time in a local holiday market (I figured out part way through that I would have enjoyed it better if I sampled each of the many craft wineries, distilleries and breweries represented there!), we also had to go to a ginger bread house display.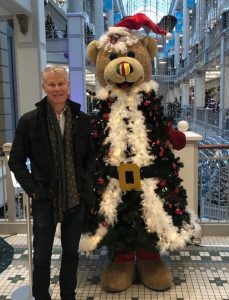 Not finished yet as we also went to a Christmas tree display in a shopping center, where I met an interesting bear.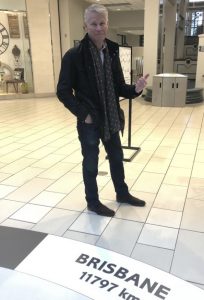 I also thought it was interesting that they showed various cities where the British empire had expanded to including Brisbane, Australia – I felt right at home as I attended University there.
To cap off quite the tour of attractions, Alice insisted we visit Miniature World.  This actually turned out to be more interesting than I thought it would be as they had a wide variety of exhibits from medieval times through to Star Trek and many times in between including the American Civil War, both world wars and various depictions of pioneer times.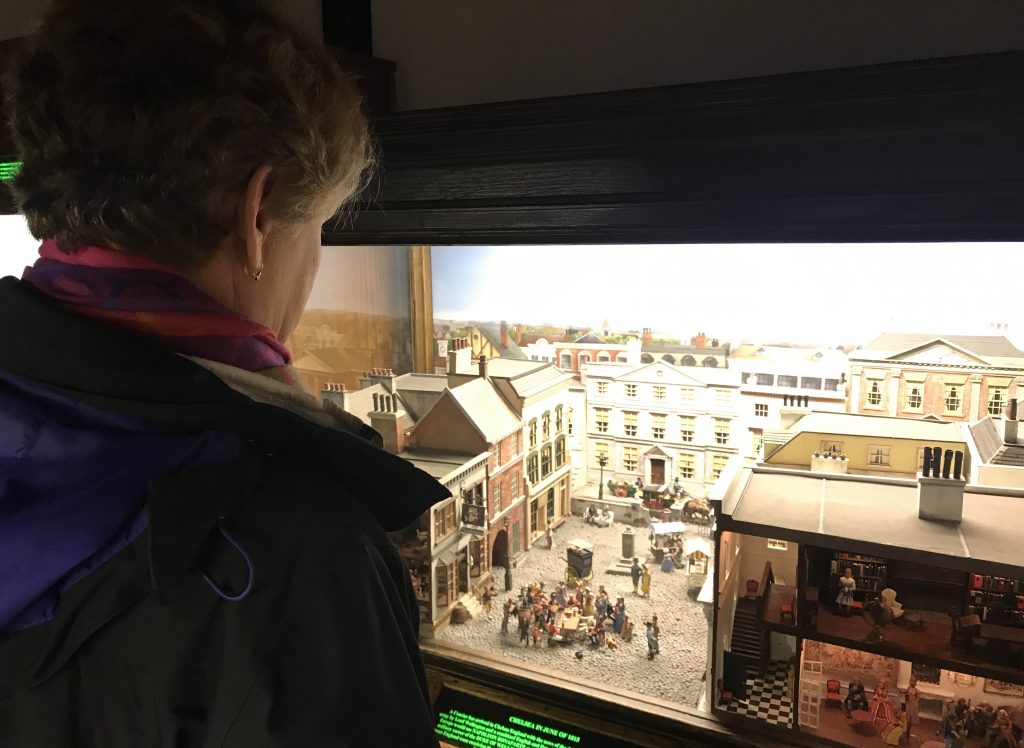 It was a great break for us and after another pleasant ride back on the Clipper and a schlep up the hill with our bags we were reunited with Josie the cat and glad to be home after an enjoyable time.