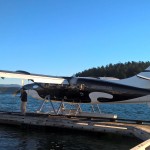 We decided to have a quiet Thanksgiving in the San Juan islands and are staying in a great location called Friday Harbor.  We took the seaplane up and it was a beautiful day – the sun was shining and the sea and islands looked stunning.
As we took off from Lake Union we flew over the top of 'Alice'.  You can see it in the photo below on the left under the bridge – the houseboat closest in to the shore and rowing club dock.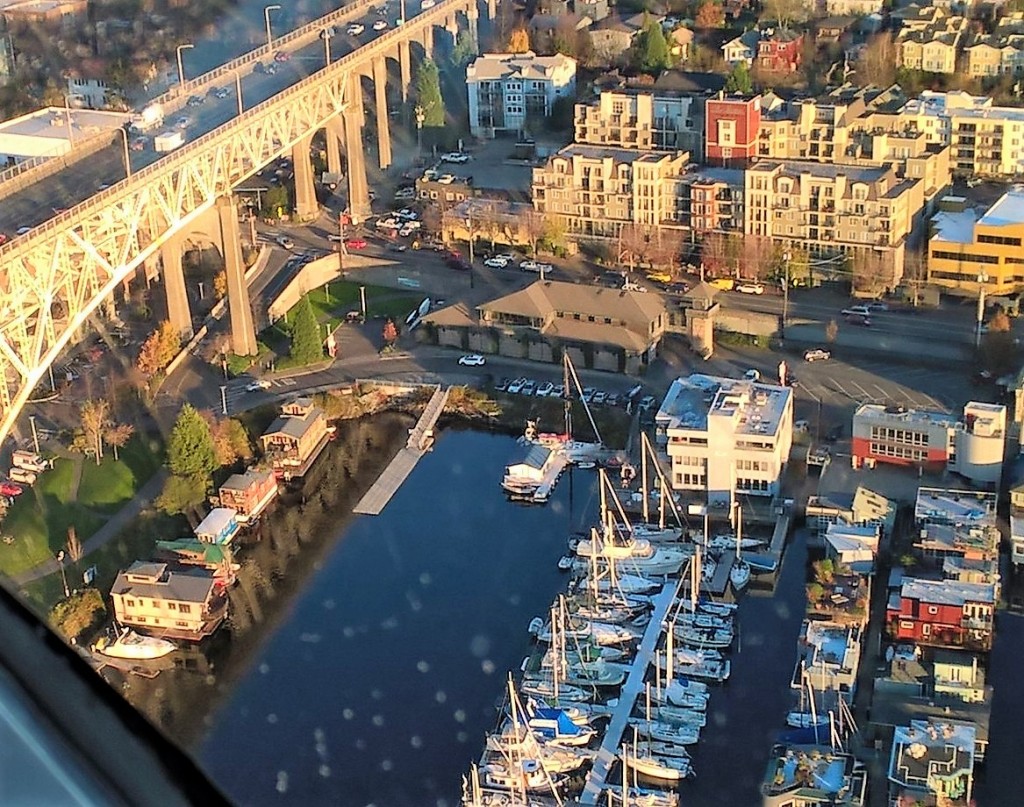 We stayed at Friday Harbor house which is on a bluff overlooking the harbor giving stunning views including a great sunset.  We also get to watch the ferries coming and leaving while we read and contemplate life.  Nice…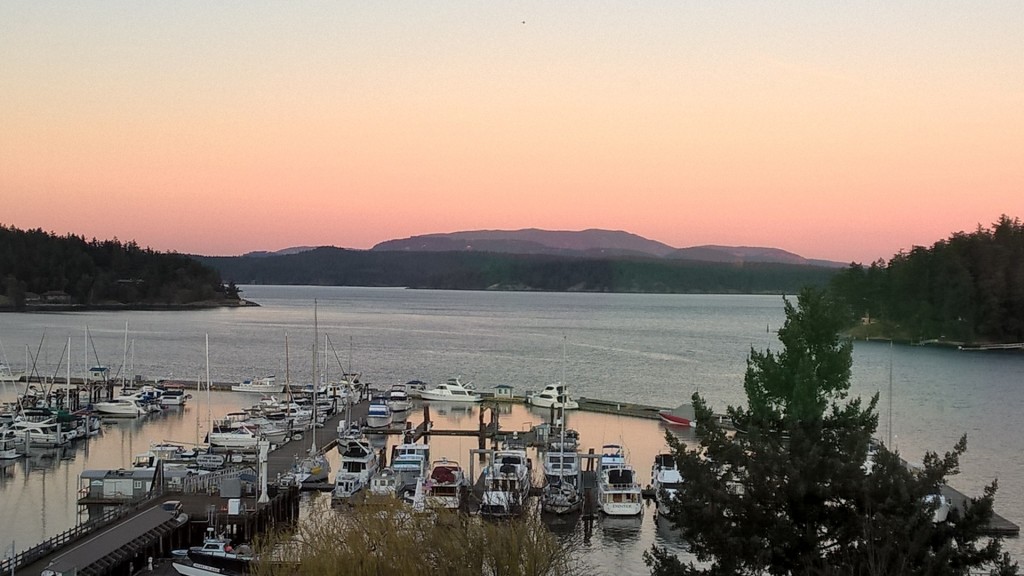 On the way we had a fabulous view of the space needle as we went over the city on our way into land on Lake Union.  A smooth landing and our getaway came to an end.