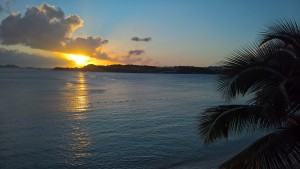 We had a fabulous Christmas vacation in the British Virgin Islands – Alice and I were joined by Grant, Kaitlin and their partners, Luke and Adam.  We like to have one day on St Thomas to recover from the flights (red-eyes) and then onto Tortilla to pick up the charter boat.  A little bit of drama at the ferry (the one I had booked decided not to run that morning) and then at the base as they tried to figure out how to make the dinghy work with the different davit on the new boat and then we were off.  We could get a mooring at Cooper Island so went on to Gordo Sound on Virgin Gorda. This is a great location with the Bitter End Yacht Club, Saba Rock and more.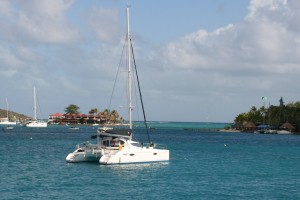 It was also a fortunate location as we had some "teething issues" with the new boat.  A split hose meant we lost all water and then the water maker wouldn't work.  We had one night without working taps or heads (not recommended).  While waiting for the technician we did some kayaking and I had more docking practice than I expected as we had to fill up water tanks multiple times due to the leakage and the water maker still being inoperable.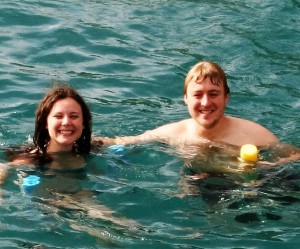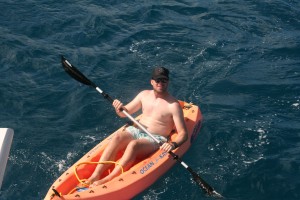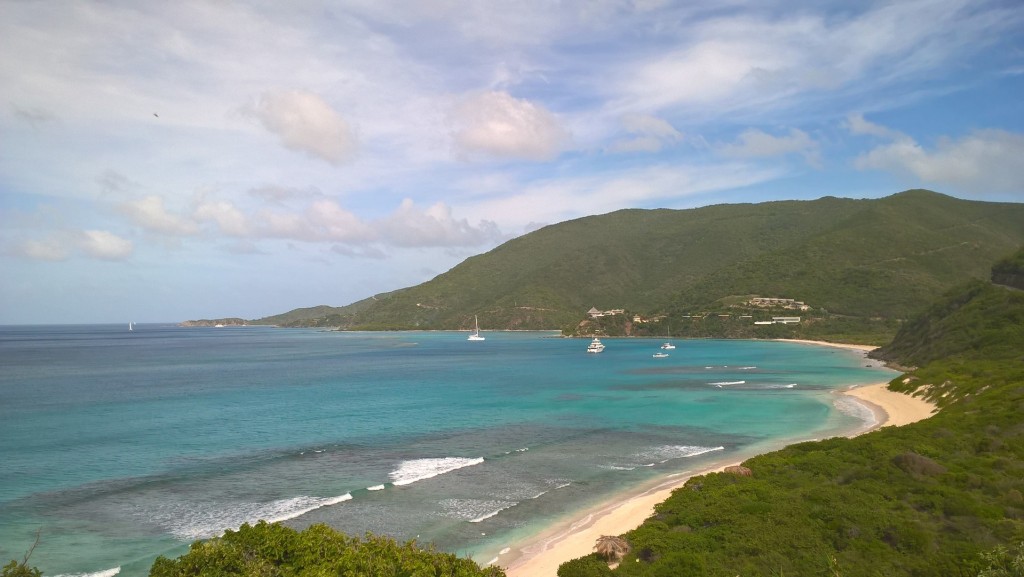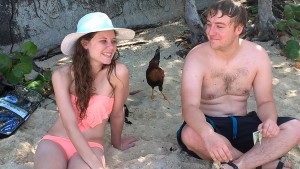 Then we had more trouble with the generator due to a loose connection and while we waited for this to be fixed, Alice and gang rented a car from Captain Red Rat (yes that was his name) and explored the island including the very beautiful "The Baths".
Then it was off to Trellis Bay on Tortola which has a number of arts stores. We were also able to get the water maker repaired here – makes life on a boat so much more enjoyable when you don't have to worry about how much water you use, and we had a great meal at "The Last Resort".

The next stop for us was Jost Van Dyke and on the way we went past Sandy Cay – otherwise known as "screen-saver" island given how picturesque it looks.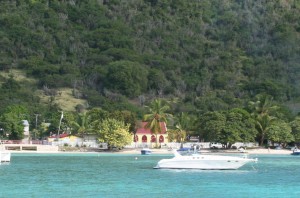 Alice had found out that the small Methodist church had a Christmas service – at 5am – and I had booked Christmas-eve dinner at the famous Foxy's pub and restaurant – that probably says something about our respective priorities.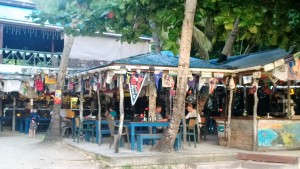 Foxy's was hopping and a lot of fun – the word for the evening was "irie" meaning all is good in local parlance.   The next morning we dutifully got up very early and made the dinghy ride to shore for the church service.  The locals had been caroling since 10pm the night before and were still in strong voice.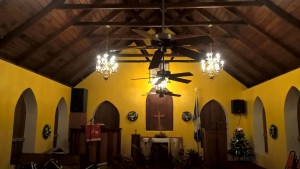 We were the only non-locals at the service and were very warmly welcomed.  We were invited to stay for breakfast but given how slow things move in the islands and how hungry we were feeling, we begged off and headed back to the boat.  We had a great Christmas dinner on board as well accompanied by some bottles of champagne and special sparkling red wine that Grant and Luke had brought from Australia.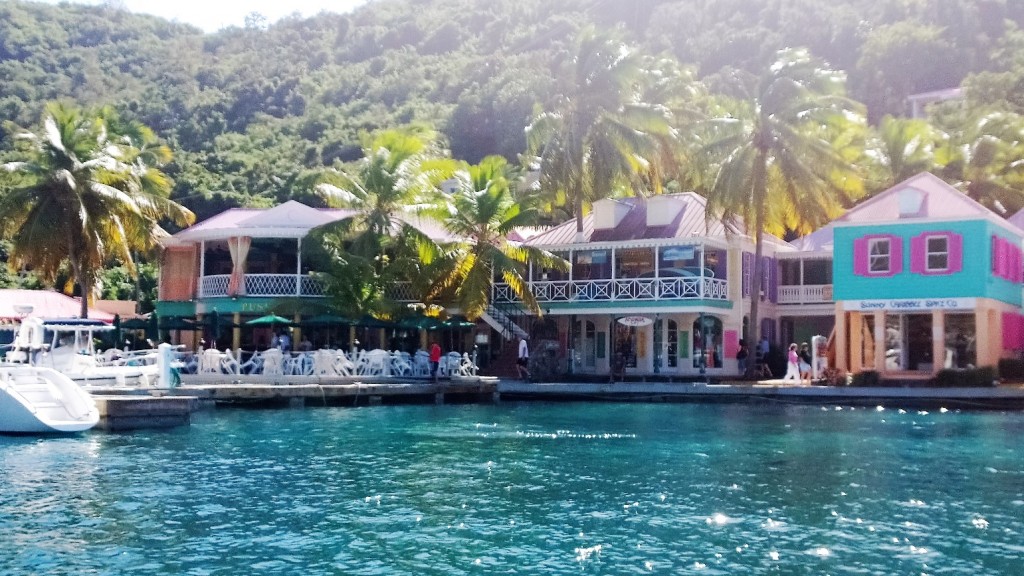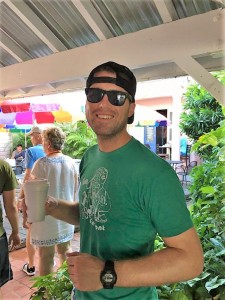 From Jost we headed to Super's Hole.  Here there are a number of shops and restaurants and we took advantage to get some much needed Espresso, stock up on provisions and have a nice meal at Pusser's rum outlet.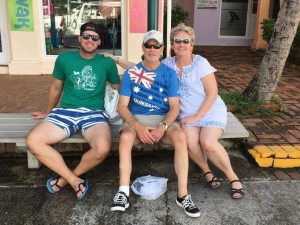 After a fun day and evening, including getting a little wet from the rain squalls, it was time to move on to our next destination.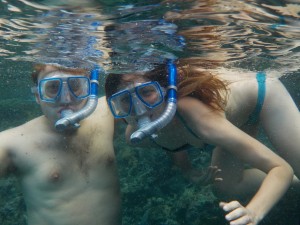 Norman Island (also known as Treasure Island as it was the inspiration for RL Stevenson's book and in fact a large amount of pirate treasure had been found here a long time ago).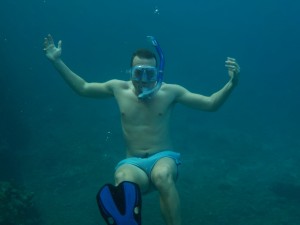 There was some great snorkeling to be had here at "The Caves".   We took the dinghy in to the very nicely renovated Pirate's Bar for lunch.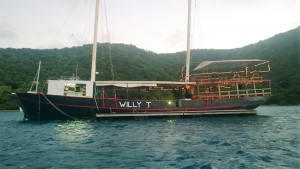 We also had a fun evening at the "Willie T", a floating restaurant and bar in an old schooner that gets pretty rowdy.  For some reason Alice decided it was going to sink and all the drunk people were going to climb all over her to get off the vessel.  Fortunately that didn't happen and we had a nice meal.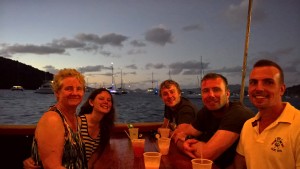 The next day we celebrated my birthday which was fabulous – I started out the day with a nice kayak.  We also kept the tradition of eating the last evening on the boat and trying to eat as much of the leftover food as possible and of course drink as much of the leftover alcohol as possible – this was made much easier when Katie started making very strong margaritas.
We finished he trip the same we started – a ferry ride back to St Thomas and staying at the Emerald Bay hotel on the coast near the airport before we flew back home.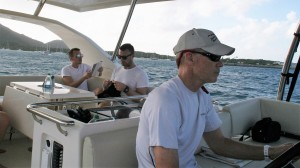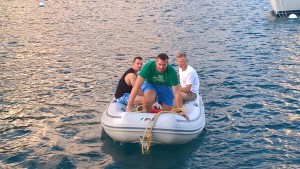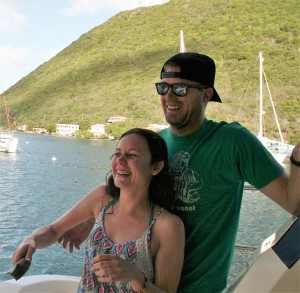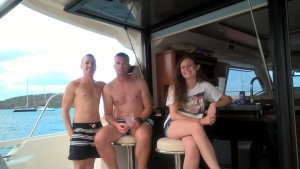 We really enjoyed relaxing on the boat – the aft cockpit with pass through bar was a favorite location.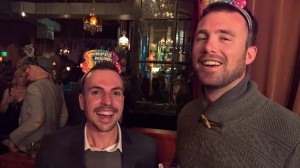 Alice and I had a special treat as Grant and Luke joined us back in Seattle for a New Year's eve celebration at the Back Door bar including a great band and a burlesque show.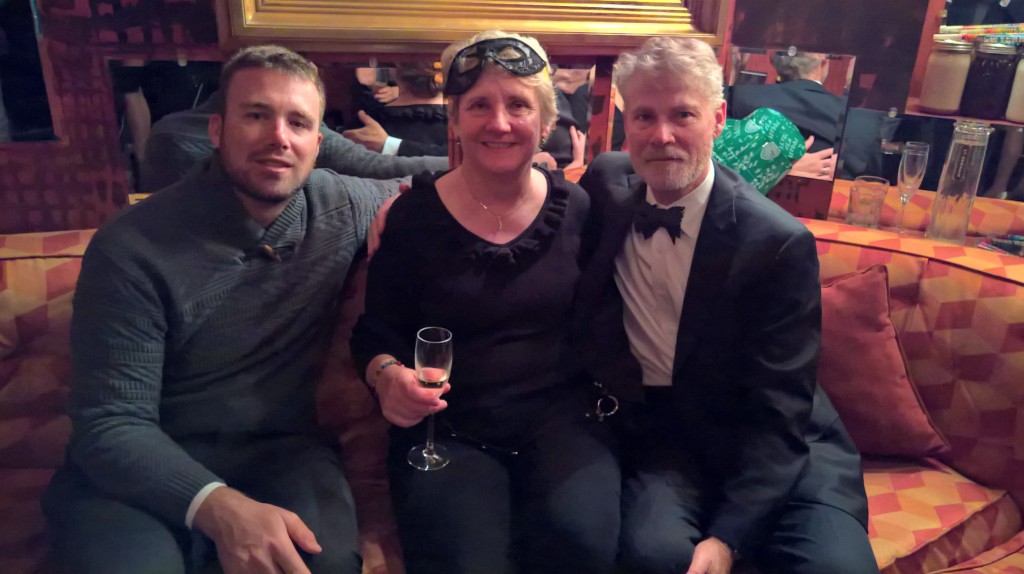 A truly memorable vacation!  Now we're plotting the next family vacation for 2017.