This Christmas we spent a couple of weeks in our Hawaii property enjoying the sun, sea and most importantly Kaitlin and Adam and Luke. Unfortunately we missed Grant who is currently deployed but he was certainly in our thoughts and we felt his spirit was with us.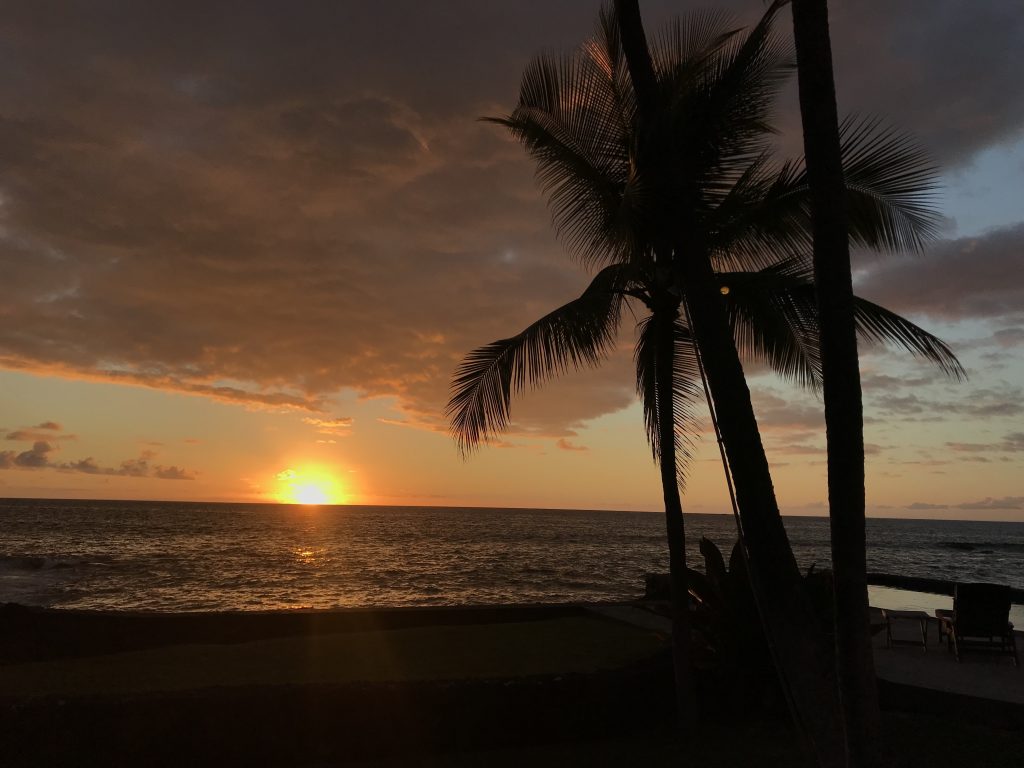 Of course when our wonderful children showed up at the airport, Alice was there to greet them in her usual regalia.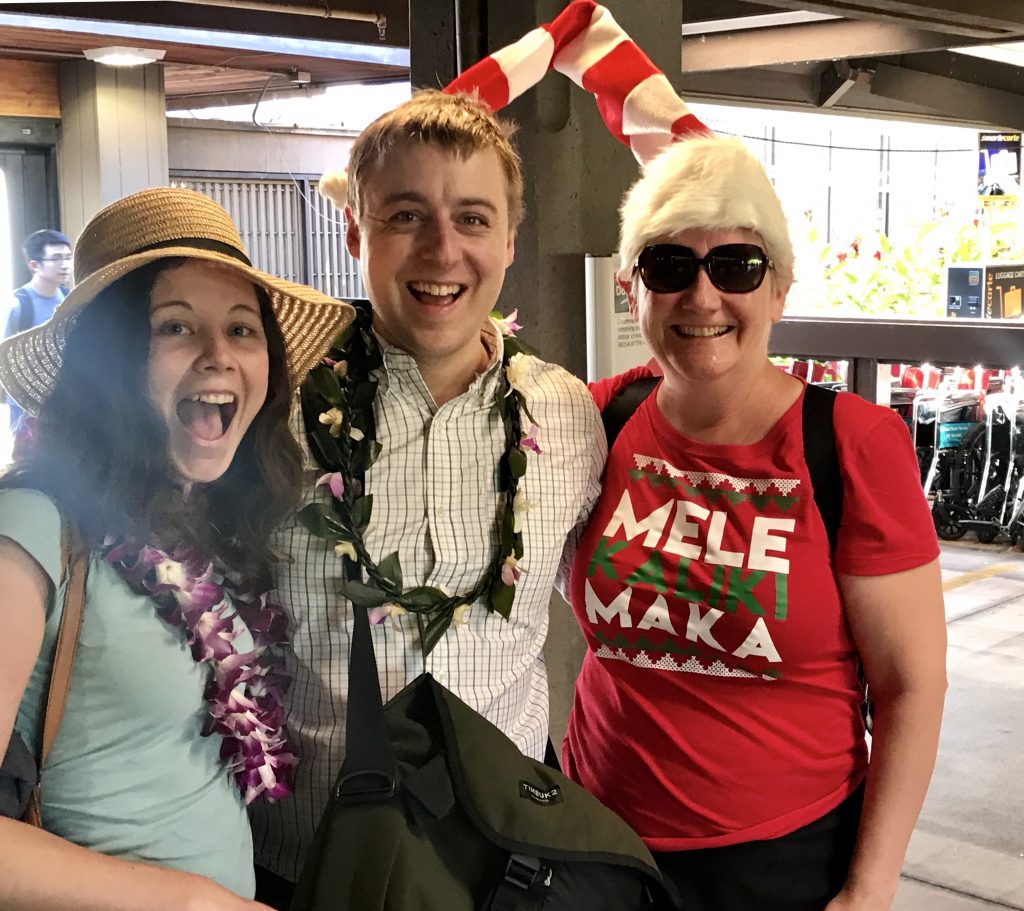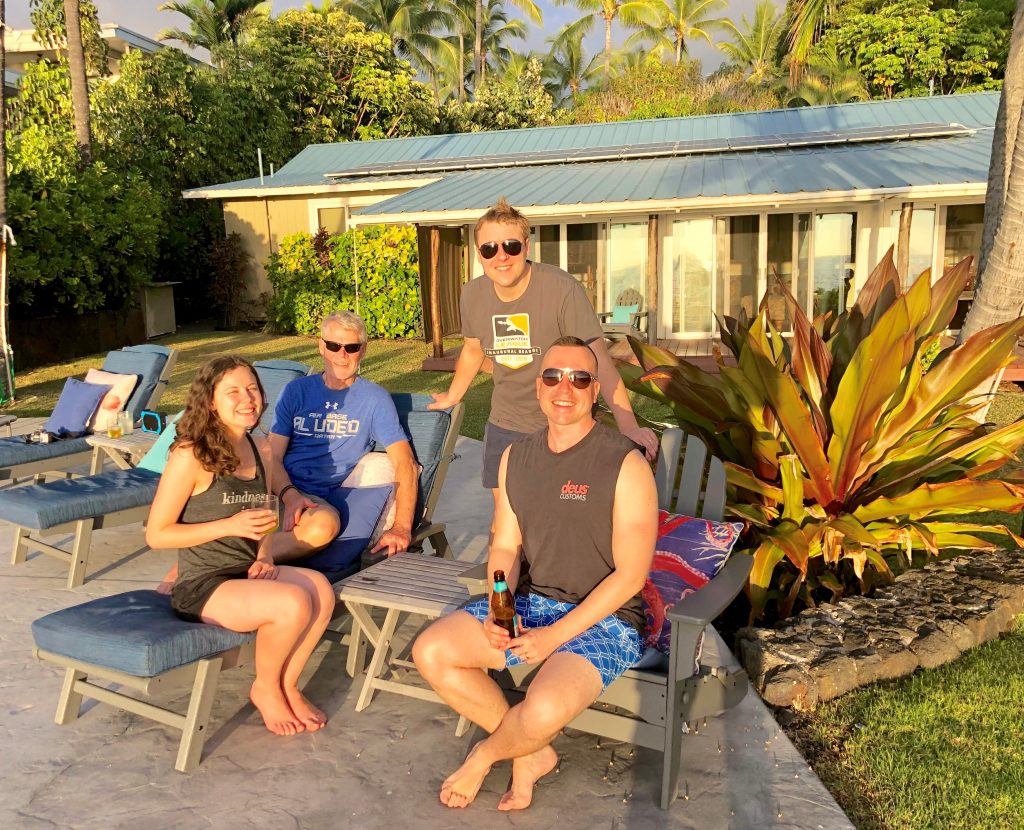 We spent a lot of time in and around the pool, but still managed to have many adventures.
Water played a large part in our fun times of course.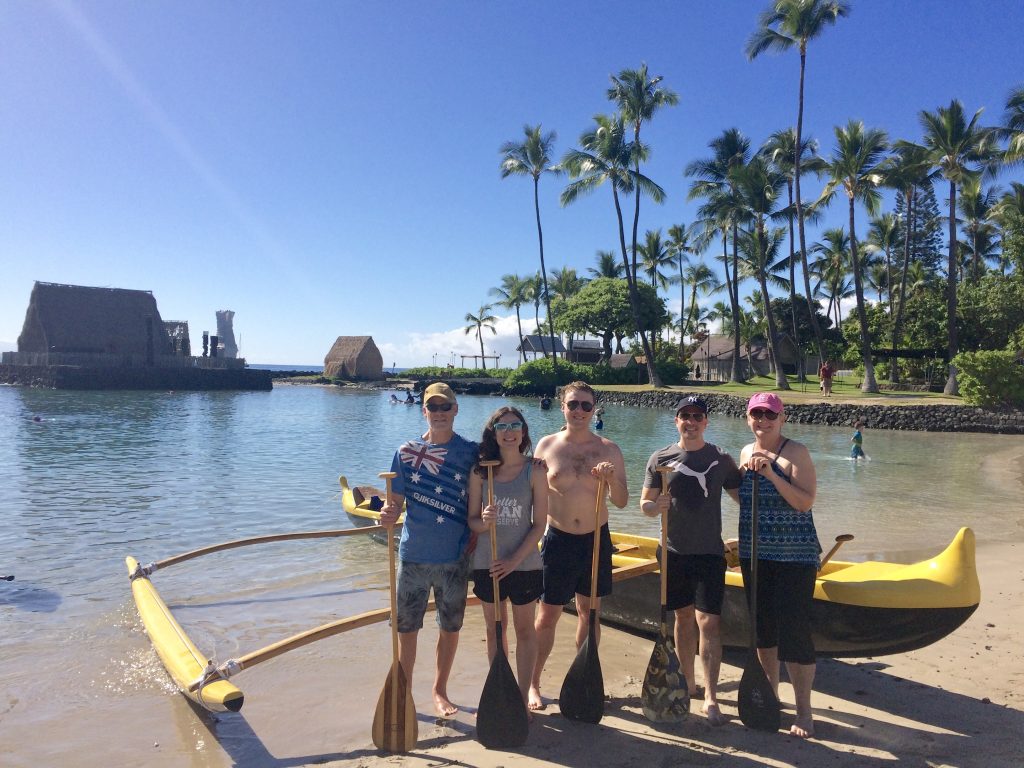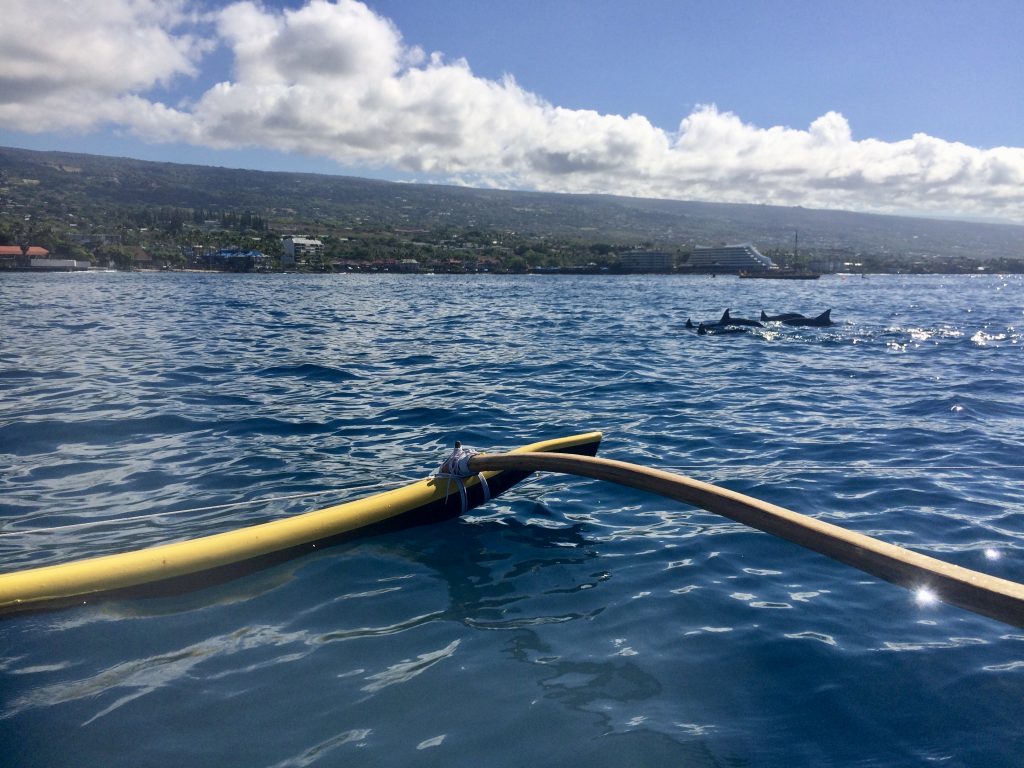 We saw a lot of wildlife including many dolphins, which were very cool and put on quite a show for us.
We were also fortunate to see a few whales from a distance, including from our back yard.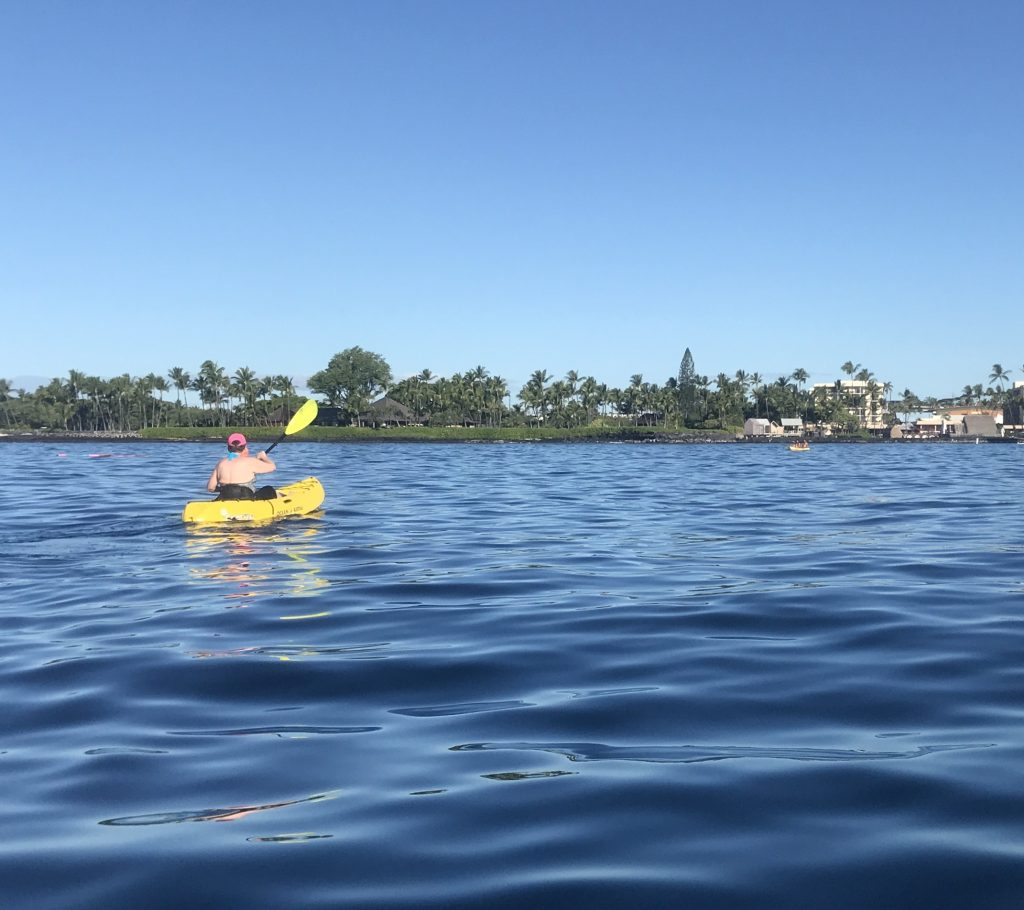 Kayaking was also among our favorite early-morning activities.
We also had to try our hand at surfing, although it seemed I was more "wipe-out" than "hang-ten" although both Luke and Adam managed to get up a few times.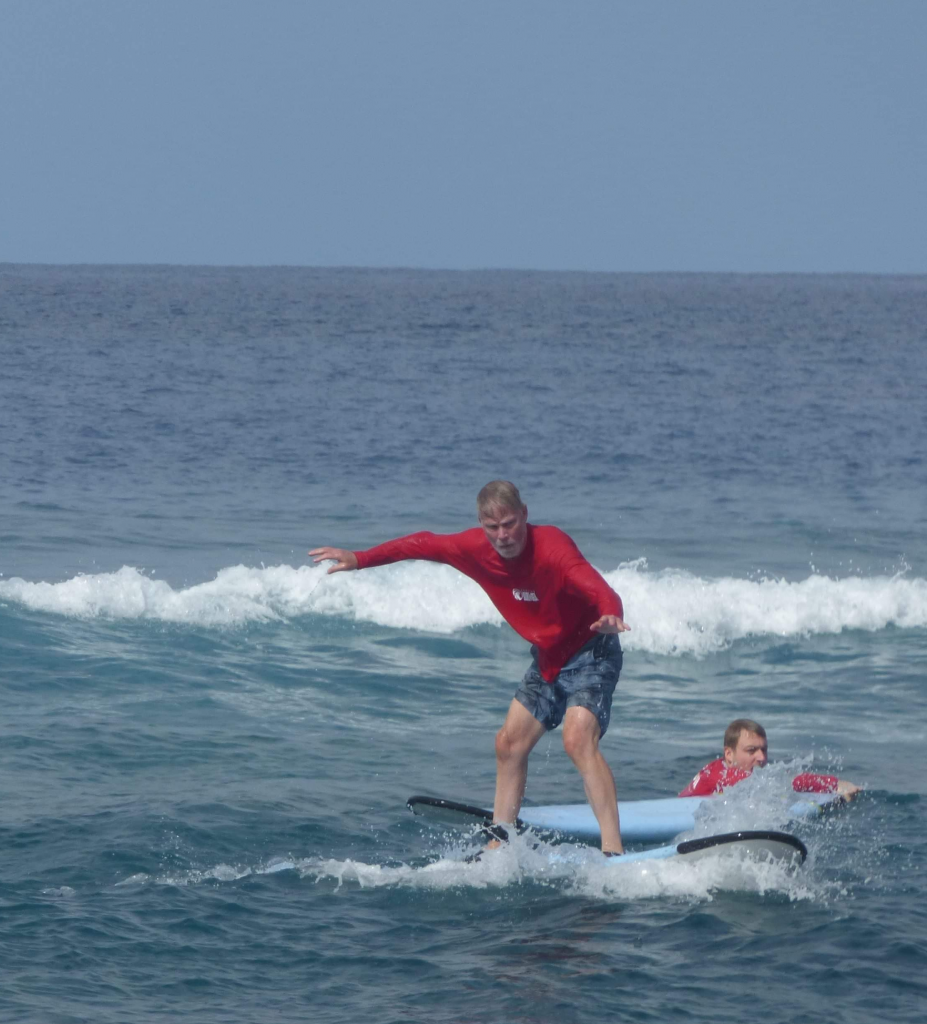 On Christmas eve we continued a tradition of eating out at a restaurant. This year we went to Jackie Rey's Ohana Grill – which seemed appropriate as Ohana is Hawaiian for family.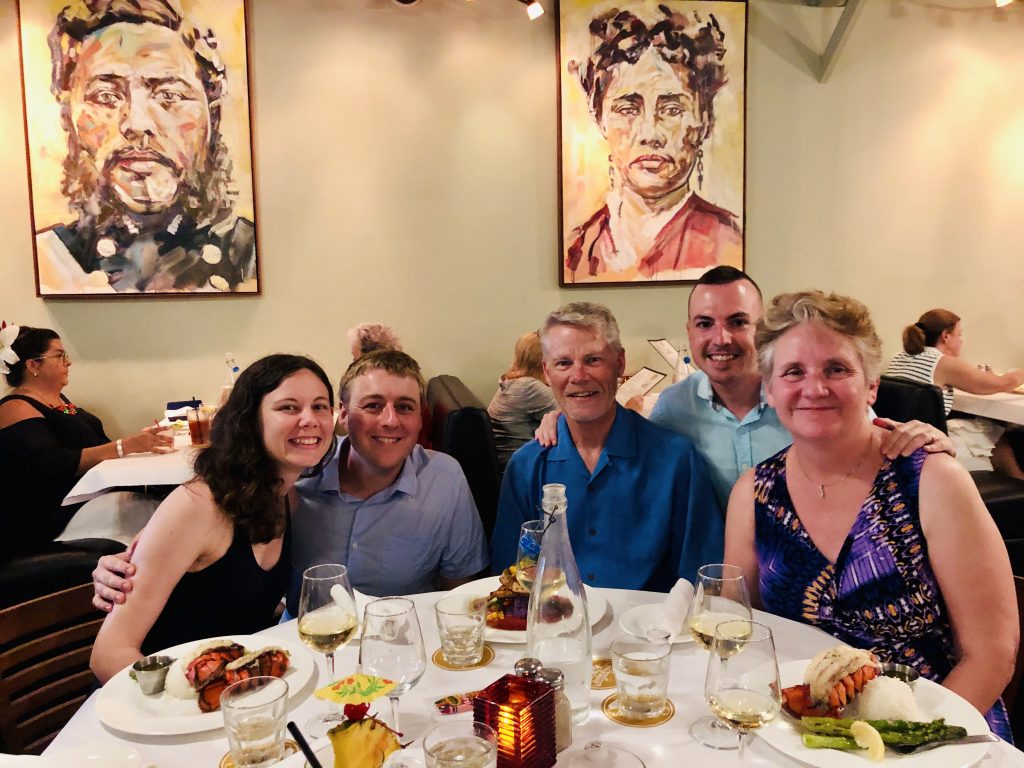 We also went for a great helicopter ride over the Kilauea volcano – it is now much larger than when we took the same ride in February.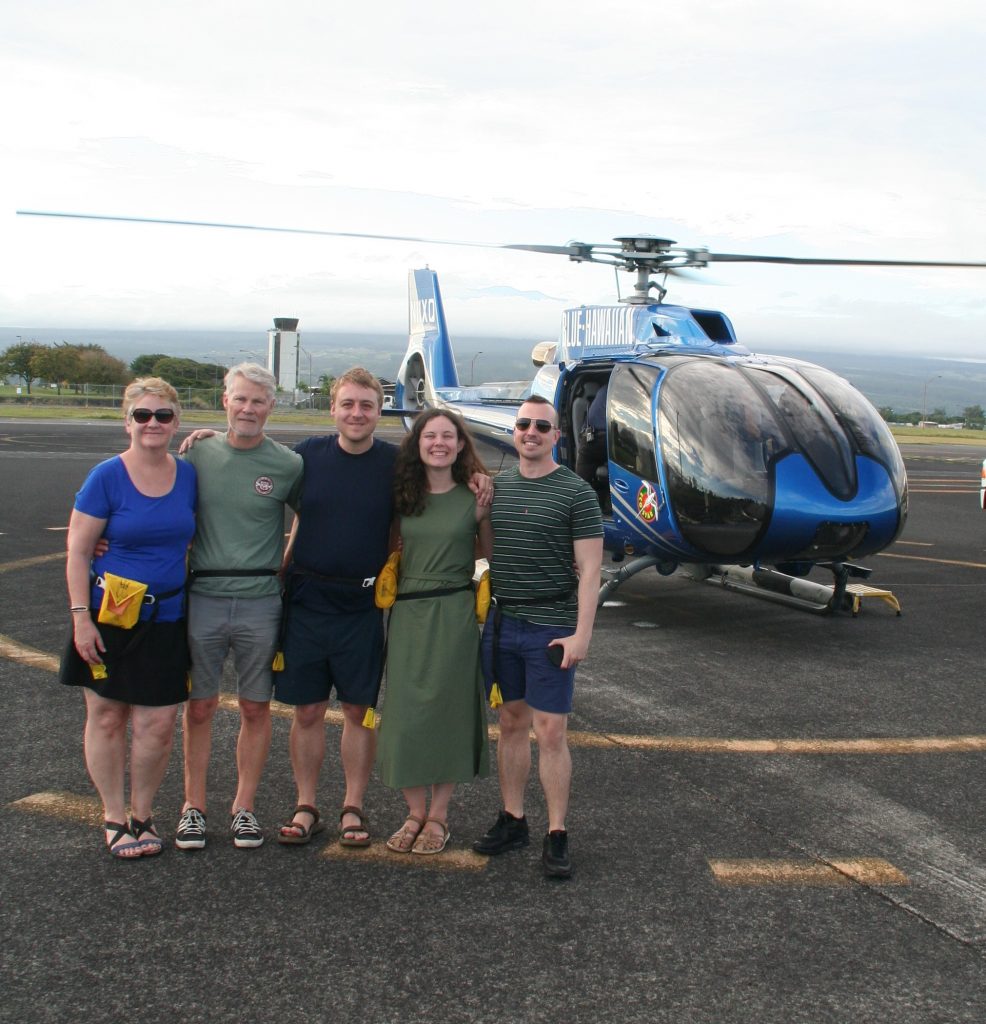 We followed the blessing with awa drinking, but of course making sure we first gave the spirits some.
It was a truly great time for us and we were all sad to depart our Hawaiian home. But we know we will return – Alice and I will move over in October and we've already decided our new tradition will be Christmas in Kona.
For now, we move on and Hau'oli Makahiki Hou to everyone!