With COVID-19 cases still surging across the mainland, we jointly made the decision that Kaitlin and Adam would postpone their trip to Hawaii until mid-2021. Of course, there was never an option that Grant and Luke could make it to Hawaii given the very strict restrictions that Australia has placed on travel.
Alice and I made reservations to stay at Kilauea Lodge in Volcano for Christmas Day and Boxing Day as we had yet to explore the Volcano national park. This turned out to be very fortunate as Kilauea, which had been dormant for about 18 months had an eruption during the night of December 20. Not only was this spectacular but it meant the number of visitors to the park increased dramatically and of course all accommodation was quickly booked.
On the way to Volcano, we stopped at Punalu'u black sand beach to check out the turtles – there is usually one resting on the sand and we weren't disappointed.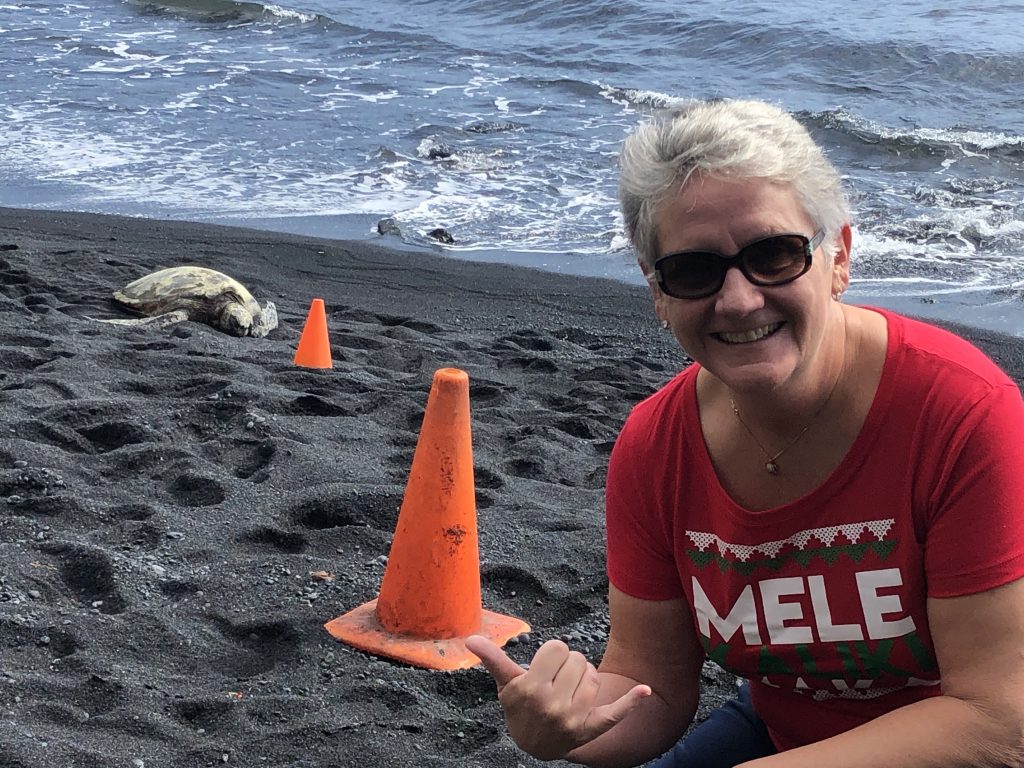 Being Christmas Day, the number of visitors to the Volcano park was relatively low, so we spent time looking at the various vantage points, but this mostly meant seeing the smoke plume during the day.
The next morning we got early – a little after 4am – had a quick cup of coffee and a snack to wake up and headed into the park. The sky was very clear, and I was happily surprised to see the Southern Cross above the crater – it's not as bright in this photo but you can see most of it.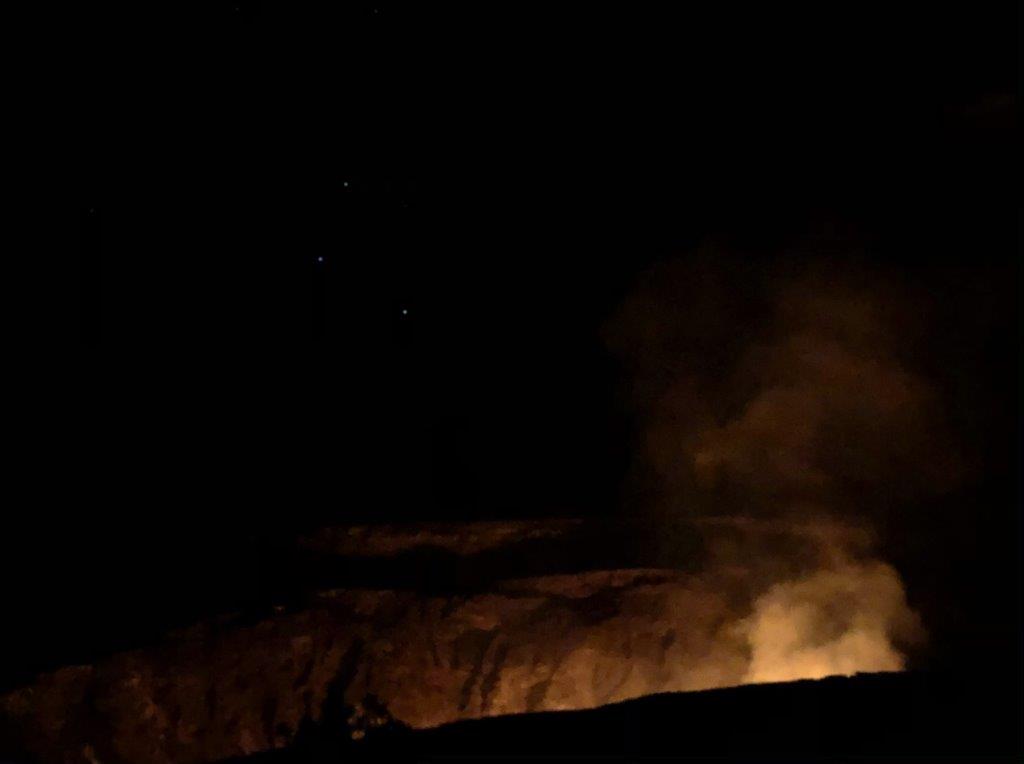 We did some hiking around the steam vents and Sulphur banks and then headed back to the lodge for a nice breakfast. The lodge was kind enough to pack us a picnic lunch and we headed off on the Chain of Craters drive.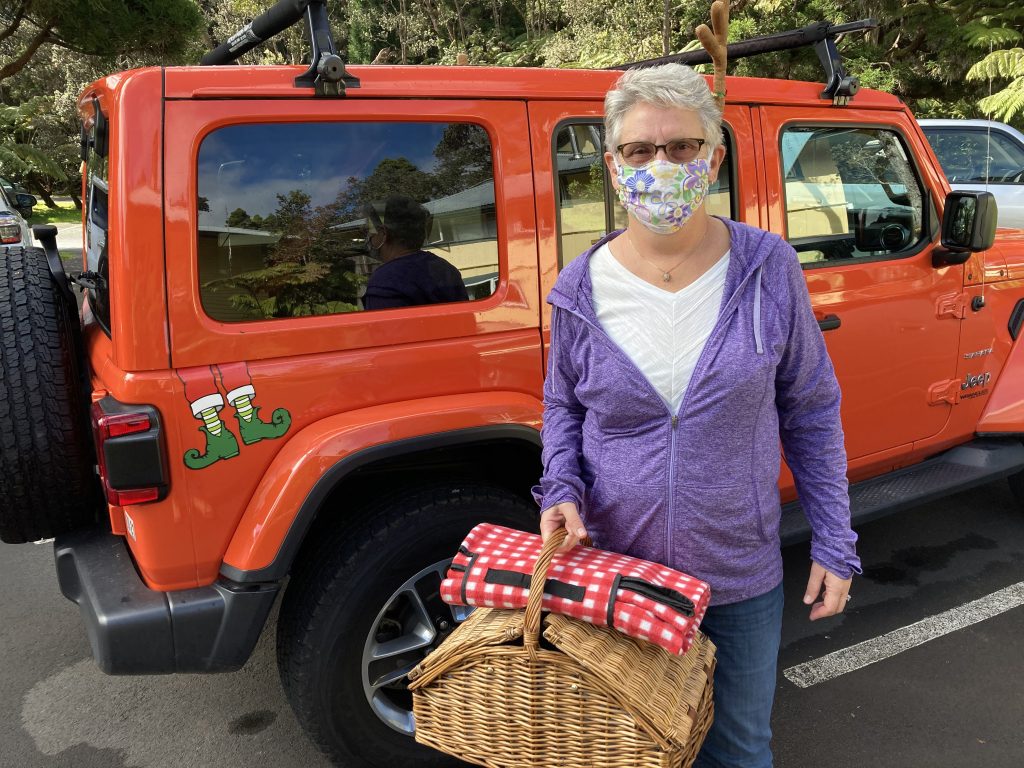 We were again in luck as although the number of park visitors had increased, we were able to find parking at each of the craters where we wanted to stop. It was amazing to see the number of craters, which were all very well defined.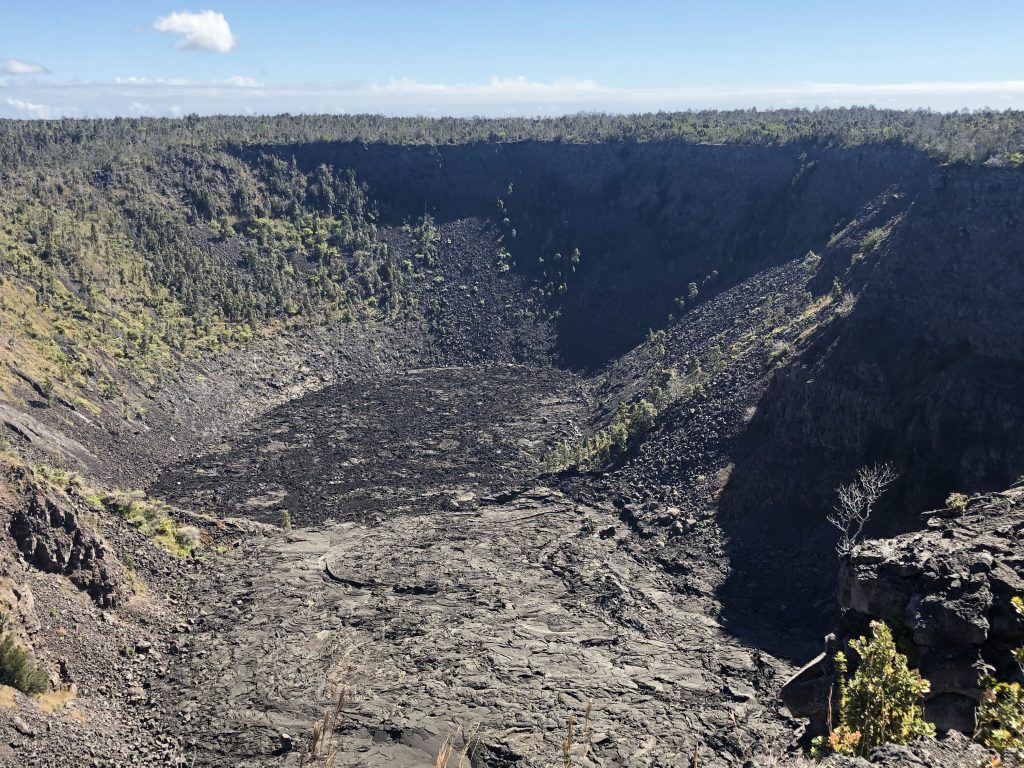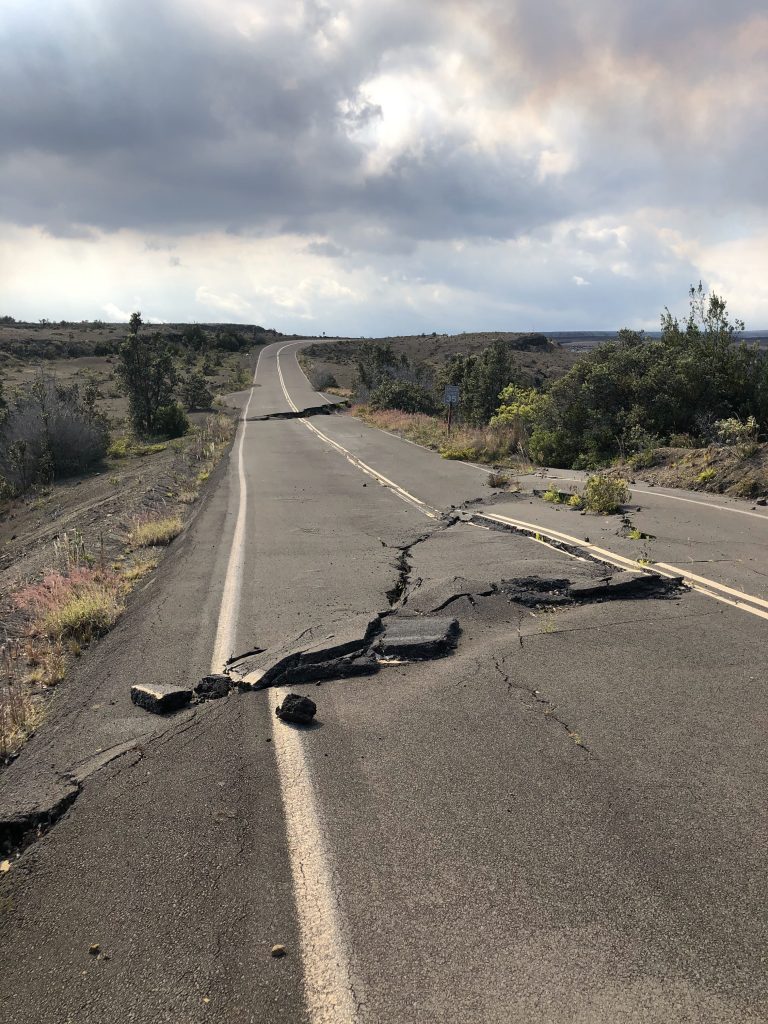 We also visited the petroglyphs left by the early Hawaiians, which was a reasonably short hike from the road and well marked and at the end of the drive we viewed the sea arches.
We had a brilliant time and returned to Kona to view a different sunset as the VOG has returned to Kona, although not as bad as it was before and during the 2018 eruption.